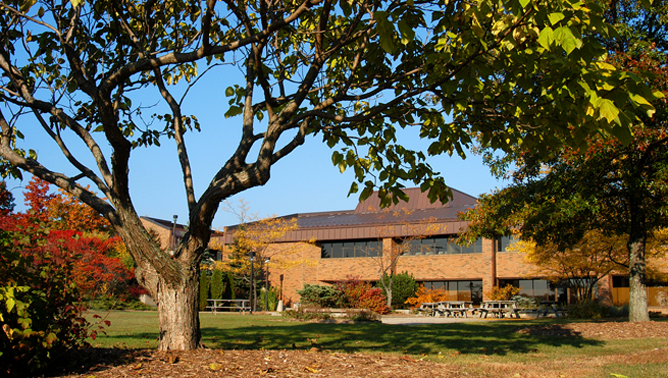 Wilma Bonaparte, Mequon Campus Executive Director
An important part of the north suburban community, the Mequon Campus is located in a scenic yet convenient area for students, faculty, staff and visitors.
Our programs and classes cater to busy schedules. Because most Mequon Campus students fit in college around their jobs and family responsibilities, we offer a number of accelerated associate degree programs, in which students can attend class one evening each week, year-round.
Students seeking technical diplomas and associate degrees can graduate in one to two years of full-time study; those working toward a certificate can finish in as few as four months.
Many students start their bachelor's degrees through MATC's Liberal Arts and Sciences programs. They take classes for two years at our campus, then transfer their credits to four-year colleges and universities, including University of Wisconsin System schools.
The Mequon Campus offers associate degree programs, technical diploma programs and certificate programs. Many courses are offered entirely online.
Visit our Mequon Campus and learn more about the programs that interest you.
GENERAL SERVICE HOURS - Beginning April 19, 2021

8 a.m.-6 p.m. Monday-Thursday
8 a.m.-4 p.m. Friday
Virtual services are available during these hours along with in-person support from Admissions, Advising, Financial Aid and Pathway offices. For specific on-campus hours for other teams, see MATC Services and Resources On Campus.
READY TO TAKE THE NEXT STEP? 
Use the buttons below to get more information, visit the college or apply now. 
Request Info    Visit Us    Apply Now
Programs