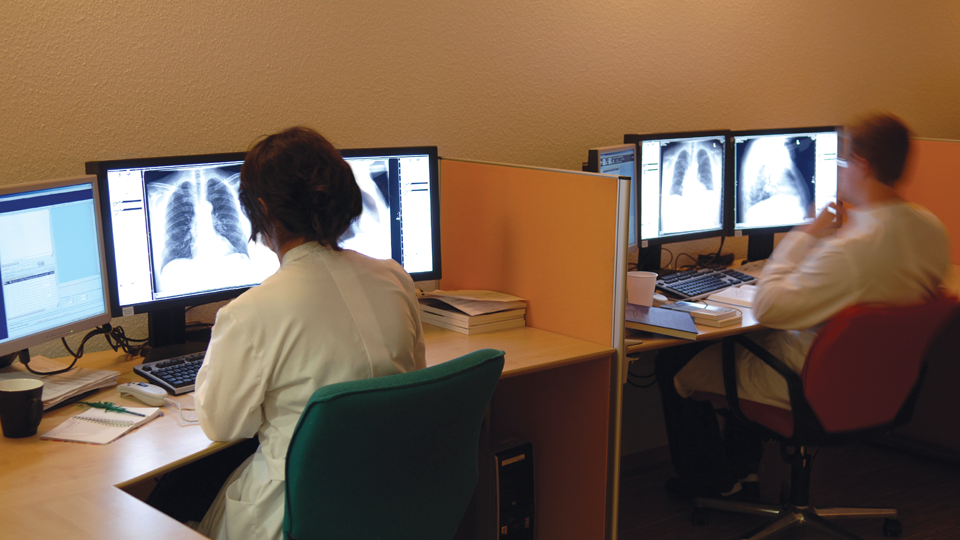 Program Information
Location:

Downtown Milwaukee Campus


Pathway:

Healthcare

Program Code:

10-515-1

Offering:

In-class

Degree Type:

2-Year Degree (Associate)

Start Dates:

August
About the Respiratory Therapy Degree
Description
Enhance patient care by evaluating and treating people with lung and heart disease. Respiratory therapists' duties include administering treatments, recommending therapeutic interventions and operating life support systems. Graduates are qualified to sit for the National Board for Respiratory Care (NBRC) examinations.
Respiratory therapists work in acute and subacute hospitals, diagnostic laboratories, rehabilitation facilities, clinics and home care.
This program features exploratory courses that count toward a credential. Contact an MATC advisor for information.
Additional program details: Learn to evaluate, treat, and care for patients with lung and heart disease. Clinical experiences are gained in a variety of healthcare settings.
Successful completion of the program and the NBRC Certified Respiratory Therapist examination provides an opportunity to obtain a license as a Respiratory Care Practitioner granted by the Wisconsin Department of Safety and Professional Services. NBRC examinations leading to qualification as a Registered Respiratory Therapist (RRT) as well as advanced credentials in pulmonary function (CPFT and RPFT) and perinatal/pediatrics are available.
---
Related Programs
Become an anesthesia technologist and you'll be a vital member of the anesthesia care team. These technologists work under the direction of the anesthesia provider and are proficient in the acquisition, preparation and application of the equipment required for the delivery of anesthesia care. Graduates are eligible to take the American Society of Anesthesia Technologists & Technicians (ASATT) National Certification Examination to become certified as an Anesthesia Technologist (Cer.A.T.T.).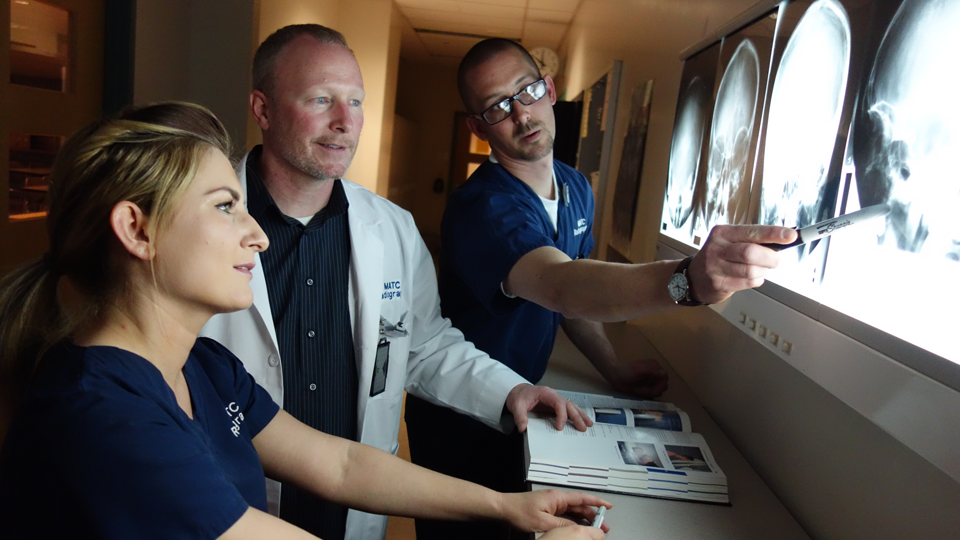 Become part of the healthcare team as a radiographer working in medical imaging departments in medical clinics, hospitals and private offices. This is a full-time program with course sequencing that encompasses four semesters, a six-week summer session and six-week externship. Graduates are eligible for certification through American Registry of Radiologic Technologists (ARRT).
Detailed Program Information
2021-22 Curriculum
Course
Course Name
Credits
BIOSCI-177
General Anatomy and Physiology ‡
(or) BIOSCI-201 Anatomy & Physiology 1 ‡ 
and BIOSCI-202 Anatomy & Physiology 2 ‡ 
4
ELECTIVES
(Two 100-level credits needed)
2
 ENG-195
Written Communication
(or) ENG-201 English 1 ‡
3
PSYCH-199
Psychology of Human Relations
(or) Any 200-level PSYCH course
3
RESPC-111
Respiratory Survey ‡
3
RESPC-171
Respiratory Therapeutics 1 ‡
3
BIOSCI-197
Microbiology ‡
4
ENG-196
Oral/Interpersonal Communication
(or) Any 200-level ENG or SPEECH course
3
RESPC-112
Respiratory Airway Management ‡
2
RESPC-172
Respiratory Therapeutics 2 ‡
3
RESPC-173
Respiratory Pharmacology ‡
3
RESPC-174
Respiratory Cardiac Physiology ‡
3
SOCSCI-172
Introduction to Diversity Studies
(or) Any 200-level SOCSCI course
3
RESPC-175
Respiratory Clinical 1 ‡
2
RESPC-113
Respiratory Life Support ‡
3
RESPC-176
Respiratory Disease ‡
3
RESPC-178
Respiratory Clinical 2 ‡
3
RESPC-179
Respiratory Clinical 3 ‡
3
RESPC-180
Respiratory Neonatal and Pediatric Care ‡
2
RESPC-181
Respiratory/Cardio Diagnostics ‡
3
RESPC-182
Respiratory Clinical 4 ‡
3
RESPC-183
Respiratory Clinical 5 ‡
3

TOTAL CREDITS

64
‡ Prerequisite required.
Program curriculum requirements are subject to change.
This Associate in Applied Science program will transfer to one or more four-year institutions.
Current MATC students should consult their Academic Program Plan for specific curriculum requirements.
Search for available classes now (link) to see course descriptions, class times and locations.
Already a student? You can visit Self-Service (link) and choose Student Planning to register for classes.
2021-2022 Program Card
View/print the program card: front (png) | back (png)
Important Dates
Fall Start: Petition for program in February (only one time a year)
Deadlines and important dates can be found on:
Cost & Aid Deadlines

Also, you can find dates and deadlines on the MATC Calendar
Program Outcomes
Respiratory Therapy Program Goals
The primary goals of the Respiratory Therapist Program at MATC are to provide students with the knowledge and experience to successfully pass credentialing examinations and excel as passionate, empathic, critically thinking respiratory therapists in the patient care environment. This program is designed to prepare graduates with demonstrated competence in the cognitive (knowledge), psychomotor (skills), and affective (behavior) learning domains of respiratory care practice as performed by respiratory therapists.
Program Outcomes include:
Apply respiratory therapy concepts to patient care situations
Demonstrate technical proficiency required to fulfill the role of a Respiratory Therapist
Practice respiratory therapy according to established professional and ethical standards
Career Outlook
Respiratory therapists work in acute and subacute hospitals, diagnostic laboratories, rehabilitation facilities, clinics and home care.
Respiratory therapists administer treatments, recommend therapeutic interventions, operate life support systems, perform CPR and airway management, provide patient education and conduct cardiopulmonary testing. For additional career information, visit www.aarc.org.
Possible Careers
Certified Respiratory Therapist (CRT)
Registered Respiratory Therapist (RRT)
Admission Requirements
This program admits students through a petition selection process. 
Learn more about the petition process
The following are required for admission:
HP-A2 pre qualifying exam
B- or higher in the following courses:

BIOSCI-177* or BIOSCI-201* and 202*

Fall Start: Petition for program in February (only one time a year)
Scholarships
Accreditation
The Milwaukee Area Technical College Respiratory Therapy Program, CoARC program number 200131, A.A.S degree, located at the downtown main campus, is accredited by the Commission on Accreditation for Respiratory Care (www.coarc.com).
CoARC accredits respiratory therapy education programs in the United States. To achieve this end, it utilizes an 'outcomes based' process. Programmatic outcomes are performance indicators that reflect the extent to which the educational goals of the program are achieved and by which program effectiveness is documented.
READY TO TAKE THE NEXT STEP? 
Use the buttons below to get more information, visit the college or apply now. 
Request Info    Visit Us    Apply Now
QUESTIONS?
Healthcare Academic & Career Pathway
414-297-6263
262-238-2281
healthpathway@matc.edu