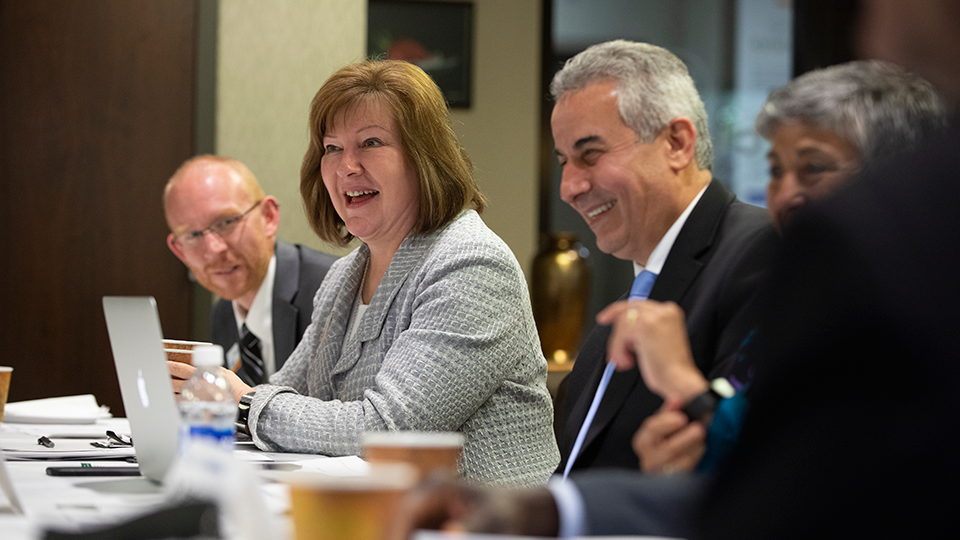 MATC is transforming lives, industry and our community by preparing students today for the careers of tomorrow.
Along with our industry partners, we are redefining the future of higher education to create an affordable, accessible path to family-sustaining employment and career advancement.
Instead of just talking about the skills gap, the college is leading the efforts to educate the students who will help close it.
Our Mission: Education that transforms lives, industry, and community, Our Vision: The best choice in education, where everyone can succeed.
MATC is one of the most diverse institutions in the Midwest with 55% students of color. Equity is a strategic priority for the college and inclusion is one of our values. 
Stay current on MATC's efforts to build the region's workforce and read compelling stories about MATC students and alumni.
Learn more about Wisconsin's largest technical college from our latest fast facts document, annual report, facility master plan, graduate career report, student handbook and more.
The Milwaukee Area Technical College District is governed by a nine-member Board of Directors, who in turn appoint the college president. Dr. Vicki J. Martin is MATC's 10th president and has led the institution since 2014. The college leadership team also includes the president's cabinet. 
MATC is committed to closing equity gaps, lifting up individuals in the community we serve and building the region's diverse talent pipeline. Learn more about our major initiatives and frameworks.
Connect to the teams that support the college's focus on its most important value: student success.
MATC offers the opportunity to learn in the heart of it all – Downtown Milwaukee – or at regional campuses throughout the region we serve. Learn about these campuses and our Walker's Square Education Center.
From salon and spa services to a cafe and fine-dining restaurant, MATC proudly welcomes the public to take advantage of these affordable opportunities while helping our students learn.
To make sure our 170+ programs meet industry needs with up-to-date curriculum, more than 900 business and community representatives serve on advisory committees.
As an institution committed to eliminating equity gaps so all students can succeed, MATC is unlocking access to family-sustaining careers and building the region's workforce. Milwaukee Area Technical College supports efforts that provide a path toward citizenship and educational access for individuals who are undocumented. 
Hear from our students about the transformational power of an MATC education.
A viewer-supported service of MATC, Milwaukee PBS is southeastern Wisconsin's premier noncommercial media organization. Milwaukee PBS consists of two high-definition television stations, WMVS and WMVT, and four additional digital television services.