Career Services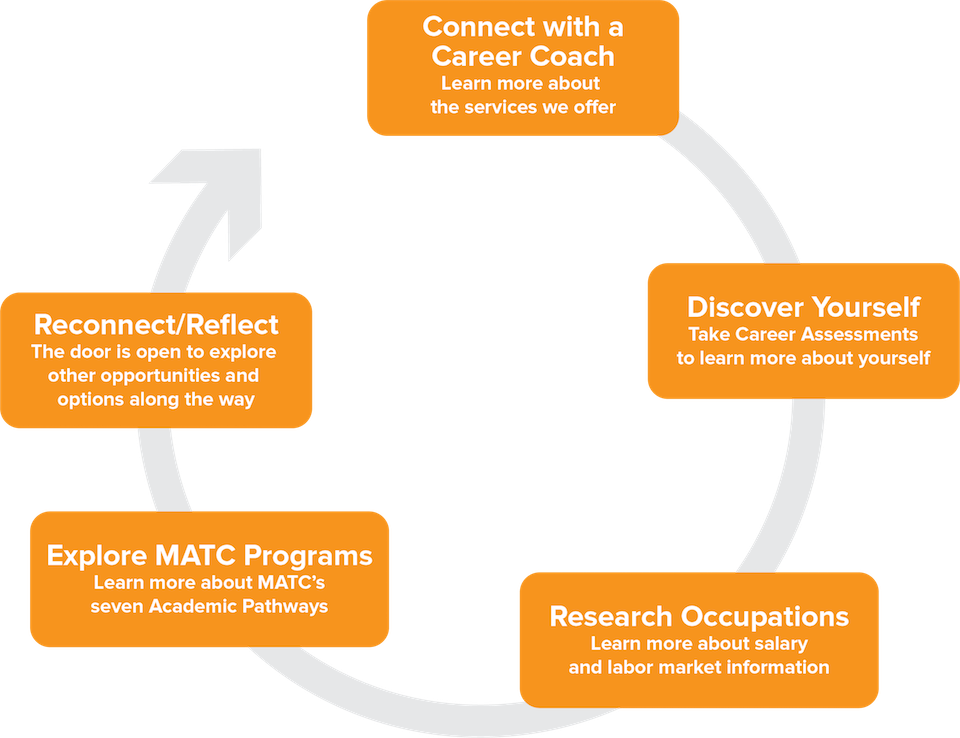 Career Planning is a process of exploration.  Our Career Coaches are here to assist with this journey.  CHOOSE AN AREA below to get started.
Connect with a Career Coach
Learn more about the services we offer.
Discover Yourself
Take Career Assessments to learn more about yourself.
Research Occupations
Learn more about salary and labor market information.
Explore MATC Programs
Learn more about MATC's seven Academic Pathways.
Reconnect/Reflect
The door is open to explore other opportunities and options along the way.
Career Coaching Services at MATC