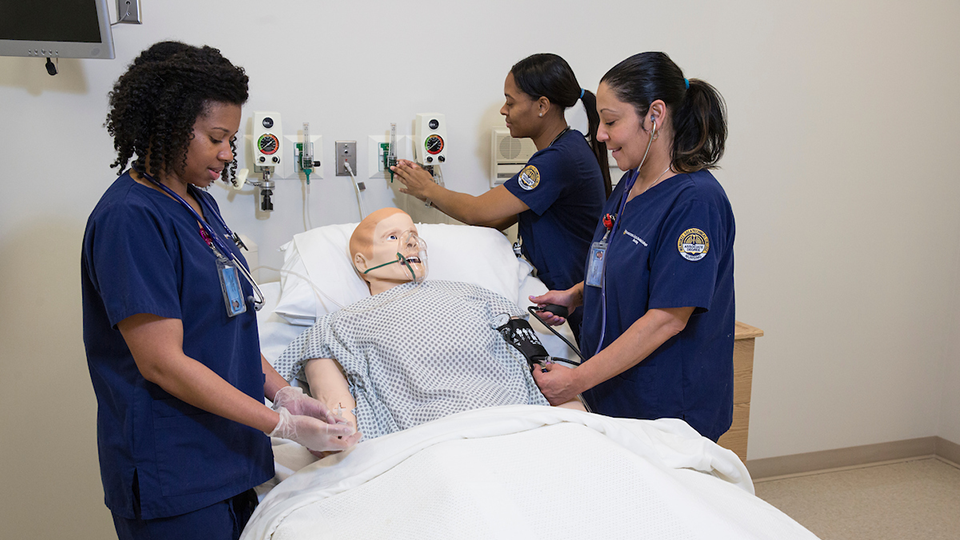 Program Information
Location:

Downtown Milwaukee Campus, Mequon Campus


Pathway:

Healthcare

Program Code:

10-543-1

Offering:

In-class

Degree Type:

2-Year Degree (Associate)

Start Dates:

August/January
About the Registered Nursing Degree
Description
Prepare for a registered nursing (RN) career at MATC. Theory and lab courses on campus set the foundation for your clinical practice. Simulation and guided practice in clinical settings further prepare you for practice as a Registered Nurse (RN). Graduates are eligible to take the RN licensure exam (NCLEX-RN).
Employers will expect graduates to have a plan for completing their Bachelor of Science in Nursing. Some BSN courses may be taken concurrently with the associate degree courses.
The Practical Nursing technical diploma ladders into this associate degree, followed by many choices for RN-BSN programs. Contact an MATC advisor for information.
Additional details about the program: Success in the program will depend on the ability to act ethically, communicate effectively, make evidence-based clinical decisions, minimize risk of harm, and use technology to manage data and support clinical decisions.
---
Related Programs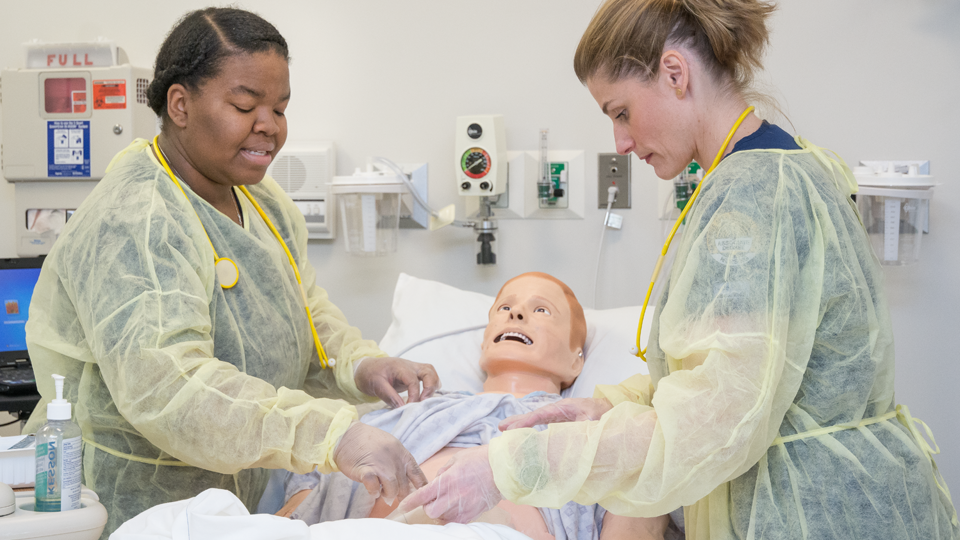 The Practical Nursing program exposes you to a variety of classroom and clinical experiences to prepare you for employment in nursing homes, hospitals and other healthcare settings. Upon program completion, you will be eligible to take the licensure exam for Practical Nurses (NCLEX-PN). Nursing Assistant training is required prior to petitioning for this program.
If you are a licensed practical nurse interested in a career as a registered nurse, this program is for you. Your work experience may earn you advanced-standing credits. Graduates are eligible to take the RN Licensure Exam (NCLEX-RN).
Detailed Program Information
2021-22 Curriculum
Course
Course Name
Credits
BIOSCI-177
General Anatomy and Physiology ‡
(or) BIOSCI-201 Anatomy & Physiology 1 ‡
4
 ENG-195
Written Communication
(or) ENG-201 English 1 ‡
3
PSYCH-199
Psychology of Human Relations
(or) PSYCH-238 Lifespan Psychology
3
SOCSCI-172
Introduction to Diversity Studies
(or) SOCSCI-203 Introduction to Sociology
(or) Any 200-level SOCSCI or HIST course
3
BIOSCI-179
Advanced Anatomy and Physiology ‡
(or) BIOSCI-202 Anatomy and Physiology 2 ‡
4
BIOSCI-197
Microbiology ‡
4
CHEM-186
Introductory Biochemistry ‡
4
ENG-196
Oral/Interpersonal Communication
(or) Any 200-level ENG or SPEECH course
3
NRSAD-101
Nursing Fundamentals ‡
2
NRSAD-102
Nursing Skills ‡
3
NRSAD-103
Nursing Pharmacology ‡
2
NRSAD-104
Nursing: Introduction to Nursing Practice ‡
2
NRSAD-105
Nursing Health Alterations ‡
3
NRSAD-106
Nursing Health Promotion ‡
3
NRSAD-107
Nursing: Clinical Care Across the Lifespan ‡
2
NRSAD-108
Nursing: Introduction to Clinical Management ‡
2
NRSAD-109
Nursing Complex Health Alterations 1 ‡
3
NRSAD-110
Nursing Mental Health Community Concepts ‡
2
NRSAD-111
Nursing Intermediate Clinical Practice ‡
3
NRSAD-112
Nursing Advanced Skills ‡
1
NRSAD-113
Nursing Complex Health Alterations 2 ‡
3
NRSAD-114
Nursing Management Concepts ‡
2
NRSAD-115
Nursing Advanced Clinical Practice ‡
3
NRSAD-116
Nursing Clinical Transition ‡
2

TOTAL CREDITS

66
‡ Prerequisite required.
Program curriculum requirements are subject to change.
This Associate in Applied Science program will transfer to one or more four-year institutions.
Official Wisconsin Technical College System program title: Nursing Associate Degree.
Current MATC students should consult their Academic Program Plan for specific curriculum requirements.
Search for available classes now (link) to see course descriptions, class times and locations.
Already a student? You can visit Self-Service (link) and choose Student Planning to register for classes.
2021-2022 Program Card
View/print the program card: front (png) | back (png)
Important Dates
Fall Start: Petition for program in February
Spring start: Petition for program in September
Deadlines and important dates can be found on:
Cost & Aid Deadlines

Also, you can find dates and deadlines on the MATC Calendar
Program Outcomes
Implement one's role as a nurse in ways that reflect integrity, responsibility, ethical practices, and an evolving professional identity as a nurse committed to evidence-based practice, caring, advocacy and quality care
Demonstrate appropriate written, verbal, and nonverbal communication in a variety of clinical contexts
Integrate social, mathematical, and physical sciences, pharmacology, and pathophysiology in clinical decision-making
Provide patient centered care by utilizing the nursing process across diverse populations and healthcare settings
Minimize risk of harm to patients, members of the healthcare team and self through safe individual performance and participation in system effectiveness
Participate as an active member of the multidisciplinary healthcare team to provide effective patient care throughout the lifespan
Use information and technology to communicate, manage data, mitigate error, and support decision-making
Career Outlook
Employers will expect graduates to have a plan for completing their Bachelor of Science in Nursing. Some BSN courses may be taken concurrently with the associate degree courses. See your MATC advisor for more details.
Possible Career
Registered Nurse
Admission Requirements
This program admits students through a petition selection process.
Learn more about the petition process
PAX NLN pre-qualifying exam, score requirement is 120
B- or higher in the following courses:

BIOSCI-177* & 179* or BIOSCI-201* and 202*
BIOSCI-197* 
CHEM-186* or CHEM-207* and 208* 

C or higher in all other General Education courses 
Nursing Assistant training
Fall Start: Petition for program in February
Spring start: Petition for program in September
Scholarships
Accreditation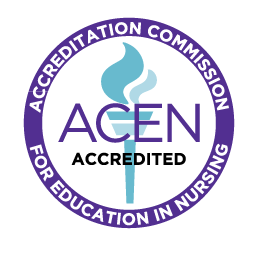 The Associate Degree Nursing program at Milwaukee Area Technical College at the Downtown Milwaukee and Mequon Campuses located in Milwaukee, WI and Mequon, WI is accredited by the Accreditation Commission for Education in Nursing (ACEN)
3390 Peachtree Road NE, Suite 1400 Atlanta, GA 30326 404-975-5000;  www.acenursing.org
The most recent accreditation decision made by the ACEN Board of Commissioners for the Associate Degree Nursing program is continuing accreditation.
READY TO TAKE THE NEXT STEP? 
Use the buttons below to get more information, visit the college or apply now. 
Request Info    Visit Us    Apply Now
QUESTIONS?
Healthcare Academic & Career Pathway
414-297-6263
262-238-2281
healthpathway@matc.edu