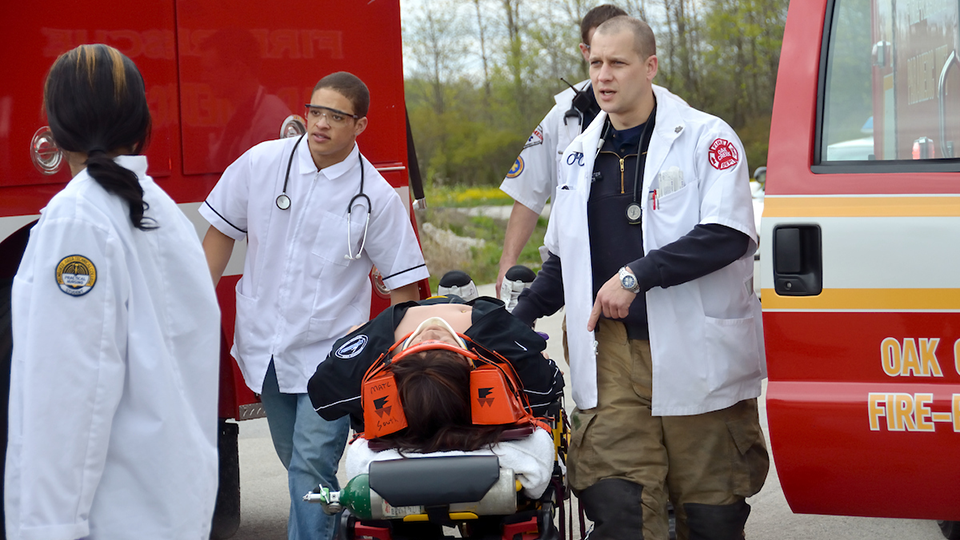 Program Information
Location:

Mequon Campus, Oak Creek Campus


Pathway:

Community & Human Services

Program Code:

30-531-3

Offering:

In-class

Degree Type:

Technical Diploma

Start Dates:

August/January
About the Emergency Medical Technician Diploma
DESCRIPTION
Prepare to enter the emergency services field, which involves working with other healthcare professionals to deliver critical, prehospital emergency medical care. This program also is designed to enhance existing skills of individuals working in the field. Completing the program with a grade of C or higher prepares you to take the National Registry Examination, required for certification and licensure in Wisconsin.
Employment opportunities exist in both the private and public sectors.
You can apply your credits toward completing the Fire Protection Technician associate degree.
Additional program details: The program uses the State of Wisconsin curriculum, and students also will receive training in CPR using American Heart Association curriculum. 
Students must be able to physically perform the test modules of the National Registry Examination to gain certification. Students also must not have any disabilities that would prevent them from being able to perform an accurate and immediate assessment of a patient in a medical intervention.
---
Related Programs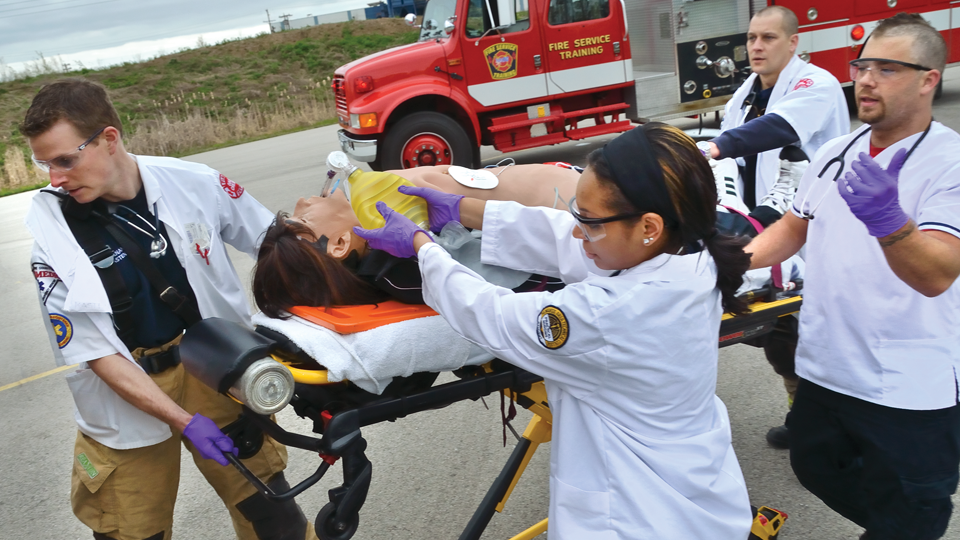 The Emergency Medical Technician – Advanced coursework builds upon the skills acquired in the Emergency Medical Technician program. Students learn advanced patient assessment skills and technical skills such as IV access, fluid therapy and administration of dextrose and Narcan. Advanced emergency medical technicians perform emergency patient care, basic life support, and limited advanced life support in the field, transporting injured and ill patients to hospital emergency rooms. This program meets Wisconsin licensure requirements.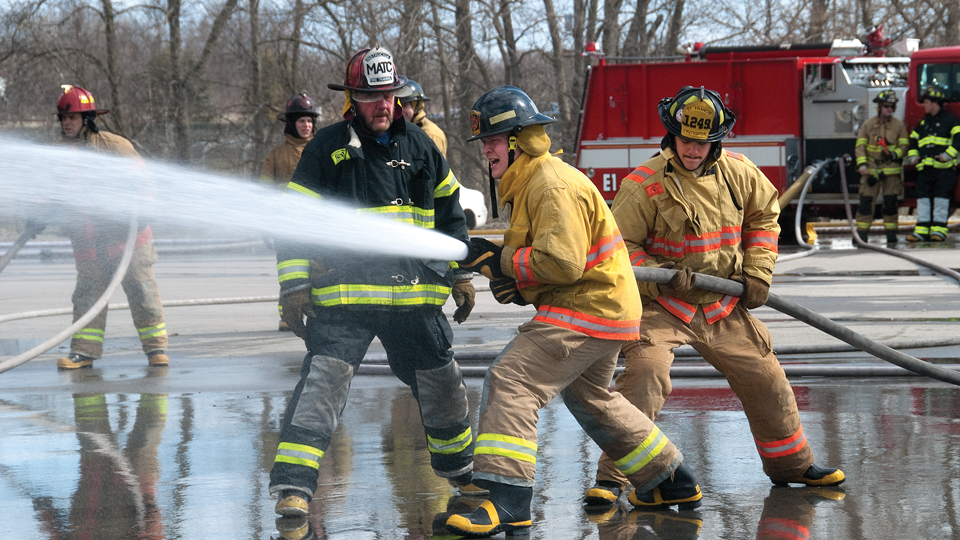 This program prepares students for employment in the fire service and/or fire-related duties within private industry. The objectives of the program are twofold: to instruct qualified high school graduates who are seeking a career in the fire service, and to update firefighters and officers on changes within the fire service. Students will have the opportunity to obtain three Wisconsin fire certifications and a Wisconsin Emergency Medical Technician license.
Detailed Program Information
2021-22 Curriculum
| Course | Course Name | Credits |
| --- | --- | --- |
| EMS-192 | EMT | 5 |
| | TOTAL CREDITS | 5 |
Program curriculum requirements are subject to change.
Current MATC students should consult their Academic Program Plan for specific curriculum requirements.
Search for available classes now (link) to see course descriptions, class times and locations.
Already a student? You can visit Self-Service (link) and choose Student Planning to register for classes.
2021-2022 Program Card
View/print the program card: front (png) | back (png)
Important Dates
Program Outcomes
Prepare for incident response and EMS operations
Integrate pathophysiological principles and assessment findings to provide appropriate patient care
Demonstrate EMT skills associated with established standards and procedures for a variety of patient encounters
Communicate effectively with others
Demonstrate professional behavior
Meet state competencies for EMT certification
Career Outlook
The field of prehospital emergency medical care is a profession that is essential to the health, safety and general quality of life for the communities served. Emergency medical responders work side by side with other healthcare professionals to deliver critical, professional prehospital emergency medical care.
Career and employment opportunities exist in both the private and public sectors. After completion of this program and state certification, students may progress into the certifications of IV Technician and Paramedic.
Successful completion of the program with a grade of C or higher will prepare you to participate in the National Registry Examination. Upon passing the National Registry Examination, students become candidates for certification and licensure in Wisconsin.
Possible Careers
EMTs may work for:
Private Ambulance Services
Hospitals with Emergency Rooms
Fire Departments
Industrial/Manufacturing Firms
Security Companies
Admission Requirements
Must be at least 18 years old when applying for the state EMT-Basic license
Background check
Scholarships
READY TO TAKE THE NEXT STEP? 
Use the buttons below to get more information, visit the college or apply now. 
Request Info    Visit Us    Apply Now
QUESTIONS?
Community & Human Services Academic & Career Pathway
414-570-4426
servepathway@matc.edu