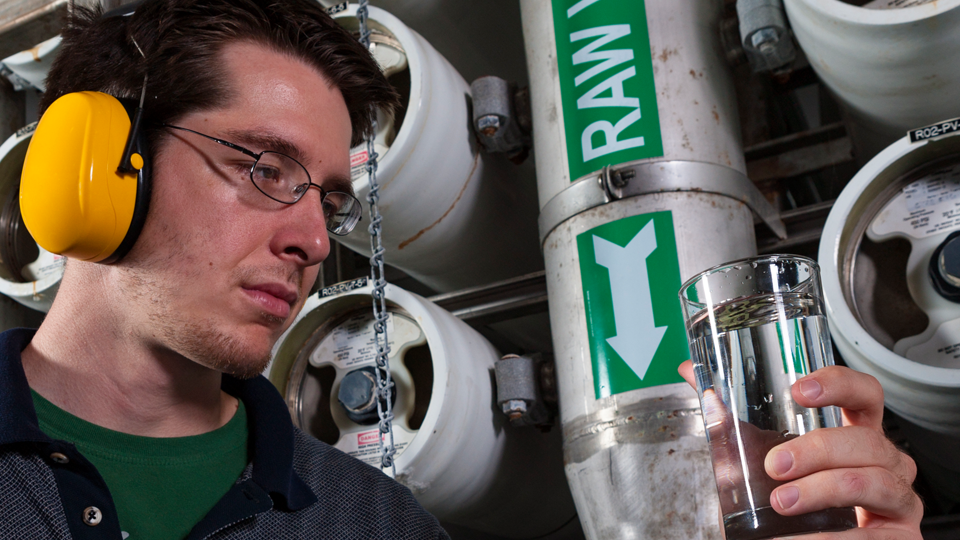 Program Information
Location:

Mequon Campus


Pathway:

Community & Human Services

Program Code:

N/A

Offering:

In-class

Degree Type:

Certificate

Start Dates:

August/January
About the Water Technician Certificate
Description
Gain the core skills recognized by the water industry for an entry-level position. The water technician performs basic hands-on work, and this certificate is part of the pathway to help you progress in attaining more technical skills.
You can apply your credits toward completing the Environmental Health and Water Quality Technology associate degree.
This certificate also enhances employment opportunities in the water sector for individuals with a college degree.
---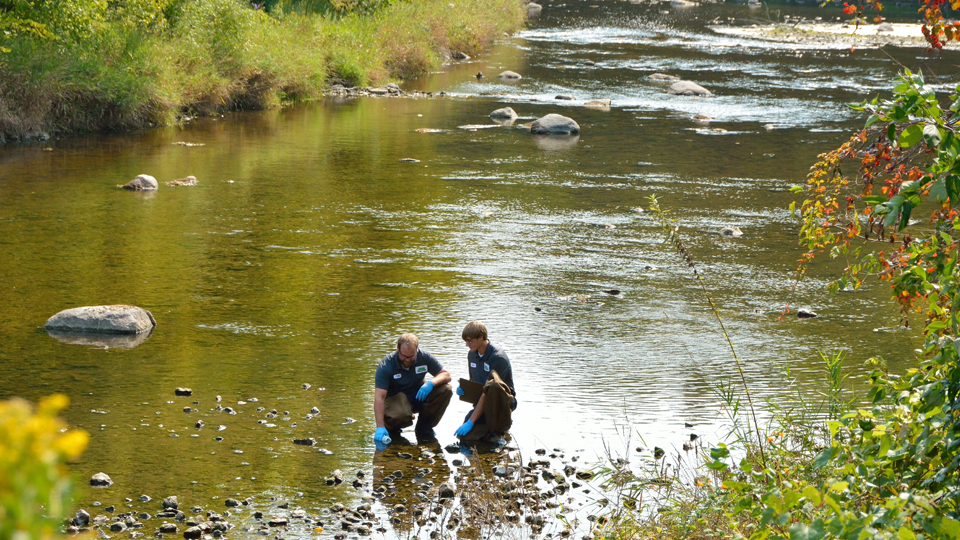 This program promotes environmental protection, improvement and sustainability, with a focus on protecting our water, food and air resources. Hands-on coursework includes techniques used to determine water, food, and air quality along with implementing needed corrective actions. Graduates will have a solid foundation for a range of career opportunities that include the application of regulations and procedures to identify, evaluate, and control hazards.
Detailed Program Information
2020-21 Curriculum
Semester
Course
Course Name
Credits
(1)
ENVHEL-101
Introduction to Environmental Health/Water Quality
3
(1)
ENVHEL-109
Applied Environmental Chemistry
4
(1)
MATH-107
College Mathematics ‡
(or) Any 200-level MATH course
3
(2)
ENG-195
Written Communication
(or) ENG-201 English 1 ‡
3
(2)
ENVHEL-142
Principles of Water Resources
3

TOTAL CREDITS

16
( ) Semester order for full-time students.
‡ Prerequisite required.
All credits must be earned at MATC with a 2.0 cumulative GPA or higher. Upon completion of the certificate's requirements, the student's transcript is notated with the credential earned.
Some certificates can be earned while completing associate degrees and/or technical diplomas that are eligible for financial aid. Certificate programs alone are not eligible for financial aid; consult an MATC advisor for information.
Curriculum requirements are subject to change.
Current MATC students should consult their Academic Program Plan for specific curriculum requirements.
To see course descriptions, class times, locations or to register online:
Students already enrolled in an MATC program can visit Self Service Student Planning.
All others can access this information through INFOnline.
2020-2021 Program Card
View/print the program card:  front (jpg) | back (jpg)
Important Dates
Career Outlook
Employment opportunities are expected to grow in the construction, engineering, manufacturing, science and environmental services fields. Further education and experience allows for potential advancement opportunities in the water sector.
POSSIBLE CAREER
Water Technician
Admission Requirements
One semester of high school-level algebra.
Scholarships
QUESTIONS?
Community & Human Services Academic & Career Pathway
414-570-4426, servepathway@matc.edu
Downtown Milwaukee Campus, T Building, Room T200
Mequon Campus, Room A108-110
Oak Creek Campus, Room A121
West Allis Campus, Room 103