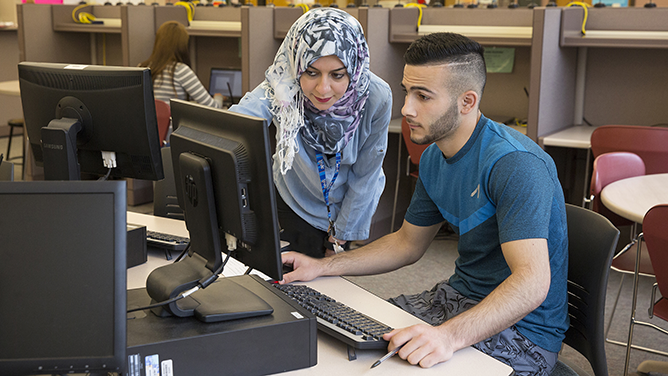 MATC offers multiple paths to completing high school: Wisconsin's only Adult High School,GED and HSED programs and our Emerging Scholars partnership with Milwaukee Public Schools.
Wondering what option is right for you or someone you care about? Use this chart! 
Adult High School (link)
GED (link)
HSED 5.09 (link)
Best for:
Students close to graduation or who prefer a more traditional high school-like environment
Students who are comfortable with and perform well on timed tests
Students who want to show what they learn in a classroom setting
Timing:
Eight-week classes — and time to complete depends on how many high school credits you have already earned
Typically one to two semesters of preparation prior to taking five tests to earn a nationally-approved diploma
Typically one semester to two semesters to earn a state-approved diploma
Contact for questions:

 

Downtown Milwaukee Campus - Room S203

Holly Thielen
Total required credits vary by program and are defined on each program page. Programs requiring over 60 credits are usually the result of specialized accreditation or WTCS general education requirements.
ADDITIONAL RESOURCES