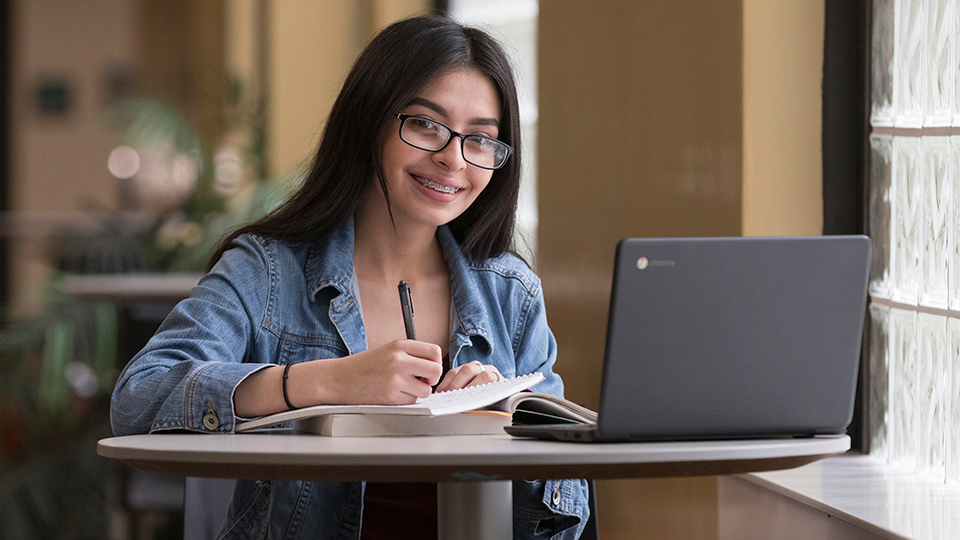 You belong here. At MATC, there are more than 170 associate degrees, technical diplomas and certificate programs designed to meet the needs of your career goals -- and every program is tied to a Pathway team dedicated to your success. What's more? You're not compromising the quality of your education for a more affordable alternative.
Are you ready to skill-up or take the first step to a four-year degree? Get started on your academic journey in three steps: Explore our course offerings, apply to MATC, and register for classes with help from your Pathway team.
WANT TO TALK TO SOMEONE?
Explore Course Offerings
MATC offers more than 170 career-ready associate degrees, technical diplomas and certificate programs designed to help you transition to a four-year school, complete your associate degree, or take your career to the next level. All these programs are connected to one of seven Academic and Career Pathways, which include a support team to help you succeed!
Explore the Seven Academic & Career Pathways
We're proud to provide a diverse set of educational options for high school completion, English as a Second Language, easily transferable classes, and certificate programs. Learn more about the following:
Academic & Career Pathways include: Business & Management; Community & Human Services; Creative Arts, Design & Media; General Education; Healthcare; Manufacturing, Construction & Transportation; STEM
Not Sure What Program is Right for You?
Contact a Career Coach at 414-297-6244 or by Email at careercoaching@matc.edu.
To learn more about MATC's Career Services, visit Career Services.
Apply to MATC
If you've explored your opportunities with MATC and are ready to get started on your enrollment process, start an application! Starting an application is your first step whether you want to start a degree or diploma program, earn a certificate, learn English, finish high school (GED/HSED) or just take a class.
(NOTE: To help verify future student identities, MATC charges a $2 processing fee on all applications. Learn more about this fee here. )
Need a step-by-step guide to help you along the way? View our 5-step checklist for enrolling in a degree or diploma program.
Register for Classes
New students — and students returning from two or more semesters away — will be invited to a STORM event to get to know MATC and register with help from their Pathway advisor.
MATC continues to offer more in-person, hybrid and blended course sections to better meet your needs!
Current MATC Students: Register Now! 
You can also search for available classes. Questions? Connect with your Pathway advisor.
Additional Links: