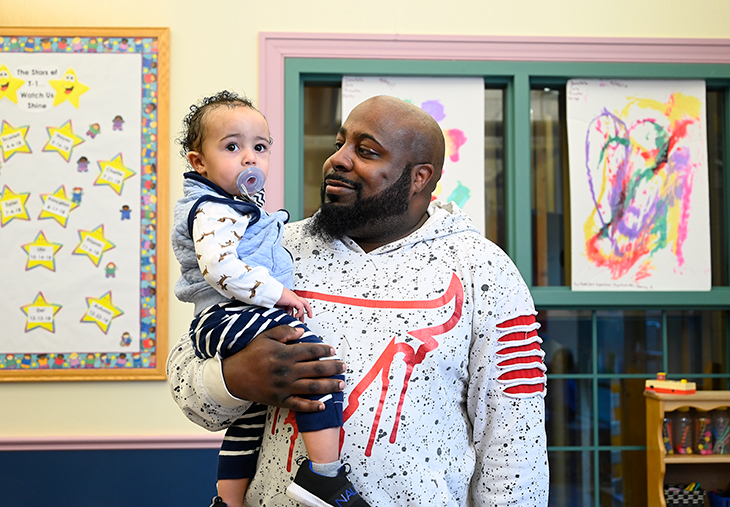 Serving Students Who Are Parents
Milwaukee Area Techincal College is honored to serve students who are parents or guardians to children of all ages! We invite students who are parents to explore the below resources to help you succeed.
NEW TO MATC AND READY TO TAKE THE NEXT STEP? 
Children's Centers
MATC offers quality, reliable care to children of the students and staff/faculty of MATC, and our communities.
Child Care Services
Student Resource Center
MATC partners with community based organizations to offer supportive services to students, reducing and/or removing any barriers to student success.
Student Resource Center
MATC Academic & Career Pathways
Every MATC program is part of a new Academic & Career Pathway complete with a team to help you succeed.
Academic and Career Pathways
MATC Promise
The MATC Promise means free tuition for eligible new high school graduates and eligible adults who started but did not complete college.
MATC Promise
MATC ReStart
MATC ReStart provides a scholarship for eligible returning students to pay off up to $1,500 of a past-due balance owed to the college for items such as tuition, books and other fees.
MATC ReStart
Costs, Scholarships & Aid
MATC offers high-quality tuition that is a fraction of the cost of even a public four-year university. Learn more about our costs plus scholarships and aid to help you. 
Costs, Scholarships & Aid