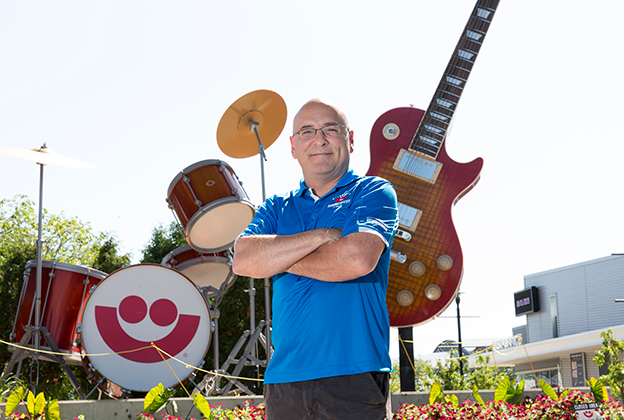 Summerfest IT Professional Credits MATC for Career Switch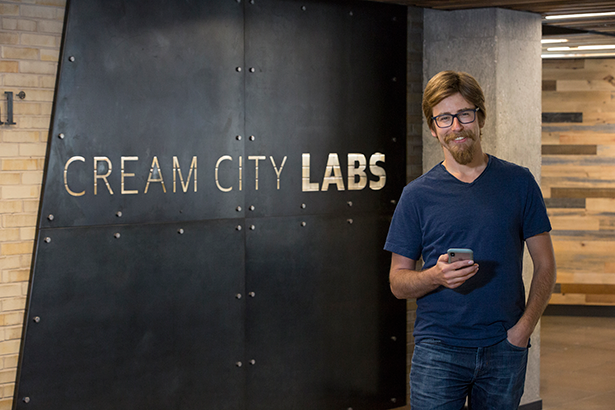 MATC Alumni Matthew Salzer helped launch Socialleads, which has netted over $750,000 in venture capital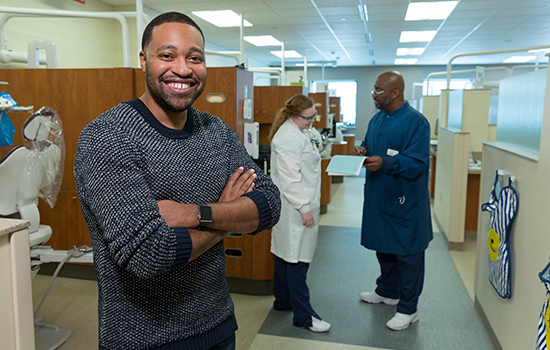 MATC Alumni Michael Thibou (left) and LaMont Walker (right) with a student in MATC's Dental Hygiene clinic at the Downtown Milwaukee Campus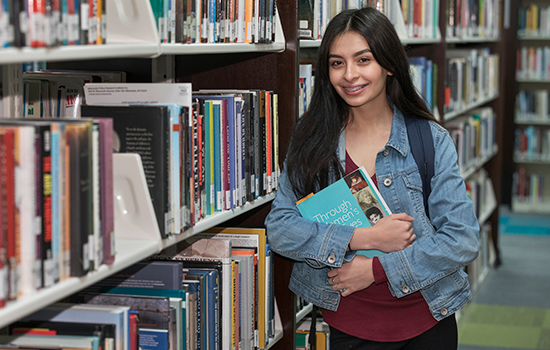 MATC Alumni Eunice Perez, Janice Marcus Woman's Club of Wisconsin scholarship winner, at MATC's Mequon Campus library
We've been around since 1912!  That's a LOT of alumni through the years.
There are many ways to stay connected – here are 10 of them to show you are #ProudToBeMATC!
Get your FREE MATC Alumni Network card when you update your contact information with us!
Subscribe to "BOOM! MATC Alumni Network eNewsletter"
Tell us what you've been up to! Job promotion, new job, milestone (retirement, marriage, birth, etc.) - 

 

we'll celebrate YOU

 

and put it in our alumni publication. Email your update to

 

share your news now!
Follow our

 

MATC Alumni Network

 

Facebook page!  Are you or your company in the news?  Tell us - we can link a news article! Message on Facebook or email your news story to

 

MATCAlumni@matc.edu
Use the MATC JOBShop, for students and alumni, to help you get a job
Attend a MATC

 

Stormers game!
Dine at

 

Cuisine restaurant

 

or

 

6th

 

Street Café
Read

 

MATC Times

 

and see what is new on campus – better yet,

 

come for a tour!
Get your

 

MATC alumni gear!  And… 
Alumni Giving
Ways alumni make an impact and give back to Milwaukee Area Technical College Foundation:
Scholarship funds
United Way funding designation
Individual gifts towards MATC Promise, programs of study, student emergency fund, more!
Matched gifts from businesses
Bequests in a will, insurance beneficiary designation or gifts of stock.
If you are interested in finding out about making donations, please contact MATC Foundation at (414) 297-8514.
Alumni Magazine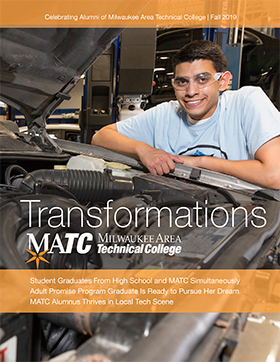 Fall 2019 Transformations Magazine (pdf)
Matc Alumni Network
The Alumni Network supports the mission of Milwaukee Area Technical College through the development of lasting and mutually beneficial relationships between our alumni and the college.
Our alumni have come from the same school that has had different names through the years.
Other names for Milwaukee Area Technical College (MATC):
Milwaukee Continuation School (1912-1923)
Milwaukee Vocational School (1923-1934)
Milwaukee Vocational and Adult School (1934-1951)
Milwaukee Institute of Technology (1951-1964)
Milwaukee Vocational Technical and Adult Schools (1964-1968)
Milwaukee Technical College (1968-1970)
Milwaukee Area Technical College (1970 - current)
The Alumni Network is a part of the MATC Foundation
Contact Us
Questions? Want to get involved?
Alumni Relations Coordinator, Bob Holland
414-297-6825 or MATCalumni@matc.edu