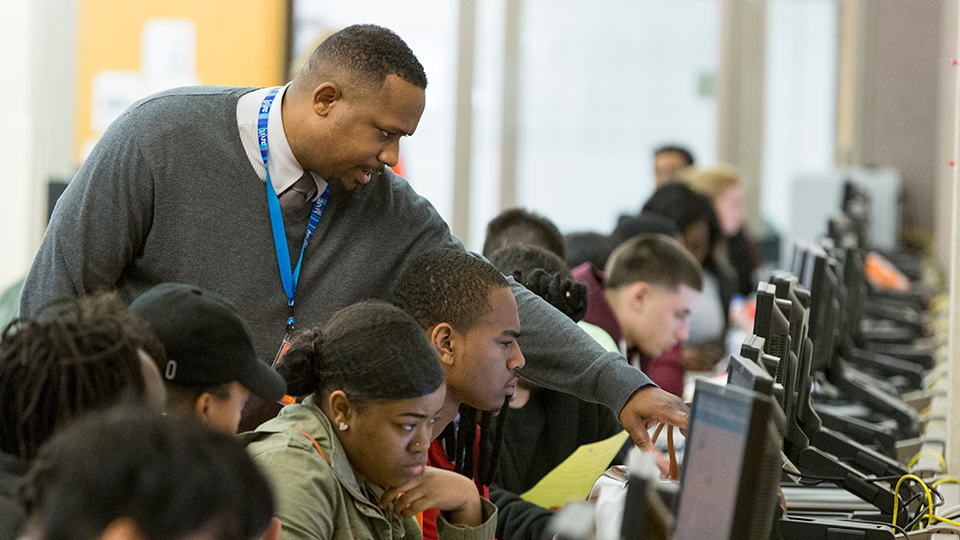 The FAFSA opens October 1, 2020 for the 2021-2022 school year.
Filling out the FAFSA is a critical first step in receiving Federal student aid (including grants, loans and work study) for the 2021-2022 school year. Because FAFSA funds are distributed on a first -come, first- serve basis you will want to complete the form as soon as possible.
The MATC Financial Aid office assists students by awarding financial aid to help pay education-related expenses. Financial aid is available from federal, state, and private resources. 
Learn more about
MATC Promise
Learn more about how high school students and returning adults can receive free tuition. 
Additional Opportunities for Financial Assistance
Student assistance for college expenses may include more than traditional financial aid. Other alternatives are work opportunities that can be secured through MATC. These options are:
JOBshop
MATC's JOBshop (Downtown Milwaukee Campus, Room S114) provides students and graduates with private-sector employment assistance. The JOBshop receives full- and part-time employment openings from area employers. Openings typically match the skills that MATC graduates and currently enrolled students develop in their programs. Call 414-297-6244 for more information.
Cooperative Education/Internships
Selected program students have opportunities to apply their knowledge to real work situations. Many internships are paid. Cooperative Education/Internships are mandatory in some programs. Call 414-297-6244 for more information.
FAFSA INSTRUCTIONAL VIDEOs
Completing the FAFSA 2020-21 (English)
Completing the FAFSA 2020-21 (Spanish)
What Happens Next?