FINANCIAL AID INSTRUCTIONAL VIDEOs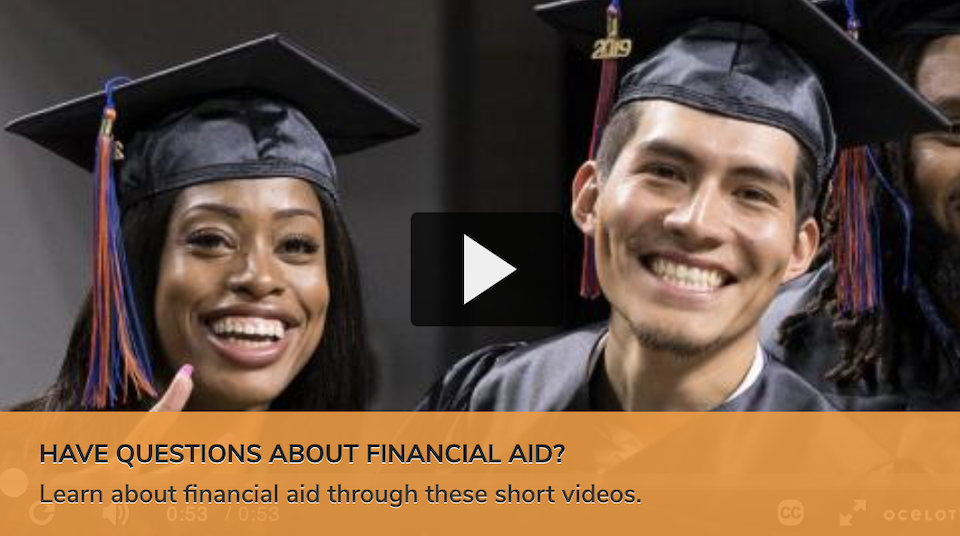 Looking for more information?
Visit our 24/7 Financial Aid TV site for short videos about applying for financial aid, types of aid and more.
HELP FOR STUDENTS TO COMPLETE THE FREE APPLICATION FOR FEDERAL STUDENT AID (FAFSA®)
MATC offers help to complete the 2023-24 FAFSA. No registration required and bilingual assistance available.
2023-2024 FAFSA Completion: It's not too late to apply for financial aid for the 2023-2024 academic year (August 2023 - August 2024)

Admissions Center FAFSA Assistance Available Daily on each campus
Monday-Thursday 8 a.m. - 6 p.m.
Fridays 8 a.m. - 4 p.m.
The U.S. Department of Education sponsors the Federal Student Aid Information Center (FSAIC). The FSAIC operates a toll-free hotline to answer questions about federal student aid, the FSA ID and the FAFSA. The FSAIC can be reached by calling 1-800-433-3243.
Filling out the FAFSA is a critical first step in receiving Federal student aid (including grants, loans and work study) for each academic year. Because FAFSA funds are distributed on a first -come, first- serve basis you will want to complete the form as soon as possible. Once you submit the FAFSA, it generally takes 3-7 days for your information to be imported into the MATC Financial Aid data system.
The MATC Financial Aid office assists students by awarding financial aid to help pay education-related expenses. Financial aid is available from federal, state, and private resources.
Completing the 2023-2024 FAFSA online or via the FAFSA mobile app videos (15-20 minutes) demonstrating the process step-by-step can be viewed to help you:
Learn more about
MATC Promise
Learn more about how high school students and returning adults can receive free tuition. 
Additional Opportunities for Financial Assistance
Student assistance for college expenses may include more than traditional financial aid. Explore other opportunities with the MATC CareerHub team.
CareerHub
MATC's CareerHub assists students and graduates with job search and helps connect them with employers on Handshake, a robust career platform. Students also have the opportunity to apply their knowledge in real work situations through paid internships or a cooperative work-education program called, JobUp Milwaukee. Call 414-297-6244 for additional information.