The JOBshop is pleased to welcome the NEW Wisconsin TechConnect!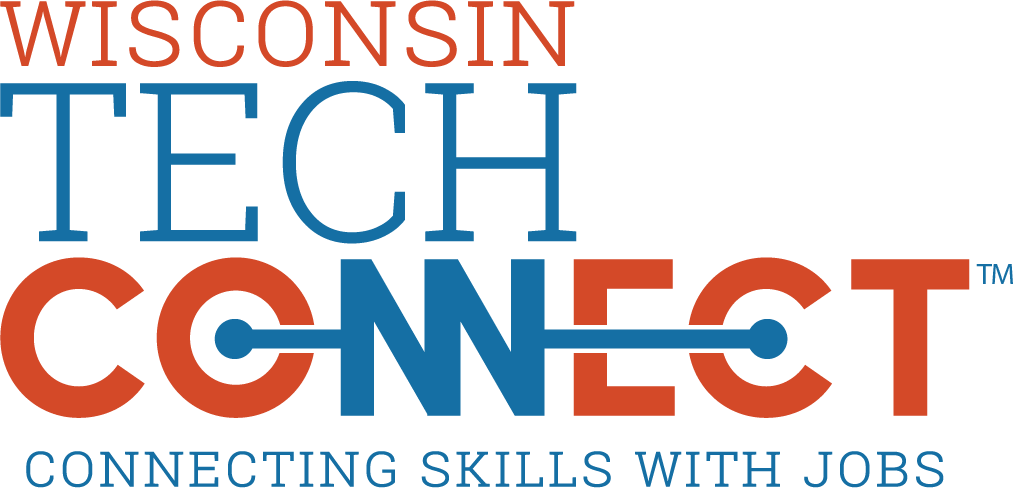 Wisconsin TechConnect is a great resource for students and alumni to connect with internships and job opportunities. Please select a button below for more information.
EMPLOYMENT RESOURCES FOR STUDENTS
While the JOBshop office is closed, your MATC employment team is available to assist you. Staff members are monitoring the departmental email daily. 
We have compiled a list of immediate employment opportunities for students. 
JOBshop is launching some new online options to help you get Career Ready now. Watch your email next week!  
MISC. SHORT-TERM
Odd Jobs for MKE Service Industry: A Facebook group has been set up by a local person. 
Gigs.indeed.com, Gigs, Quick hire employment options with a variety of local employers
flexjobs.com/jobs/online-social-media  Flexjobs, Social media jobs
rover.com/milwaukee, Rover, Dog sitting/walking
taskrabbit.com/become-a-tasker, Task Rabbit, Miscellaneous work for individual tasks
WAREHOUSE/DRIVING
amazon.force.com/Index, Amazon Warehouse Team Members, Franklin
Jobs-ups.com  UPS, variety of jobs
doordash.com/dasher/signup DoorDash
Walmart job opportunities in milwaukee  Walmart Warehouse, Delivery
HEALTH/CARE
www.care.com  Support for healthcare workers and seniors
Careers at Froedtert
Immediate need for Froedtert Environmental Services, Contact:  Laura Stelloh
https://jobs.froedtert.com/job/FROEUS31905/EA1-GEN-HOUSEKEEPER-FH-EVS-HOURLY-STAFF  aurorahealthcarecareers.org/jobs, Aurora, Many entry-level positions
tudoroaks.applicantpro.com/jobs/1364044-51158.html, Tudor Oaks, Housekeeping
STAFFING
jobs.hatchstaff.com/  Light Industrial, Clerical, HatchGRAD  Main Line:  414-272-4544
dan@hatchstaff.com   (HatchGRAD Manager)  
Application Process:  Apply online at www.hatchstaff.com.  Or, if you would like to speak with a recruiter in person, call the main office or reach out to Dan Gitto directly.
Jobs.seekcareers.com, SEEK Careers:  Manufacturing Opportunities,  866-600-7335
qpsemployment.com/job-seekers QPS Industrial/Manufacturing
FOOD SERVICE
jobs.meijer.com/stores
https://careers.aldi.us/working-here  Increased volume in grocery industry.  
Jobs.kroger.com Urgent need:  Roundy's Distribution Center
CUSTOMER SERVICE/OFFICE
careers.concentrix.com/career-details.php?id=R1137281  Concentrix
www.captel.com/jobs/  CapTel, Captioning Assistant
belaysolutions.com/our-company/work-with-us, Belay, Virtual Office Assistant
MANUFACTURING
GE Healthcare is now looking for 150 people to work 2nd/3rd shift assembling ventilators in Madison. Please take a look at the link below if you or someone you know is seeking (meaningful!) employment during this transitional time. We are anticipating the hiring process will move quickly!
The position description can be found on www.gecareers.com
(Job number is 3446953)
https://jobs.gecareers.com/global/en/job/3446953/Hourly-Datex-Assembler?fbclid=IwAR2qa5r0v7elC_lnE2crffEFcXosjyGSfzzwfmYTMHmq2ltijjngxkKBpPg
milwaukeeprec.com/employment-application.html  Milwaukee Precision Casting, Inc
careers.generalmills.com, General Mills, Light industrial
Recruiting.paylocity.com, Stella & Chewy's, Light Industrial
Outdoor opportunities 
Landscaping opportunities in Milwaukee 
Get "Career Ready" NOW!
Enhance your LinkedIn profile and explore virtual networking opportunities
Attend an online webinar and learn how to job search in the virtual climate
Freshen up your resume
Participate in a virtual mock interview
Attend a Virtual Job Readiness Event: 
LinkedIn - Create an All-Star Profile 
Tuesday, April 21, 1-2 p.m.
OR
Thursday, May 7, 11 a.m.-noon
Register Online (link)
Job Search in a Virtual Environment
Presented by Dan Gitto from Hatch Staffing
Wednesday, April 29, 11 a.m.-noon
Register Online (link)
Virtual Drop-in Hours:
Attend our virtual drop-in hours and get your resume reviewed, discuss job search strategies and get your employment questions answered!
Drop-in Hours Began April 13:
Tuesdays and Thursdays, 9-11 a.m.
Mondays and Wednesdays, 1-3 p.m. 
Work Study/Student Employment Questions - Fridays, 8-10 a.m.
Email jobshop@matc.edu to request the access link and instructions.  Then, drop-in to receive assistance in a virtual "face-to-face" meeting.
Resume Reviews:
Send your resume to jobshop@matc.edu in Microsoft Word format.
Please include your major, type of job you are targeting, and your student ID.
A team member will review your resume and provide feedback within 48 business hours.
Please indicate if you would like to receive feedback via email, phone or set up a virtual meeting.
Visit the JOBshop Resume Resource (link)


Virtual Mock Interviews
Sign-up to practice your interview skills with an Employment Development Specialist!
Register online for a 20-minute time slot on one of the following days!
Thursday, April 23, 1-3 p.m. 
Wednesday, April 29, 4-6 p.m. 
Tuesday, May 5, 1-3 p.m. 
Wednesday, May 6, 9-11 a.m.
Tuesday, May 12, 1-3 p.m. 
Wednesday, May 13, 9-11 a.m. 
Once you register, you will receive a Google Meet invitation to join the virtual meeting at the time that you selected.
Please register 24 hours in advance as well as send us your resume.
Dress professionally. 
Watch the following videos for tips prior to your mock interview.  
Video Resources:
View virtual interview tips (link)
View behavioral-based interview question tips (link)
View other interview tips (link)
JOBshop is here and ready to support you on your career journey!
JOBshop Mission:
Our mission is to assist students, graduates and employers with employment needs and to provide career information resources. The JOBshop is an on campus resource to help students prepare to seek employment and successfully transition into the workforce.
Employment at MATC
If you are a job seeker and want to apply for open positions at MATC, please visit our Human Resources department.
Office Information
Downtown Milwaukee Campus
Room S114
Open Monday-Thursday: 8:00 a.m. to 4:30 p.m., Friday 8:00 a.m. - 4:00 p.m.
MATC: jobshop@matc.edu
Phone: 414-297-6244