A Welcome Message From the Dean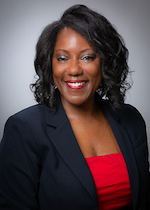 The certificates, technical diplomas and associate degrees in this Pathway will prepare you for a professional career in your chosen STEM (science, technology, engineering, mathematics) field. According to the U.S. Bureau of Labor Statistics, the projected growth rate for STEM fields through 2026 is 10.8%, with 93 of 100 STEM occupations earning wages above the national average. We welcome you to explore your passion in STEM, experiencing hands-on learning with industry-expert faculty. Our team is excited to guide you in preparing for a successful career!
Kamela J. Goodwyn, Ph.D.
Dean, Science, Technology, Engineering & Mathematics (STEM)
Academic & Career Pathway
READY TO TAKE THE NEXT STEP? 
Check out our degree, diploma or certificate programs below, or, if you're ready,  use the buttons below to get more information, visit the college or apply now.  
Request Info    Visit Us    Apply Now
Current Students - Pathway Office Location
Downtown Milwaukee Campus:
M Building, Room M386
414-297-6319
stempathway@matc.edu
ABOUT THE Science, Technology, Engineering & Mathematics PATHWAY
The STEM Pathway includes civil engineering, quality engineering, mechanical design technology, mechanical and computer drafting, electronics technology and information technology programs. Each course within your program is designed to strengthen your skills in thinking critically and analytically to solve problems. You will experience real-world learning applicable to specific STEM professions, with a supportive, team approach to learning.
Our STEM programs are aligned with industry trends focused on changes in technology, equipment, software and instruction methods. If you are interested in an education and career that will develop your technical aptitude, embrace your passion for problem-solving and challenge your analytical side, the STEM Pathway has a home for you!
Programs
Not Sure What Program is Right for You? 
Meet with a Career Coach  or use the Pathway locator tool.