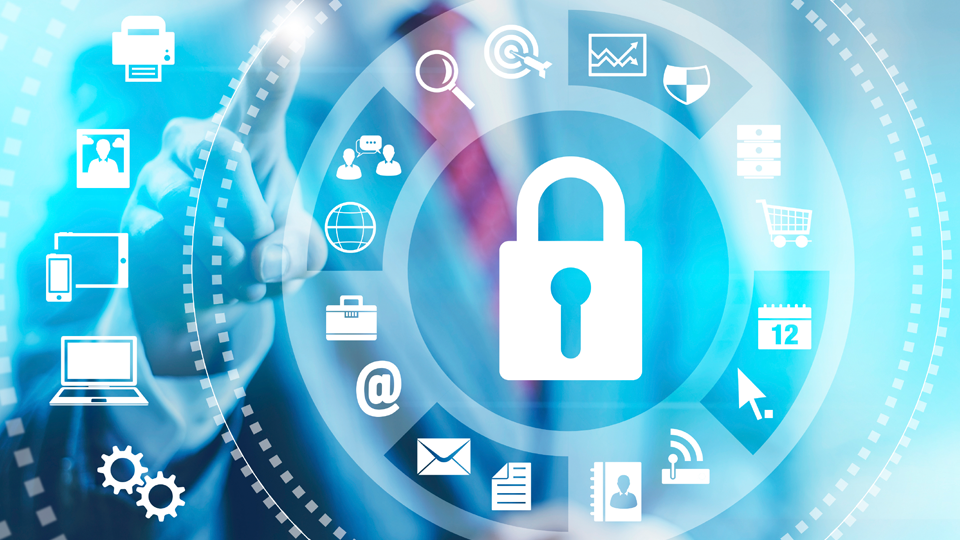 Program Information
Location:

Downtown Milwaukee Campus, Mequon Campus, Oak Creek Campus, West Allis Campus


Pathway:

STEM

Program Code:

31-150-1

Offering:

In-class

Degree Type:

Technical Diploma

Start Dates:

August/January
About the IT Digital Forensics Analyst Diploma
Description
Enter the growing field of digital and computer forensics investigation. This comprehensive coursework includes material from basic networking, basic security, network security, information systems auditing, risk management, and security policy and procedures. Several courses cover specialized areas of forensics, such as mobile forensics and internet forensics. You can work toward earning several industry certifications.
Due to increases in cybercrimes, this is projected to be a high-demand occupation.
Additional program details: Students can work toward getting AccessData Certified Examiner (ACE) or MPE+ (Access Data Mobile Phone Examiner Plus). Students also start preparation toward the following industry certifications: CompTIA Network+ (Net+), CompTIA Security+, Certified Information Systems Auditor (CISA).
.
---
Related Programs
Through hands-on coursework, you will set up network operating systems and work with emerging technologies. Certification preparations in this program include: VMware Certified Professional (VCP-DCV), Cisco Certified Networking Associate (CCNA), Microsoft Certified Solutions Associate (MCSA) Windows Server and Client, and CompTIA (A+, Network+ and Security+).
Through hands-on coursework, you will set up and troubleshoot computer and network operating systems along with working with emerging IT technologies. Certification preparations in this degree include: VMware Certified Professional (VCP-DCV), Cisco Certified Networking Associate (CCNAv7), Microsoft Certifications, Amazon Web Services Cloud Practitioner (AWS-CP), Testout and CompTIA (A+, Network+ and Security+).
Detailed Program Information
2021-22 Curriculum
Course
Course Name
Credits
ITNET-131
Introduction to Networks (Cisco 1)
3
ITNET-132
Routing/Switching Essentials (Cisco 2) ‡
3
ITSEC-114
Information Security Principles
3
ITSEC-124
Network Security (Security+)
3
ITNET-161
Linux Overview
2
ITSEC-126
Computer Forensics
3
ITSEC-151
IT - Auditing
3
ITSEC-152
Information Security Risk Management
3
ITSEC-156
Mobile Devices Forensics
3
ENG-195
Written Communication
(or) ENG-201 English 1 ‡
3
ITSEC-166
Advanced Forensics
3
ITSEC-176
Malware Forensics
3
ITSEC-146
Security Measures and Intrusion Detection
3
TOTAL CREDITS
38
‡ Prerequisite required.
Program curriculum requirements are subject to change.
Current MATC students should consult their Academic Program Plan for specific curriculum requirements.
Search for available classes now (link) to see course descriptions, class times and locations.
Already a student? You can visit Self-Service (link) and choose Student Planning to register for classes.
2021-2022 Program Card
View/print the program card: front (png) | back (png)
Important Dates
Program Outcomes
Analyze a cyber-crime scene to choose appropriate best-practice procedures for retrieval, recovery and preservation of digital evidence

Apply digital forensics tools to collect, analyze and evaluate evidence data

Recover files on various types of storage devices, using different operating systems and network systems

Discuss the legal and ethical issues related to acquisition and analysis of digital evidence

Communicate clearly, accurately and effectively, verbally and in writing

Write detailed, court admissible digital-forensics investigation reports
Career Outlook
Due to increases in computer crimes, it is predicted that this will be a high-demand occupation.

Possible Careers
Desktop Security Support Specialist
Junior Digital Forensics Investigator/Analyst/Specialist
Junior IT Auditor
Junior IT Compliance Officer
Admission Requirements
High school-level algebra.
Student also needs to meet one of these requirements: Be currently working in the IT security field or related field (or) be currently enrolled in the IT Information Systems Security Specialist associate degree program (or) receive approval from the program chairperson
Scholarships
READY TO TAKE THE NEXT STEP? 
Use the buttons below to get more information, visit the college or apply now. 
Request Info    Visit Us    Apply Now
QUESTIONS?
STEM Academic & Career Pathway
414-297-6319
stempathway@matc.edu