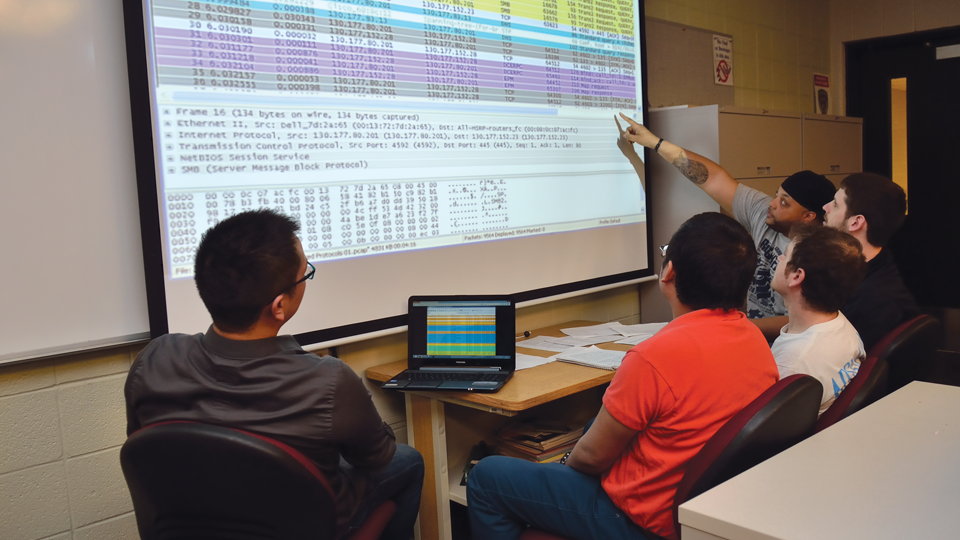 Program Information
Location:

Downtown Milwaukee Campus, Mequon Campus, Oak Creek Campus, West Allis Campus


Pathway:

STEM

Program Code:

10-151-3

Offering:

In-class

Degree Type:

2-Year Degree (Associate)

Start Dates:

August/January
About the IT Information Systems Security Specialist Degree
DESCRIPTION
Prepare for a career in computer network and internet security by learning to develop information security strategies, perform risk analyses, install security software, monitor network traffic and develop an emergency response plan. You will have hands-on coursework in securing MS Windows, Unix/Linux, Cisco, networks, servers and clients, and the enterprise network.
Employment opportunities are growing due to the increased need for secure computer systems.
This program features exploratory courses that count toward a credential. Contact an MATC advisor for information.
Additional program details: This program will prepare you to obtain an entry-level information technology position with possibilities for advancement. You will also be ready to take industry certification exams including Security+, MCSA, MCP, Network+, I-Net+ and CISSP Associate.
---
Related Programs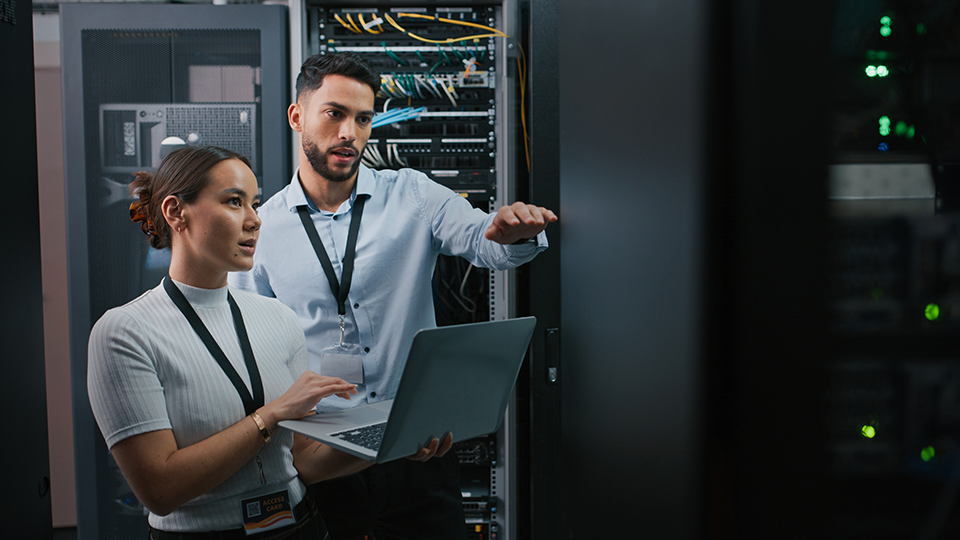 This program prepares you for industry-sought certifications, including CompTIA's A+, Network +, Security+ and Mobility+ Device Administrators (iOS, Android and Windows), Microsoft Certified Professional in Windows Desktop, Microsoft Enterprise Desktop Support Technician (MCITP), Apple OSX Certified Support Professional (ACSP), HDI-SCA, HDI-DST and ITIL Foundation.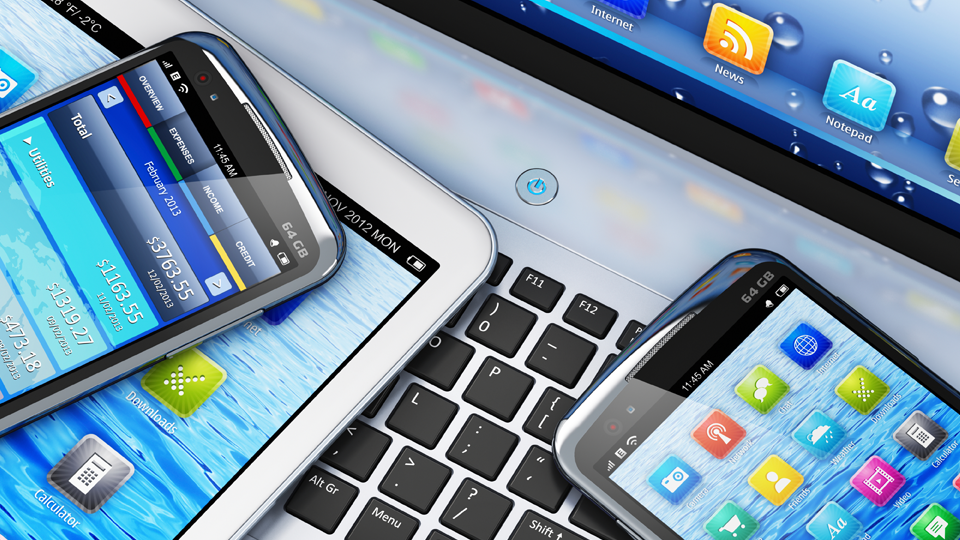 Develop your skills in software development with an emphasis on creating mobile applications. You will learn essential programming skills while developing mobile applications for both iOS and Android platforms.
Detailed Program Information
2020-21 Curriculum
Semester
Course
Course Name
Credits
(1)
ENG-195
Written Communication
(or) ENG-201 English 1 ‡
3
(1)
ITNET-110
Managing Windows Desktop (Client) Operating System
3
(1)
ITNET-131
Introduction to Networks (Cisco 1)
3
(1)
ITSEC-124
Network Security (Security+)
3
(1)
MATH-123
Math With Business Applications ‡
(or) Any 200-level MATH course
3
(2)
ENG-197
Technical Reporting
(or) Any 200-level ENG or SPEECH course
3
(2)
ITNET-112
MS Server Administration 1
3
(2)
ITNET-132
Routing/Switching Essentials (Cisco 2)
3
(2)
ITNET-161
Linux Overview
2
(2)
ITSEC-152
Information Security Risk Management
3
(3)
ELECTIVES
(Three credits needed)
3
(3)
ITNET-111
MS Server Administration 2
3
(3)
ITSEC-136
Unix/Linux Administration and Security
3
(3)
ITSEC-145
Perimeter Security
3
(3)
ITSEC-148
Securing Wireless Devices and Networks
3
(3)
PSYCH-199
Psychology of Human Relations
(or) Any 200-level PSYCH course
3
(4)
ITSEC-122
Web/Application Security
3
(4)
ITSEC-126
Computer Forensics
3
(4)
ITSEC-146
Security Measures and Intrusion Detection
3
(4)
ITSEC-191
Information Security Internship 2 ‡
(or) ITSEC-194 Security Project Implementation
1
(4)
SOCSCI-197
Contemporary American Society
(or) Any 200-level SOCSCI or HIST course
3
TOTAL CREDITS
60
( ) Semester order for full-time students.
‡ Prerequisite required.
Program curriculum requirements are subject to change.
This Associate in Applied Science program will transfer to one or more four-year institutions.
Current MATC students should consult their Academic Program Plan for specific curriculum requirements.
To see course descriptions, class times, locations or to register online:
Students already enrolled in an MATC program can visit Self Service Student Planning.
All others can access this information through INFOnline.
2020-2021 Program Card
View/print the program card: front (jpg) | back (jpg)
Important Dates
Program Outcomes
Identify security strategies
Implement secure infrastructures
Conduct security testing
Analyze security data
Mitigate risk
Develop security documentation
Career Outlook
Employment opportunities for information security specialists are expected to grow dramatically due to tremendous industry and business concern about this type of security.
Possible Careers
Desktop Security Support Specialist
Junior IT Auditor
Junior IT Compliance Officer
Junior Network Engineer/Analyst/Specialist
Junior Security Engineer/Analyst/Specialist
Security Technician
Admission Requirements
One year of high school-level algebra or one semester of college-level algebra
Microsoft Windows or Macintosh operating system skills
Scholarships
QUESTIONS?
STEM Academic & Career Pathway
414-297-6319, stempathway@matc.edu

Downtown Milwaukee Campus, Main Building, Room M312-314
Mequon Campus, Room A108-110
Oak Creek Campus, Room A121
West Allis Campus, Room 103