A Welcome Message From the Dean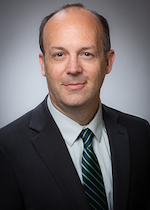 Whether your goal is to earn a technical diploma or associate degree, transfer to a four-year college or start a career, MATC's Creative Arts, Design & Media Pathway will prepare you to showcase your creative talents in the Milwaukee area and beyond. State-of-the-art classrooms, labs and equipment will provide you with hands-on instruction from your first day on campus, so you can develop a portfolio, gain career-related experience, and join a community of artistic professionals.
Mike Sitte, Ph.D. 
Dean, Creative Arts, Design & Media
Academic & Career Pathway 
READY TO TAKE THE NEXT STEP? 
Check out our degree, diploma or certificate programs below, or, if you're ready,  use the buttons below to get more information, visit the college or apply now.  
Request Info    Visit Us    Apply Now
Current Students - Pathway Office Location
Downtown Milwaukee Campus
C-Building, C204
414-297-6004
creativeartspathway@matc.edu
Hours of Operation
Monday through Thursday: 8:00am-6:00pm
Friday: 8:00am-4:00pm  
in-person and virtual (for virtual,expected response time for messages and email: 1 business day (or less)
About the Creative Arts, Design & Media Pathway
The Creative Arts, Design & Media Pathway provides comprehensive education and training in the arts to prepare students for a career or to transfer to four-year colleges and universities. Our mission is to educate students to deliver their talents and skills through coursework that supports exploration and practical application toward creative industry careers that unify our diverse community.
As a student in the Creative Arts, Design & Media Pathway, you will discover your artistic expression through the guidance of our talented faculty of industry professionals. Whether your passion is animation, gaming, visual media, cooking, baking, music, design, photography, or broadcasting, MATC has a program to help you gain the skills you need to begin an exciting career.
Programs
Not Sure What Program is Right for You? 
Meet with a Career Coach  or use the Pathway locator tool.