Program Information
Location:

Downtown Milwaukee Campus


Pathway:

Creative Arts, Design & Media

Program Code:

31-701-2

Offering:

In-class

Degree Type:

Technical Diploma

Start Dates:

August/January
About the TV/Video Studio Production Assistant Diploma
DESCRIPTION
Spotlight your future in the broadcasting industry with the skills attained through this program. You will learn the basics of television and video studio production through courses taught in Milwaukee PBS studios. Areas of study include production, studio lighting, studio camera operation, and general TV engineering principles.
Studios for cable channels, educational facilities and corporate video studios offer employment opportunities.
You can apply your credits toward completing the Television & Video Production associate degree.
---
Related Programs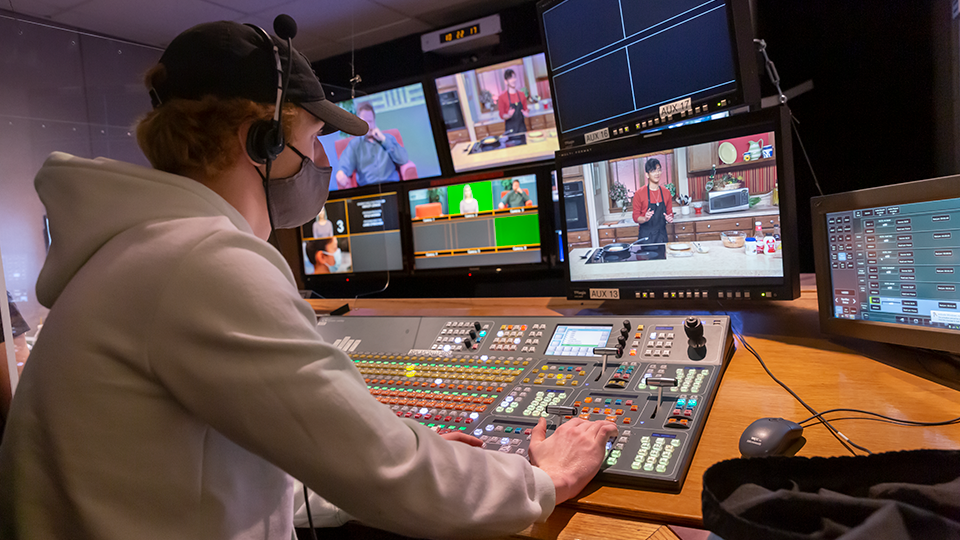 Prepare for a career in the production, operation and programming areas of broadcast television, cable, or corporate and commercial video. You will gain hands-on experience in the high-definition studios of Milwaukee PBS, a leader in HDTV production.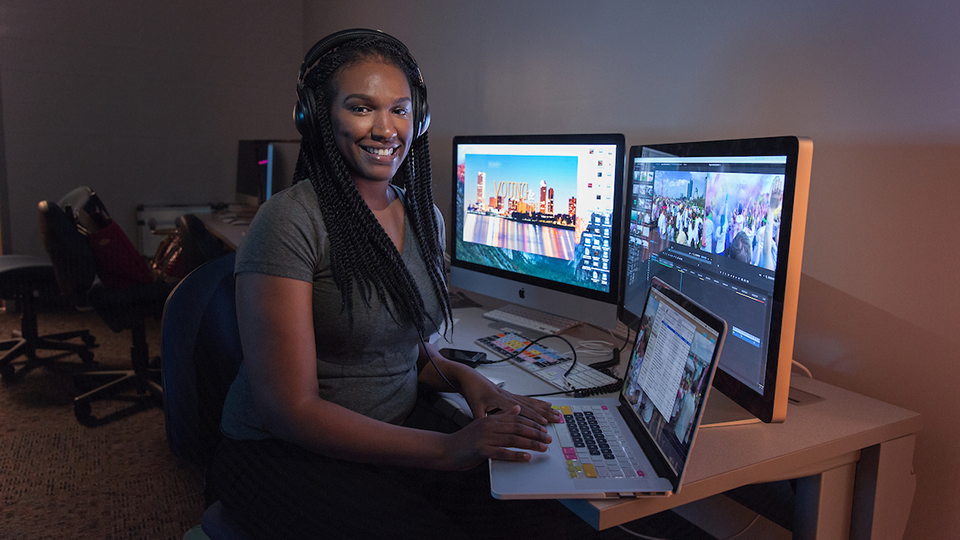 To get ready for cameras and action, you will gain skills in the basics of field-based production, location lighting, high-definition field camera operation, and principles of non-linear editing and content distribution. Courses are taught in the Milwaukee PBS studios for real-world experience. This program prepares students for on-location, video production entry-level positions.
Detailed Program Information
2021-22 Curriculum
Course
Course Name
Credits
ENG-195
Written Communication
(or) ENG-201 English 1 ‡
3
EPROD-150
Introduction to eProduction
3
TV-101
TV/Video Studio Production Techniques ‡
4
TV-104
TV Studio/Field Set Design
2
TV-181
Video in Society
1
EPROD-151
Data Content Management/Implementation
3
MATH-107
College Mathematics ‡ 
(or) Any 200-level MATH course
3
TV-107
Script Writing for Visual Media
3
TV-119
Operational Broadcast Engineering ‡
3
TV-121
TV and Video Production Workshop 1 ‡
3
TV-123
TV and Video Production Co-op 1 ‡
3

TOTAL CREDITS

31
‡ Prerequisite required.
Program curriculum requirements are subject to change.
Current MATC students should consult their Academic Program Plan for specific curriculum requirements.
Search for available classes now (link) to see course descriptions, class times and locations.
Already a student? You can visit Self-Service (link) and choose Student Planning to register for classes.
2021-2022 Program Card
View/print the program card: front (png) | back (png)
Important Dates
Program Outcomes
Apply basic principles of design and storytelling to studio and field productions
Demonstrate proficiency in the use of basic media software, tools, and technology
Assist in production from concept to completion
Communicate creative rationale in formal and informal settings
Apply ethical business practices
 
Career Outlook
Coursework and hands-on experience help prepare you for an entry-level position in a studio environment. Studios for cable, educational or government access channels; smaller-market television stations; educational studios in high school and college facilities; and corporate video studios offer employment opportunities.
Possible Careers
Floor Assistant
Studio Camera Operator
Teleprompter Operator
General Studio Operations
Audio Assistant
Scholarships
READY TO TAKE THE NEXT STEP? 
Use the buttons below to get more information, visit the college or apply now. 
Request Info    Visit Us    Apply Now
QUESTIONS?
Creative Arts, Design & Media Academic & Career Pathway
414-297-6004
creativeartspathway@matc.edu