Program Information
Location:

Downtown Milwaukee Campus


Pathway:

Creative Arts, Design & Media

Program Code:

30-701-1

Offering:

In-class

Degree Type:

Technical Diploma

Start Dates:

August/January
About the Audio Engineer Diploma
Description
Plan now for a sound future. You will learn to work with live sound at concerts, stage and church settings; studio recordings and studio engineering; field recordings; production of beats; and audio for gaming. This program prepares you for entry-level positions in the audio engineering field.
Positions for audio engineers exist in live applications, commercial recording studios and home-recording production suites.
Your credits can be applied toward completing the Audio Production associate degree.
Additional program details: Important to success in this program is the ability to work as part of a team as well as being a self-starter, and to be able to work under stress and meet deadlines.
---
Related Programs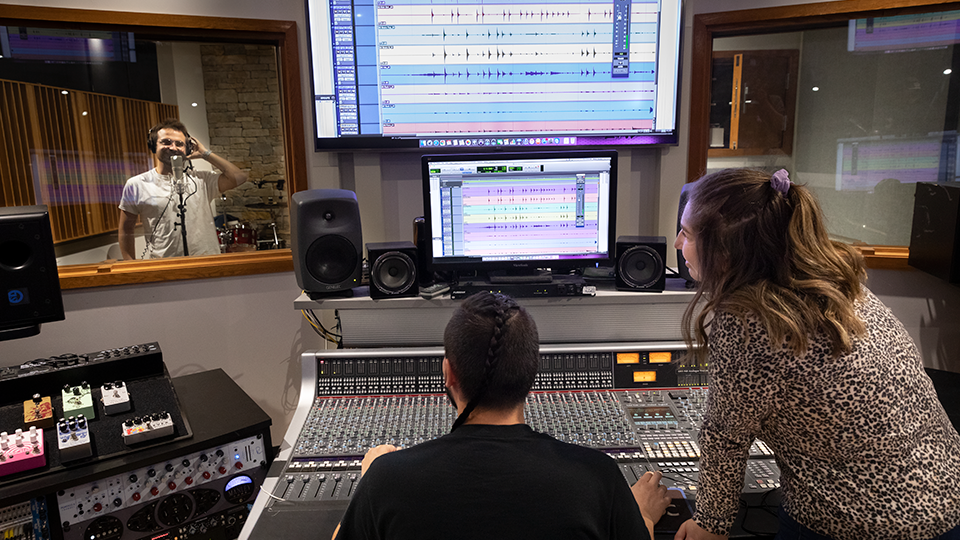 Combining creative and practical aspects of sound and music, this program prepares you to enter the audio engineering field. Coursework covers working with live and recorded sound to provide more employment options.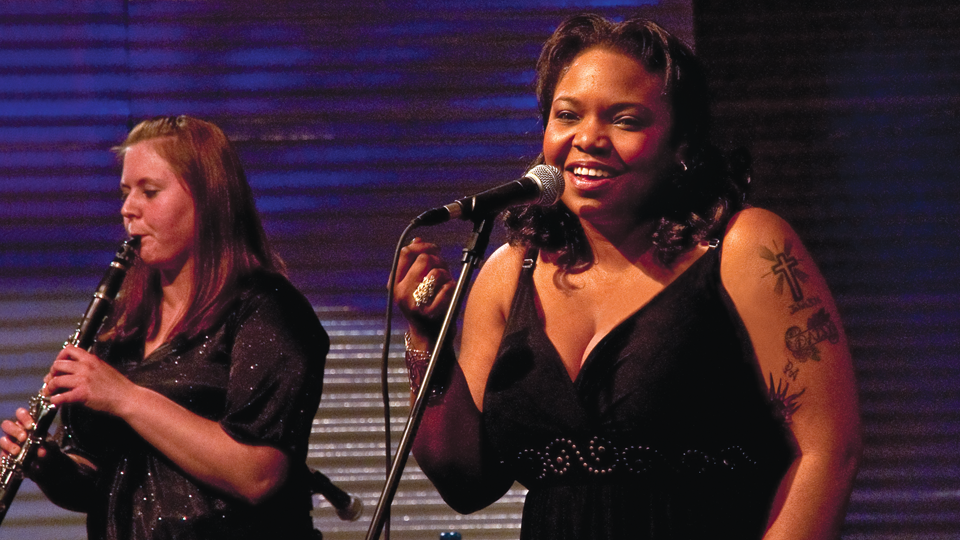 Prepare for a career in music by developing your skills as a well-rounded musician. Areas of study include theory fundamentals such as reading, analysis, composition, ear training and more. Students have opportunities to focus on performance or composition courses.
Detailed Program Information
2020-21 Curriculum
Semester
Course
Course Name
Credits
(1)
AUDIO-100
Introduction to Audio Software
1
(1)
AUDIO-102
Techniques of Sound Recording ‡
3
(1)
AUDIO-117
Sound Reinforcement
3
(1)
ENG-195
Written Communication
(or) ENG-201 English 1 ‡
3
(1)
MUSIC-148
Music Fundamentals 1
2
(1)
MUSIC-189
Voice Lab 1
1
(2)
AUDIO-103
Recording Live Concerts ‡
3
(2)
AUDIO-111
Advanced Audio Software ‡
1
(2)
AUDIO-116
Advanced Techniques of Sound Recording ‡
3
(2)
AUDIO-126
Electronics for Audio Engineers ‡
2
(2)
MUSIC-177
Piano Lab 1
1

TOTAL CREDITS

23
( ) Semester order for full-time students.
‡ Prerequisite required.

Program curriculum requirements are subject to change.
Current MATC students should consult their Academic Program Plan for specific curriculum requirements.
To see course descriptions, class times, locations or to register online:
Students already enrolled in an MATC program can visit Self Service Student Planning.
All others can access this information through INFOnline.
2020-2021 Program Card
View/print the program card: front (jpg) | back (jpg)
Important Dates
Program Outcomes
Apply technical and artistic skills for entry-level employment in the audio production industry

Apply critical listening and post-production mastering skills to final audio mixes

Demonstrate the process of digitally blending multiple sources of audio using a mixing console

Set up and prepare audio equipment for proper sound reinforcement during performances

Utilize post-production mixing skills to mix studio recordings
Career Outlook
Positions for recording engineers exist with commercial recording studios producing final product for recording artists; studios producing audio voice, music and sound effects for commercials and radio programs; studios recording music for publishing companies, movie soundtracks and sound effects tracks; animation; gaming and multimedia. Other opportunities include audio engineers for live music applications.
POSSIBLE CAREERS
Audio Engineer
Live Sound Engineer
Mastering Engineer
Mixing Engineer
Music Tracking Engineer
Admissions Requirements
Demonstration of basic computer skills in the Mac OS
Ability to hear without impairment
Must have the ability to lift, bend, and move equipment
Scholarships
QUESTIONS?
Creative Arts, Design & Media Academic & Career Pathway
414-297-6004, creativeartspathway@matc.edu
Downtown Milwaukee Campus, C Building, Room C210
Mequon Campus, Room A108-110
Oak Creek Campus, Room A121
West Allis Campus, Room 103