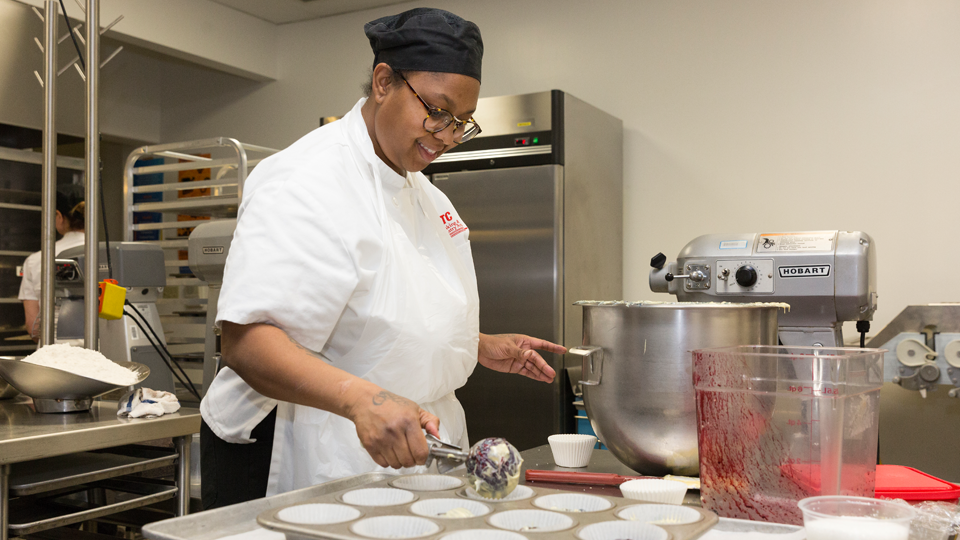 Program Information
Location:

Downtown Milwaukee Campus


Pathway:

Creative Arts, Design & Media

Program Code:

31-314-2

Offering:

In-class

Degree Type:

Technical Diploma

Start Dates:

August/January
About the Baking Production Diploma
Description
Learn to produce and prepare pies, cookies, cakes, breads and other goods in a variety of baking environments, such as in-store and independent bakeries, large commercial bakeries and restaurants.
Graduates typically find employment in retail or commercial bakeries. Employers will expect graduates to safely use equipment, to mix batters and doughs, and to skillfully decorate baked goods.
Your credits can be applied toward completing the Baking and Pastry Arts associate degree.
Additional program details: Bakers typically need to stand for long periods of time and require full use of their arms, hands and fingers. Reading ability and basic math skills are important. Other attributes include a willingness to assume responsibility for quality of work; and the ability to work well with others.
---
Related Programs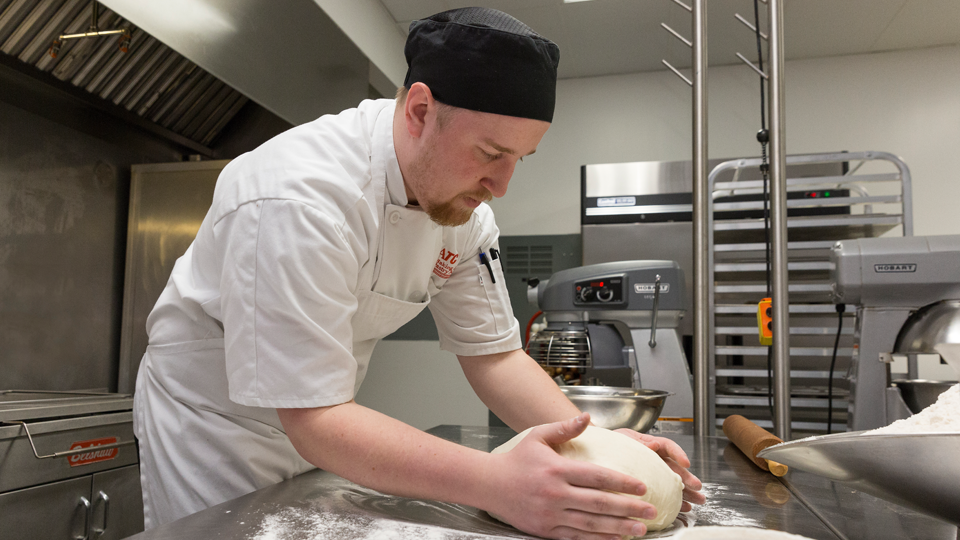 Learn techniques of producing artisan breads, pastries, celebration cakes, confections and showpieces. You will have the opportunity to learn firsthand how to run a successful bakery/café operation from the front and back of the house.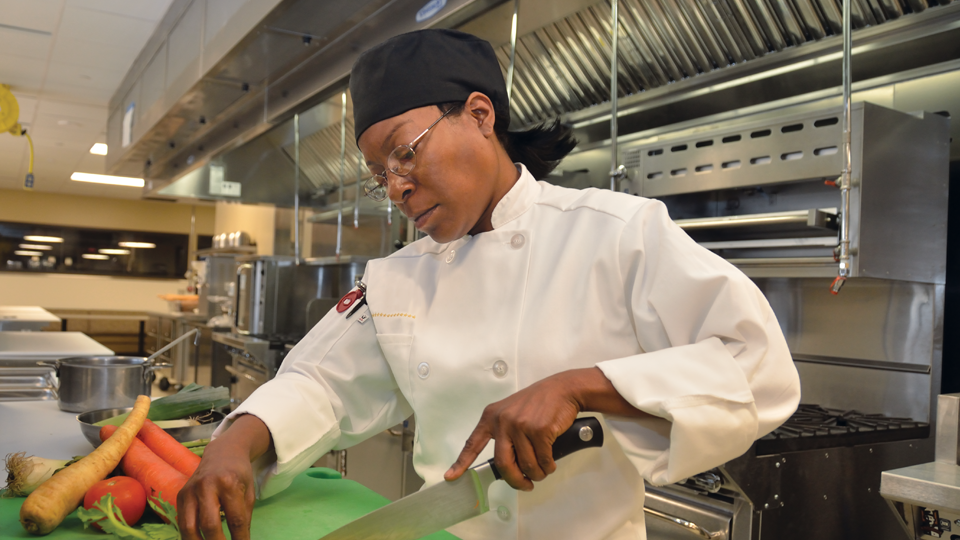 This program fuses the art and science of cooking with an introduction to business management. You will learn how to run a food-service operation by participating in the on-campus Cuisine restaurant, International Foods lunch service, and business and industry kitchens.
Detailed Program Information
2021-22 Curriculum
Course
Course Name
Credits
BAKING-120
Basic Baking Techniques ‡
3
BAKING-122
Baking Principles and Ingredient Functions
3
CULART-117
Nutrition for Culinary Arts
1
CULMGT-112
Food Service Sanitation
2
ENG-195
Written Communication 
(or) ENG-201 English 1 ‡
3
MATH-134
Mathematical Reasoning 
(or) Any 200-level MATH course
3
BAKING-101
Specialty Baking and Pastry Techniques 1 ‡
3
BAKING-125
Artisan Breads ‡
3
BAKING-129
Healthy and Natural Baking ‡
2
BAKING-130
Field Experience in Baking and Pastry Arts ‡
1
CULMGT-105
Culinary Math and Cost Control
3
ENG-196
Oral/Interpersonal Communication
(or) Any 200-level ENG or SPEECH course
3

TOTAL CREDITS

30
‡ Prerequisite required.
Program curriculum requirements are subject to change.
Current MATC students should consult their Academic Program Plan for specific curriculum requirements.
Search for available classes now (link) to see course descriptions, class times and locations.
Already a student? You can visit Self-Service (link) and choose Student Planning to register for classes.
2021-2022 Program Card
View/print the program card: front (png) | back (png)
Important Dates
Program Outcomes
Safe use of hand and power tools in the bakery
Scaling ingredients for accurate portioning
Mixing and handling batters and doughs
Applying icing to baked products
Preparation of fancy breads, dinner rolls, layer cakes, tortes, petit fours and cookies
Converting standard recipes and portion control formulas
Career Outlook
Graduates typically find employment in retail or commercial bakeries. Employers will expect graduates to safely use equipment, mix batters and doughs, and skillfully prepare and decorate baked products.
POSSIBLE CAREERS
Baker
Cake Decorator
Production Baker
Production Pastry Chef/Cook
Admission Requirements
Ability to lift up to 50 pounds, and the purchase of a uniform and pastry tool kit also are required for this program.
Scholarships
READY TO TAKE THE NEXT STEP? 
Use the buttons below to get more information, visit the college or apply now. 
Request Info    Visit Us    Apply Now
QUESTIONS?
Creative Arts, Design & Media Academic & Career Pathway
414-297-6004
creativeartspathway@matc.edu