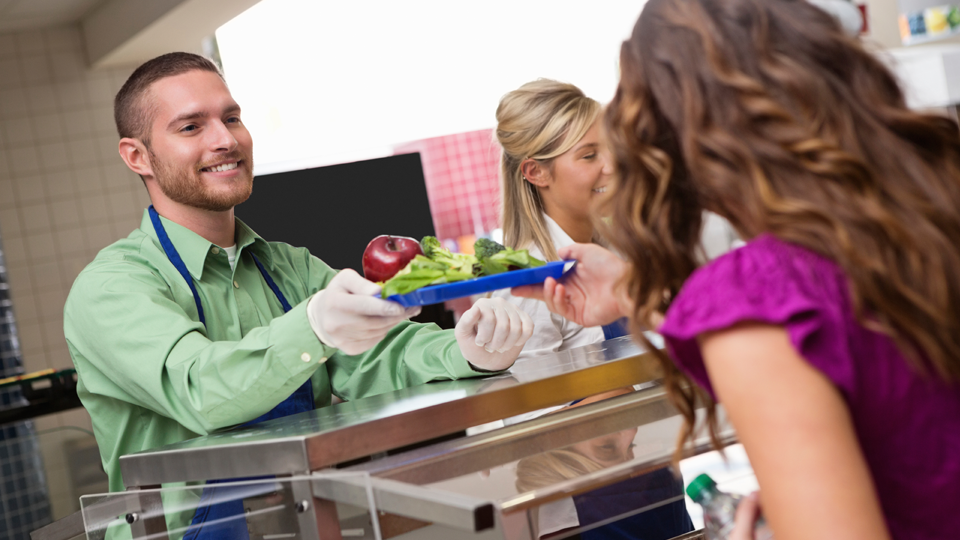 Program Information
Location:

Downtown Milwaukee Campus


Pathway:

Creative Arts, Design & Media

Program Code:

30-316-1

Offering:

In-class

Degree Type:

Technical Diploma

Start Dates:

August/January
About the Food Service Assistant Diploma
Description
Here's your recipe for learning to prepare and cook a variety of foods that require a short preparation time. This one-semester program focuses on developing skills to begin a career in the food service industry.
Graduates will have entry-level skills for taking orders and serving clients, and performing a variety of food preparation duties.
You can apply your credits toward completing the Culinary Assistant technical diploma or Culinary Arts associate degree.
---
Related Programs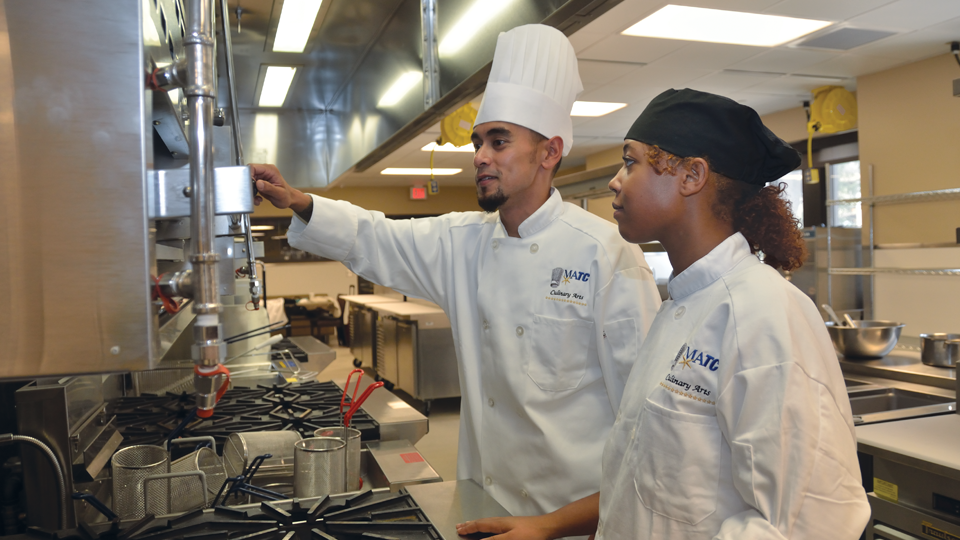 You will learn basic theory and techniques of food production and service through a combination of lecture, demonstration and hands-on experience. The program is designed to prepare students for entry-level employment in the food service industry.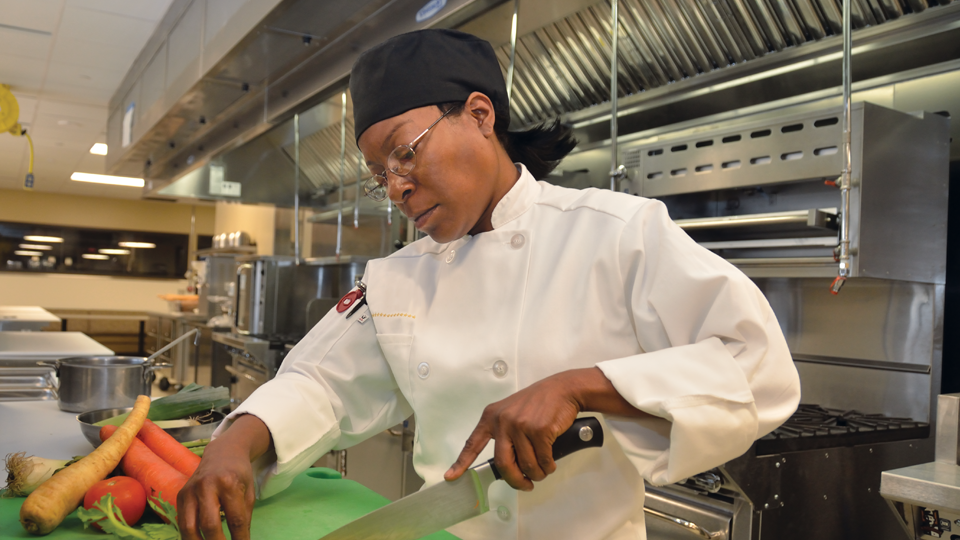 This program fuses the art and science of cooking with an introduction to business management. You will learn how to run a food-service operation by participating in the on-campus Cuisine restaurant, International Foods lunch service, and business and industry kitchens.
Detailed Program Information
2021-22 Curriculum
| Course | Course Name | Credits |
| --- | --- | --- |
| CULART-100 | Introduction to Food Service/Hospitality Industry ‡ | 1 |
| CULART-116 | Mise en Place/Culinary Fundamentals ‡ | 2 |
| CULART-117 | Nutrition for Culinary Arts | 1 |
| CULART-118 | Sustainable Food Communities | 1 |
| CULMGT-112 | Food Service Sanitation | 2 |
| | TOTAL CREDITS | 7 |
‡ Prerequisite required.
Program curriculum requirements are subject to change.
Current MATC students should consult their Academic Program Plan for specific curriculum requirements.
Search for available classes now (link) to see course descriptions, class times and locations.
Already a student? You can visit Self-Service (link) and choose Student Planning to register for classes.
2021-2022 Program Card
View/print the program card: front (png) | back (png)
Important Dates
Program Outcomes
Demonstrate the ability to clean food-preparation areas, cooking surfaces and utensils according to industry standards
Differentiate proper handling of prepared-to-order food compared to food that is kept warm until sold
Assist cooks and kitchen staff with various tasks as needed
Cut, slice or grind meat, poultry and seafood to prepare for cooking
Career Outlook
Graduates gain entry-level skills to be employed as a prep cook, short order cook or fast food cook at restaurants, catering services, hotels, healthcare facilities and schools. On the job, food service assistants may take orders and serve patrons, and also perform a variety of food preparation duties other than cooking.
With experience and completion of the Culinary Assistant technical diploma and Culinary Arts associate degree, opportunities exist for advancement to the positions of sauté cook, banquet cook, catering cook, broiler cook, fry cook and garde manger cook.
POSSIBLE CAREERS
Fast-Food Cook
Prep Cook
Short-Order Cook
Scholarships
READY TO TAKE THE NEXT STEP? 
Use the buttons below to get more information, visit the college or apply now. 
Request Info    Visit Us    Apply Now
QUESTIONS?
Creative Arts, Design & Media Academic & Career Pathway
414-297-6004
creativeartspathway@matc.edu