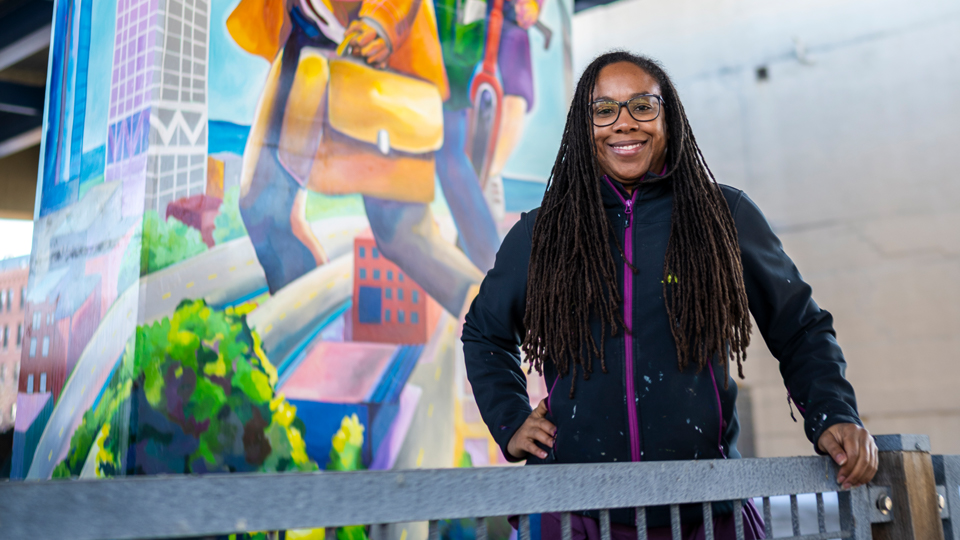 The expansive, compelling murals painted by MATC alumna Tia Richardson throughout Milwaukee will captivate you with their stories.
The communities that commission her art physically participate in the paintings, making these immersive works reflections of the thoughts and emotions expressed by a collective group. As a community mural artist, Richardson's artworks have become a voice to convey various communities' needs, providing healing and emotional uplifting. As a product of these communities, Richardson can resonate with their experiences.
Richardson explained that the substance of the murals comes from three steps: community acknowledgment of their challenges, ways to make them better and imagining a brighter future as a result.
"I'm trying to create a sense of togetherness, community and unity through my images," Richardson said. "The challenges are only the first step. Where do we go from here? We figure out how to move forward by following the next two steps – ways to make them better and imagining a brighter future as a result."
Finding community and purpose
The Milwaukee native remembers drawing at the age of 4 with colored pencils. Now her work is displayed in several prominent locations around the city like the Milwaukee County Courthouse, Sherman Park, churches, schools, and other buildings and roadways.
Over the years, Richardson elevated her skills while simultaneously enrolling at various art schools. In high school, she spent time at Milwaukee Public Schools' Milwaukee High School of the Arts, and in college, she took courses at the Milwaukee Institute of Art and Design.
Richardson describes these learning environments as more traditional, formal structures. "They taught me a lot of fine techniques, and I appreciate being exposed to those types of skills. I also was looking for something more," Richardson said. "I was looking for a sense of community and more cultural connections."
She tried out two four-year universities and then enrolled in MATC's Graphic Design associate degree program, while also working on her craft.
"It turned out landing at MATC gave me just the cross-cultural, social and community experience I was looking for," she said. "How I can help my community and people have always been a part of who I am since a young age. MATC exposed me to the wider community."
"MATC was a launchpad for my career."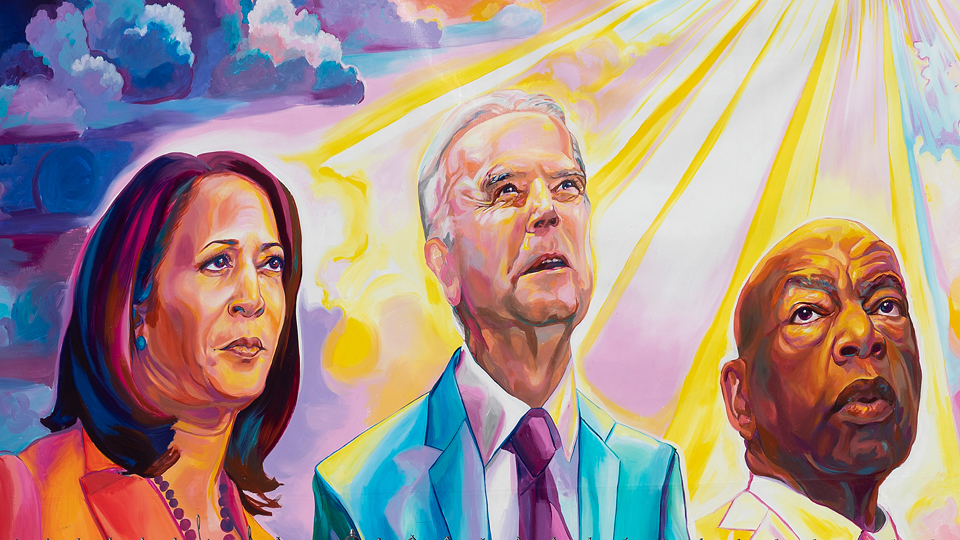 "Pursuing the Vision" banner, 5300 block of North 35th Street, Milwaukee, WI.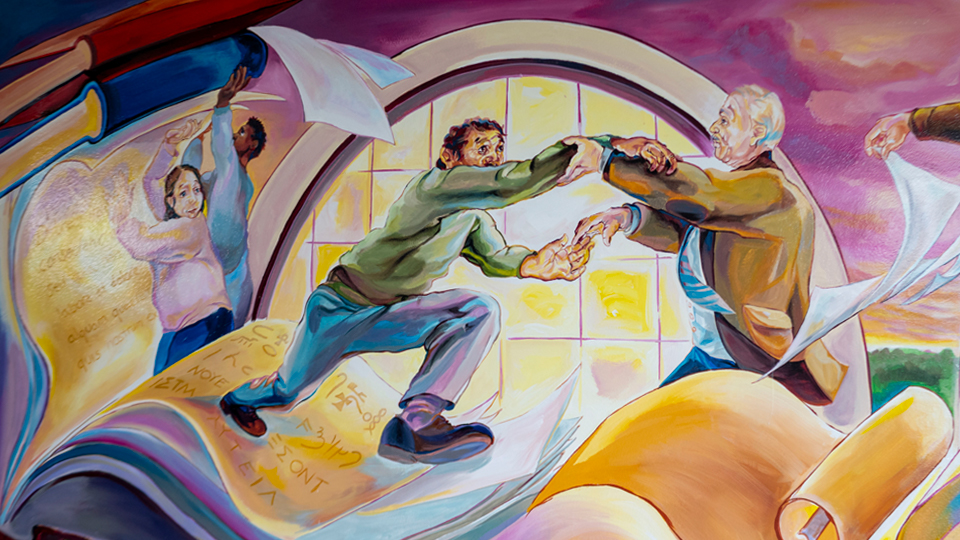 "The Restoration of Compassionate Law" installed in the Milwaukee County Courthouse; Milwaukee County employees participated in the workshop that led to the imagery (part 1)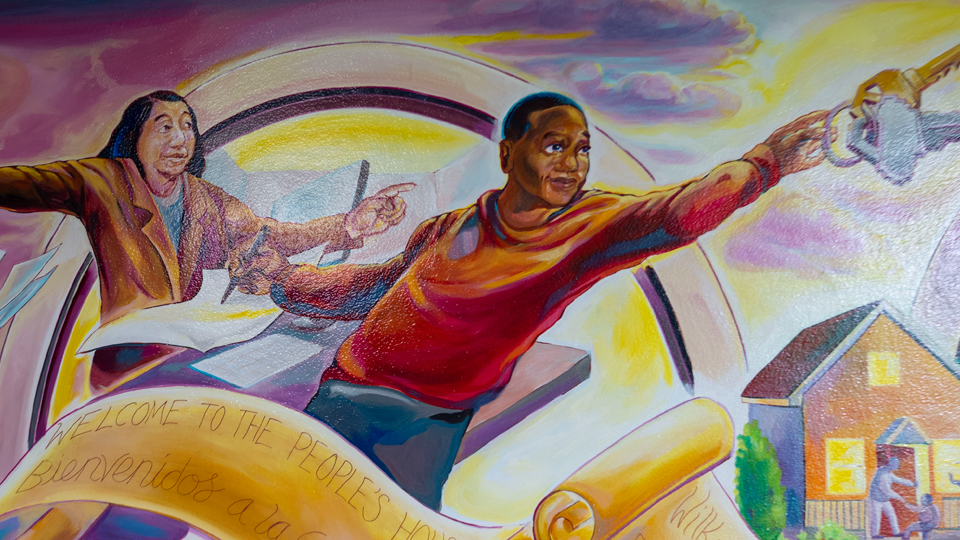 "The Restoration of Compassionate Law" (part 2)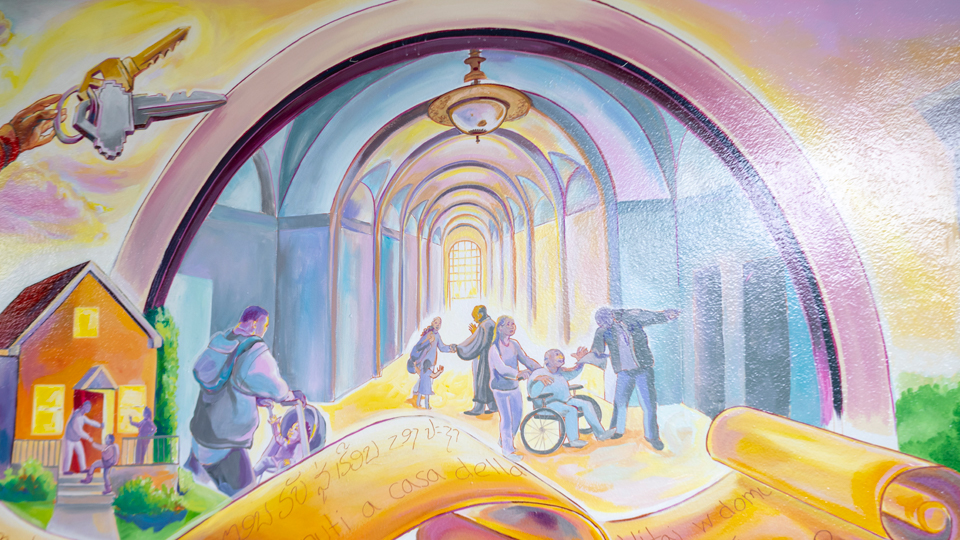 "The Restoration of Compassionate Law" (part 3)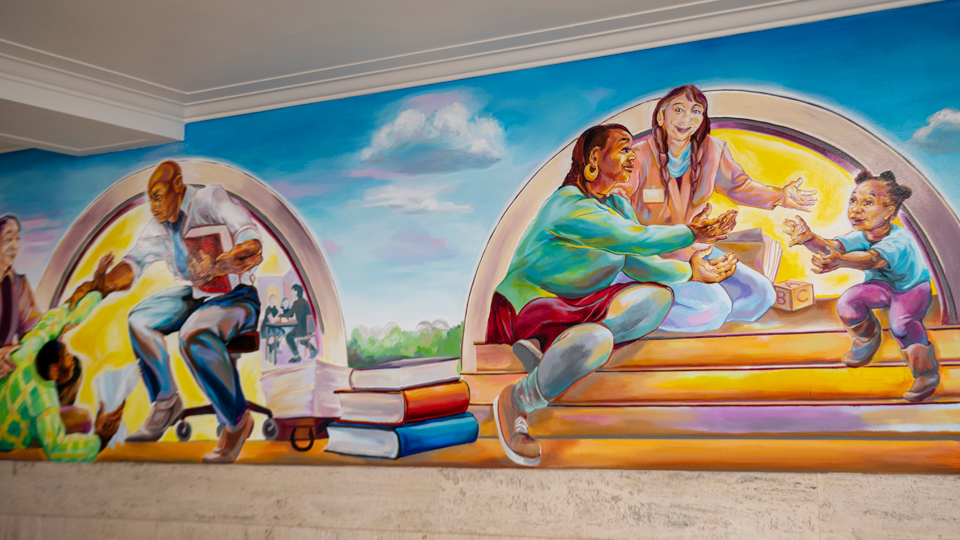 "The Restoration of Compassionate Law" (part 4)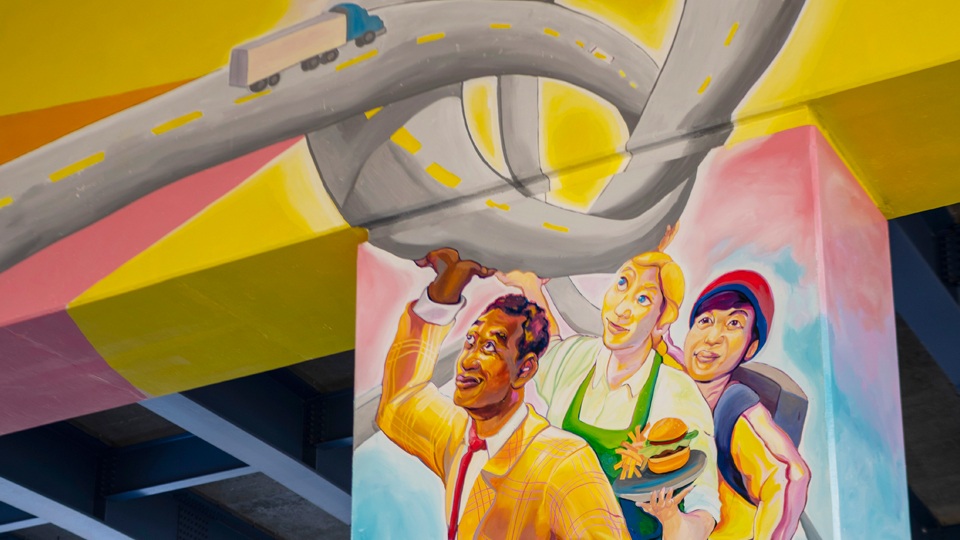 Freeway piers at 400 North Broadway, part of Milwaukee's Brighten the Passage project (part 1)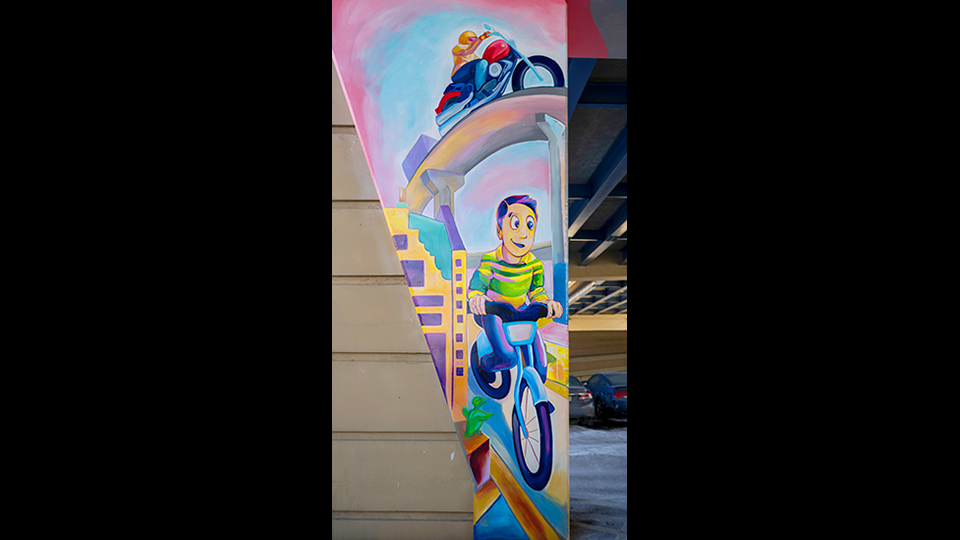 under freeway mural (panel pt 1)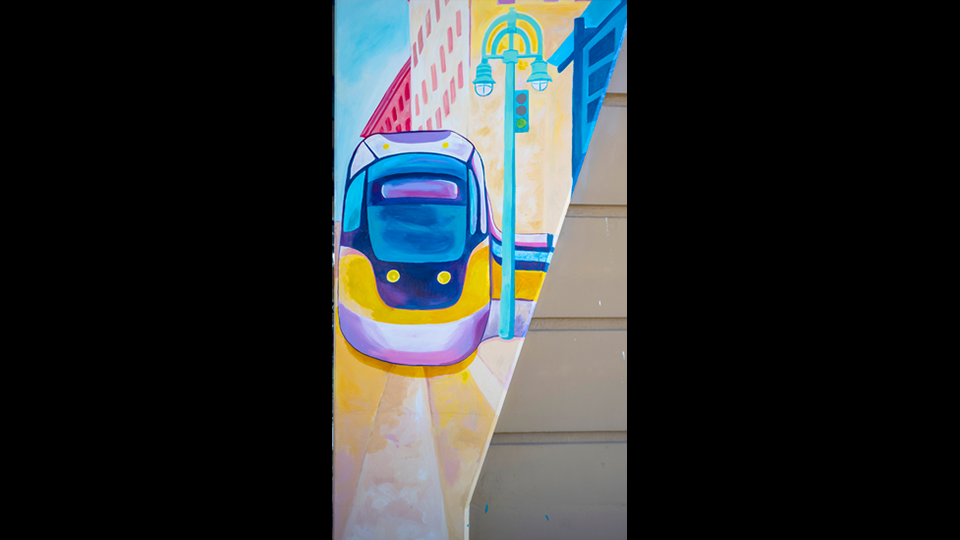 under freeway mural (panel pt 2)
Equity through art
Part of Richardson's process of creating murals is to host community design workshops. It's during these meetings that she hones in on the needs of the community. Social needs and racial and systemic inequities are some of the challenges people have discussed in the workshops to be conveyed in the murals.
"We're all parts connected to a greater whole," she said. "Equity is something that I'm trying to create in these workshops. Equity, to me, is when each part of the system has a chance to share and contribute and participate in that system, so that it can reflect each of its parts better."
Through her art, Richardson continues to bring the community together. She has evolved as an artist, in a career rooted in MATC.
"MATC was a launchpad for my career," Richardson noted. "It's an underappreciated asset and resource in the community. For me, the prestige of a four-year college became less important than what MATC offers — the practical side of life. As a community artist, those real-life experiences are the nuts and bolts to get things done."

Are you an MATC alumnus? Visit matc.edu/foundation/alumni