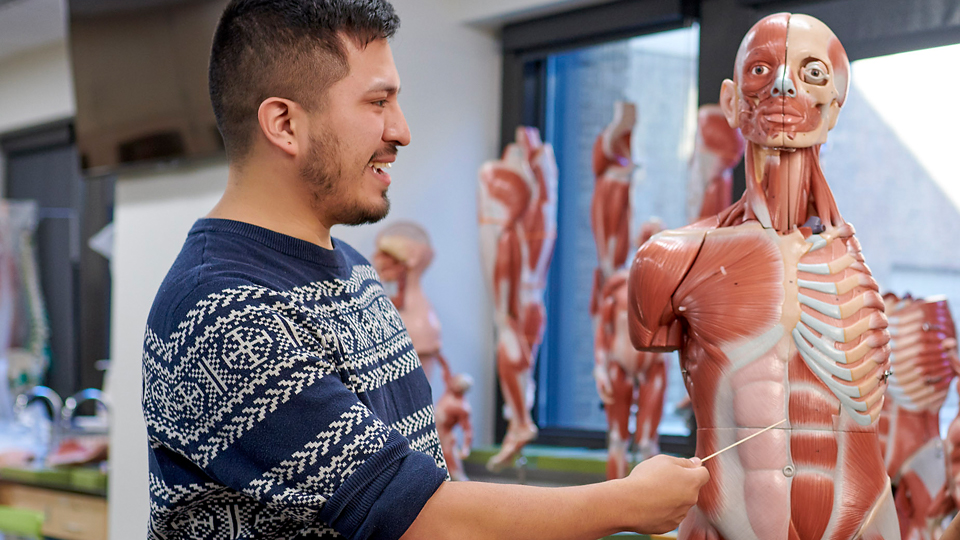 At a time when the healthcare industry is facing unparalleled need for skilled employees, donors are helping MATC healthcare students and recent graduates pay for licensing exams and other costs related to entering their profession.
Licensure fees can be as much as $1,490.
Through the generosity of the United Health Foundation and other donors, the MATC Foundation established the new Healthcare Heroes Fund to assist graduates ready to enter the workforce in nursing and other front-line healthcare careers.
A graduation gift
MATC provides instruction for more than 25 healthcare-related programs. In over 60% of those programs, students must pay for an exam before obtaining their license and starting their careers.
When a student is selected as a Healthcare Heroes Fund recipient, the process is simple; the MATC Foundation disburses the funds through a scholarship. To date, over $102,595 of scholarship funds have been given to students in need.
"I was elated to receive the funds."
The Healthcare Heroes Fund not only relieves the burden of the high price tag of entry into professional practice, it also allows students to focus on their education without the stress of worrying about looming exams and licensing fees incurred immediately at the time of graduation.
"The process was so easy," said Abimbola Jegede, a nursing student at MATC. "I was paying out of pocket for my exams. The funds I received came very quickly and helped me out tremendously."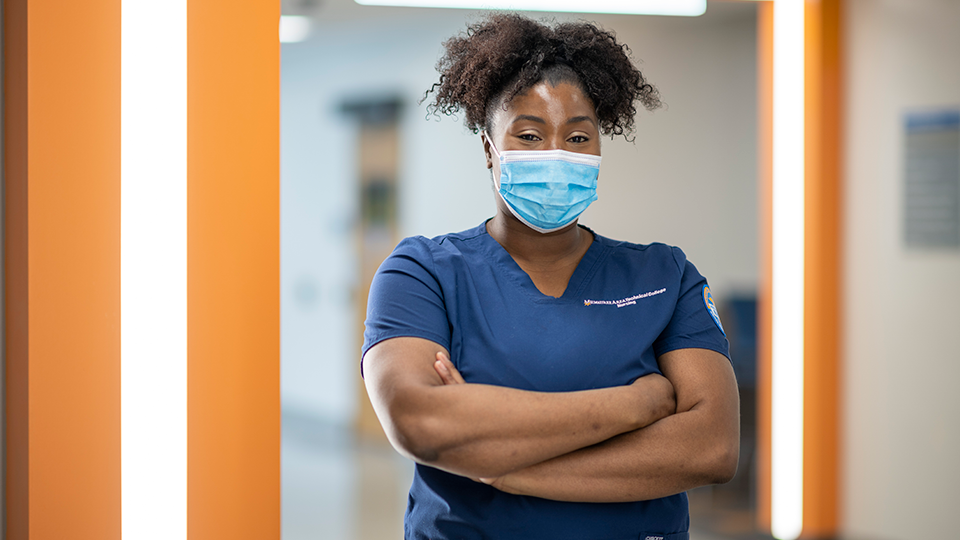 As a first-year nursing student, Jegede was eligible to take the licensure exam for practical nurses, which has given her an advantage as she progresses toward her Registered Nursing degree. She is grateful to help patients and strengthen her skills through the work experiences that are now possible as a licensed practical nurse.
Second-year Healthcare Pathway student Larry Calderón also benefited from a scholarship from the Healthcare Heroes Fund.
"I was elated to receive the funds," Calderón said. "There was a lot of stress that was taken away from me. I'm still working while in school, and the funds helped me compensate for the time I was putting into the classroom. It was a huge pressure release."

To donate to MATC's Healthcare Heroes Fund, contact Development Director Monika Walloch at wallocms@matc.edu or visit matc.edu/donate