A Welcome Message From the Dean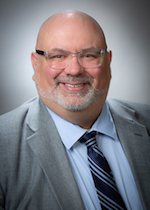 The Healthcare Pathway offers cutting-edge programs to prepare you, as a 21st century healthcare provider, with the necessary leadership skills to strengthen and build the health and well-being of our community. We are proud to work with leading healthcare organizations to offer innovative clinical and cultural-immersion experiences for our students. MATC's exceptional faculty "grow" our students to challenge the status quo and provide compassionate care as they build bridges for the people they serve. The college is proud to offer healthcare scholarships for students in need of financial assistance. We offer a state-of-the-art dental clinic, simulation labs and food science kitchen, and many other impressive spaces where you will grow both personally and professionally. We look forward to seeing you — on campus or virtually — soon!
Eric Gass, Ph.D.
Dean, Healthcare
Academic & Career Pathway
READY TO TAKE THE NEXT STEP? 
Check out our degree, diploma or certificate programs below, or, if you're ready, use the buttons below to get more information, visit the college or apply now. Scholarships are a great way to help pay for college and are one of many ways that you can fund your education.
Request Info    Visit Us    Apply Now
Current Students - Pathway Office Locations
Mequon Campus
A108-Main Building
262-238-2281
healthpathway@matc.edu
Hub Office Location
Downtown Milwaukee Campus
H116 - H-Building
414-297-6263
healthpathway@matc.edu 
Virtual/video: Zoom

About the Healthcare Pathway
Healthcare education is continually changing as healthcare technologies advance. MATC's faculty and staff are attuned to these changes and work to prepare students to meet the needs of our community. Our exceptional faculty are skilled clinicians and well- versed in current, contemporary healthcare practices as they prepare our students for a future in healthcare. We offer certificates, technical diplomas and associate degrees in more than 27 health-related areas. MATC's partnerships with four-year colleges and universities allow for a seamless transfer to earn a bachelor's degree. Whether your passion is respiratory therapy, surgical technology, cardiovascular technology, anesthesia technology, physical or occupational therapy, dietetic technology or nursing, MATC has a program to help you gain the skills needed to begin a rewarding career in healthcare!
For information about programs that follow a petition process, visit Petitioning Information. 
Programs
Not Sure What Program is Right for You? 
Meet with a Career Coach  or use the Pathway locator tool.