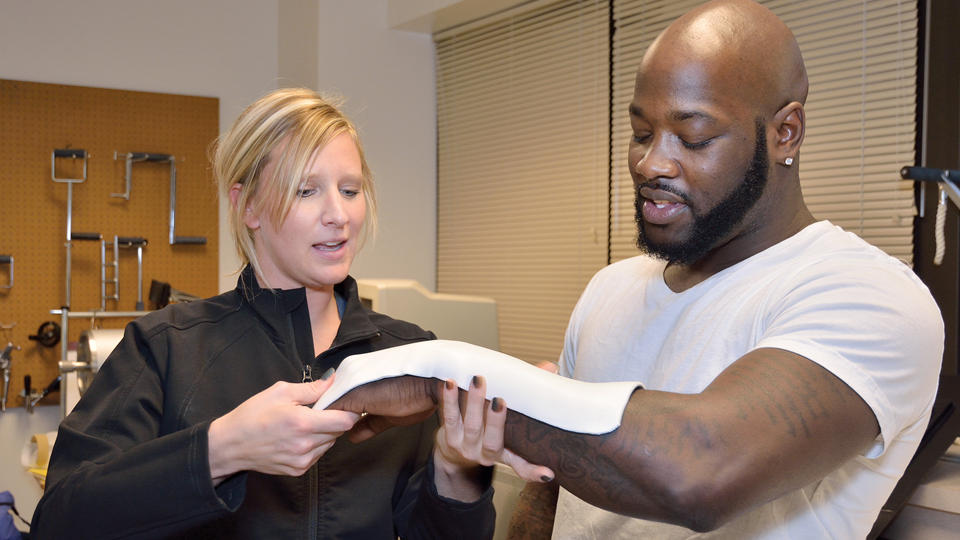 Program Information
Location:

Downtown Milwaukee Campus


Pathway:

Healthcare

Program Code:

10-514-1

Offering:

In-class

Degree Type:

2-Year Degree (Associate)

Start Dates:

August
About the Occupational Therapy Assistant Degree
Description
Use activities to help clients overcome difficulties with daily living, leisure and/or work skills, providing these services under the supervision of an occupational therapist. This program prepares you to become a Certified Occupational Therapy Assistant (COTA).
Job outlook is good and placement is usually in hospitals, rehabilitation centers, geriatric centers, schools, homes and community-based settings.
This program features exploratory courses that count toward a credential. Contact an MATC advisor for information.
Additional program details: Graduates will be eligible to take the National Certification Examination for Occupational Therapy Assistant. In the traditional setting, the COTA provides services under the supervision of an occupational therapist using goal-directed activities to prevent, lessen or overcome difficulty in attaining, maintaining or developing occupations: daily living skills, play, leisure and/or work skills.
A healthcare provider Cardiopulmonary Resuscitation (CPR) certificate is a prerequisite for entry into the fourth clinical course. Note that this program must be completed within four years.
---
Related Programs
Work with physical therapy patients in a hospital, rehabilitation center, school, clinic or other healthcare setting. Under the supervision of a physical therapist, duties include implementing treatment programs, teaching patients to perform exercises and daily living activities, and reporting the patient's progress.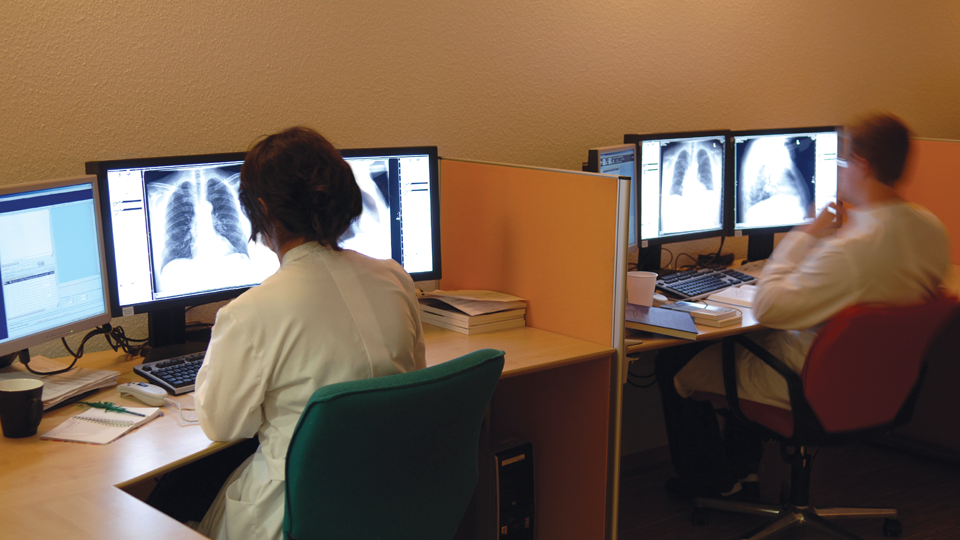 Enhance patient care by evaluating and treating people with lung and heart disease. Respiratory therapists' duties include administering treatments, recommending therapeutic interventions and operating life support systems. Graduates are qualified to sit for the National Board for Respiratory Care (NBRC) examinations.
Detailed Program Information
2021-22 Curriculum
Course
Course Name
Credits
BIOSCI-177
General Anatomy and Physiology ‡
(or) BIOSCI-201 Anatomy and Physiology 1 ‡
and BIOSCI-202 Anatomy and Physiology 2 ‡
4
 ENG-195
Written Communication
(or) ENG-201 English 1 ‡
3
OTASST-171
Introduction to Occupational Therapy ‡
3
OTASST-172
Medical and Psychosocial Conditions ‡ #
3
OTASST-173
Activity Analysis and Application ‡
2
PSYCH-188
Developmental Psychology
(or) PSYCH-238 Lifespan Psychology
3
PSYCH-199
Psychology of Human Relations
(or) PSYCH-231 Introductory Psychology
3
SOCSCI-172
Introduction to Diversity Studies
(or) Any 200-level HIST or SOCSCI course
3
ENG-197
Technical Reporting
(or) Any 200-level ENG or SPEECH course
3
OTASST-174
OT Performance Skills ‡
4
OTASST-176
OT Theory and Practice ‡
3
OTASST-178
Geriatric Practice ‡
3
OTASST-179
Community Practice ‡
2
OTASST-175
Psychosocial Practice ‡
3
OTASST-184
OTA Fieldwork ‡
2
OTASST-189
OT Physical Rehabilitation Practice ‡
4
OTASST-190
OT Pediatric Practice ‡
4
OTASST-185
OT Practice and Management ‡ #
2
OTASST-186
OTA Fieldwork 2A ‡

*

5
OTASST-187
OTA Fieldwork 2B ‡

*

5

TOTAL CREDITS

64
# OTASST-172 and OTASST-185 are online courses.
* OTASST-186 and OTASST-187 must be completed within 18 months following academic coursework. OTA program must be completed within four years.
‡ Prerequisite required.
Program curriculum requirements are subject to change.
This Associate in Applied Science program will transfer to one or more four-year institutions.
Current MATC students should consult their Academic Program Plan for specific curriculum requirements.
Search for available classes now (link) to see course descriptions, class times and locations.
Already a student? You can visit Self-Service (link) and choose Student Planning to register for classes.
Important Dates
Fall start: Petition window is February (only one time a year)
Deadlines and important dates can be found on:
Cost & Aid Deadlines

Also, you can find dates and deadlines on the MATC Calendar
Program Outcomes
Practice within the distinct role and responsibility of the occupational therapy assistant
Serve a diverse population in a variety of systems that are consistent with entry level practice
Apply occupational therapy principles and intervention tools to achieve expected outcomes
Demonstrate professional behaviors, ethical standards, values, and attitudes of the occupational therapy profession
Advocate for the profession, services, and consumers
Career Outlook
Opportunities can be found in hospitals, rehabilitation centers, geriatric centers, schools and homes. Employment includes working with persons experiencing developmental disabilities, mental illness, physical disabilities and the results of aging. For additional career information, visit www.promoteot.org
Possible Careers
Certified Occupational Therapy Assistant (COTA)
Occupational Therapy Assistant (OTA)
Activities Specialist/Activities Director
Admission Requirements
This program admits students through a petition selection process. 
Learn more about the petition process
The following are required for admission:
HP-A2 pre qualifying exam
B- or higher in the following courses: 

BIOSCI-177* or BIOSCI-201* and 202*

Fall start: Petition window is February (only one time a year)
Scholarships
Accreditation
This program is accredited by the Accreditation Council for Occupational Therapy Education (ACOTE) of the American Occupational Therapy Association (AOTA), aota.org/Education-Careers/Accreditation.aspx, located at 6116 Executive Boulevard, Suite 200, North Bethesda, MD 20852-4929. ACOTE's telephone number, C/O AOTA is 301-652-6611; web address is www.acoteonline.org.
NBCOT Certification - Graduates of the program will be eligible to sit for the National Certification examination for the Occupational Therapy Assistant, administered by the National Board for Certification in Occupational Therapy (NBCOT®). After successful completion of this exam, the graduate will be a Certified Occupational Therapy Assistant (COTA®). In addition, all states require licensure to practice; however, state licenses are usually based on the results of the NBCOT certification examination. A Felony conviction may affect a graduate's ability to sit for the NBCOT certification examination or attain state licensure.
State Licensure - To practice as an OTA, a graduate must apply for licensure in the state of Wisconsin. An applicant for state licensure may be required to complete an oral examination if the applicant has received inpatient or outpatient care for drug or alcohol abuse, or mental illness, or has been convicted of a crime that substantially relates to the practice of occupational therapy.
Program Data Results
The National Board for Certification in Occupational Therapy (NBCOT) program data results page can be found at https://www.nbcot.org/en/Educators/Home#SchoolPerformance
OTA Program Outcomes - Graduation Rate (pdf)
READY TO TAKE THE NEXT STEP? 
Use the buttons below to get more information, visit the college or apply now. 
Request Info    Visit Us    Apply Now
QUESTIONS?
Healthcare Academic & Career Pathway
414-297-6263, 262-238-2281, healthpathway@matc.edu
Downtown Milwaukee Campus, H Building, Room H116
Mequon Campus, Room A108
Oak Creek Campus, Room A121
West Allis Campus, Room 103