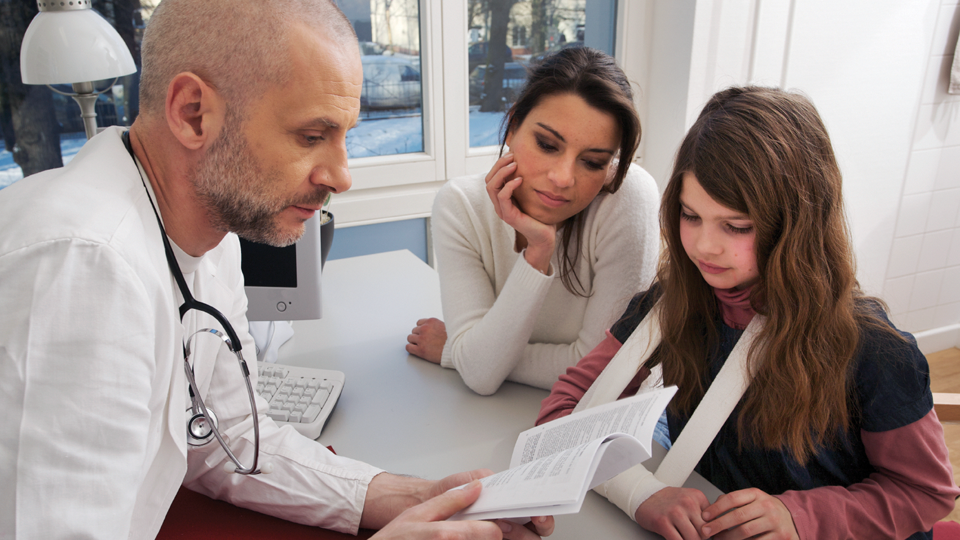 Program Information
Location:

Downtown Milwaukee Campus


Pathway:

Healthcare

Program Code:

31-538-1

Offering:

In-class

Degree Type:

Technical Diploma, Bilingual

Start Dates:

August
About the Medical Interpreter Diploma
Description
Interpreters form a vital link in providing better healthcare. This program prepares you for employment to facilitate communication between patients with limited English proficiency and medical personnel.
The increasing demand for professional medical interpreters can be attributed to the need to provide quality care through effective communication and federal laws requiring language assistive services.
---
Related Programs
Enter the healthcare field in a non-direct patient care role. This program prepares you for responsibilities such as order transcription, clerical support functions and customer service interactions. Technical courses are offered via flexible hybrid (in-class/online) instructional format.
This two-semester program emphasizes the technical skills and knowledge needed to work in physician offices, clinics, hospitals and other community-based healthcare settings. The duties of a Medical Assistant will include performing various clinical, laboratory and administrative procedures.
Detailed Program Information
2020-21 Curriculum
Semester
Course
Course Name
Credits
(1)
MEDINT-102
Spanish Regionalisms and English Variants
3
(1)
MEDINT-103
Introduction to Medical Interpretation ‡
3
(1)
MEDINT-104
Applied Medical Interpretation 1
3
(1)
MEDINT-107
Bilingual Medical Terminology
5
(1)
MEDINT-112
Dual Language Enhancement for Healthcare Providers ‡
3
(2)
MEDINT-101
Cultural Awareness
3
(2)
MEDINT-106
Introduction to Medical Translation
3
(2)
MEDINT-108
Ethics and Standards for Medical Interpreters
3
(2)
MEDINT-110
Applied Medical Interpretation 2 ‡
3
(2)
 MEDINT-111
Applied Medical Interpretation 3 ‡
3
(2)
PSYCH-199
Psychology of Human Relations
(or) Any 200-level PSYCH course
3

TOTAL CREDITS

35
( ) Semester order for full-time students.
‡ Prerequisite required.
All credits in this technical diploma must be earned at MATC with a 2.0 GPA or higher.
Program curriculum requirements are subject to change.
Current MATC students should consult their Academic Program Plan for specific curriculum requirements.
To see course descriptions, class times, locations or to register online:
Students already enrolled in an MATC program can visit Self Service Student Planning.
All others can access this information through INFOnline.
2020-2021 Program Card
View/print the program card:
English: front (jpg) | back (jpg)
Español: frente (jpg) | dorso (jpg)
Important Dates
Fall Start: Petition for program in March (only one time a year)
Deadlines and important dates can be found on:
Cost & Aid Deadlines

Also, you can find dates and deadlines on the MATC Calendar
Program Outcomes
Interpret bilaterally into English or Spanish in real time
Render oral sight translations from English and Spanish texts
Translate English and Spanish documents into target language
Career Outlook
This program prepares you to provide interpretation services for patients with limited English proficiency and families whose primary language is Spanish. The increasing need for professionals within this growing field is due to our changing demographics, the need to provide quality of care through effective communication, the demands of cost efficiency, patient satisfaction and federal laws requiring language assistive services.

For additional career information, visit imiaweb.org or www.ncihc.org.
Possible Careers
Medical Interpreter
Medical Translator
Bilingual Healthcare Finance Counselor
Bilingual Special Care Assistant
Bilingual Patient Navigator
Bilingual Patient Representative
Bilingual Patient Registrar

This program is being developed as a Career Pathway. Contact an MATC advisor for information.
Admission Requirements
This program admits students through a petition selection process. 
Learn more about the petition process
The following are required for admission:
Minimum cumulative grade point average required is 2.0

Successfully complete an oral and written English/Spanish assessment. 

Please contact Program Chair, Rodney Ramos, ramosre@matc.edu

directly to set up a time to take the assessment.

Fall Start: Petition for program in March
Scholarships
QUESTIONS?
Healthcare Academic & Career Pathway
262-238-2281, healthpathway@matc.edu
Downtown Milwaukee Campus, H Building, Room H116
Mequon Campus, Room A108-110
Oak Creek Campus, Room A121
West Allis Campus, Room 103