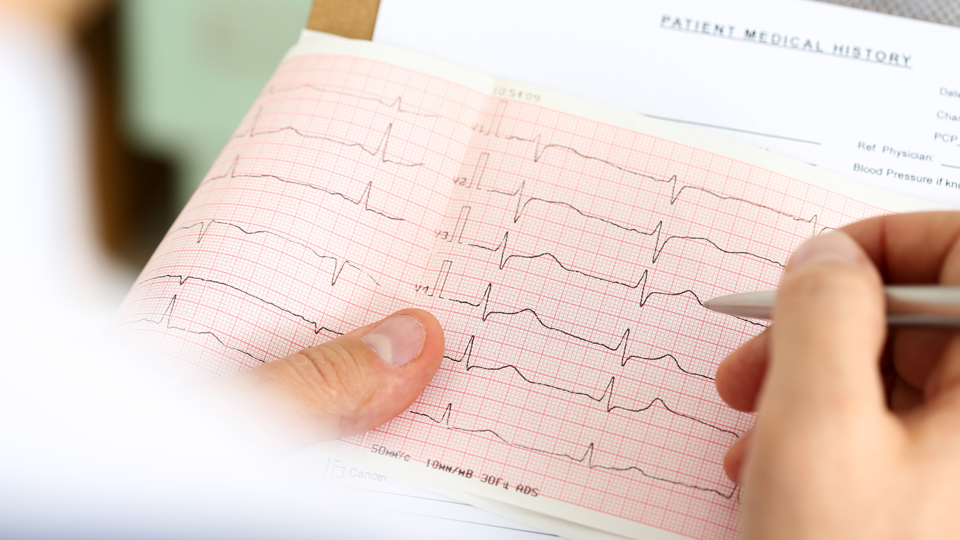 Program Information
Location:

Downtown Milwaukee Campus


Pathway:

Healthcare

Program Code:

N/A

Offering:

In-class

Degree Type:

Certificate

Start Dates:

January
About the EKG Technician Certificate
Description
Learn the anatomy, physiology and pathology of the heart, and develop the skills needed to complete and interpret electrocardiograms (EKGs). This program prepares you to take the Certified Cardiographics Technician examination, leading to a Certified Cardiographics Technician (CCT) credential as administered by Cardiac Credentialing International (CCI).
You can apply your credits toward completing the Cardiovascular Technology – Echocardiography associate degree or Cardiovascular Technology – Invasive associate degree.
---
Learn to perform echocardiograms, a widely used diagnostic test for heart disease. Echocardiography technologists perform the tests in hospitals and outpatient facilities, utilizing ultrasound equipment to gather data about the cardiac chambers, valves and vessels leading to and from the heart. Completing this program fulfills prerequisites to take the Registered Cardiac Sonographer (CCI) or Registered Diagnostic Cardiac Sonographer (ARDMS) exam.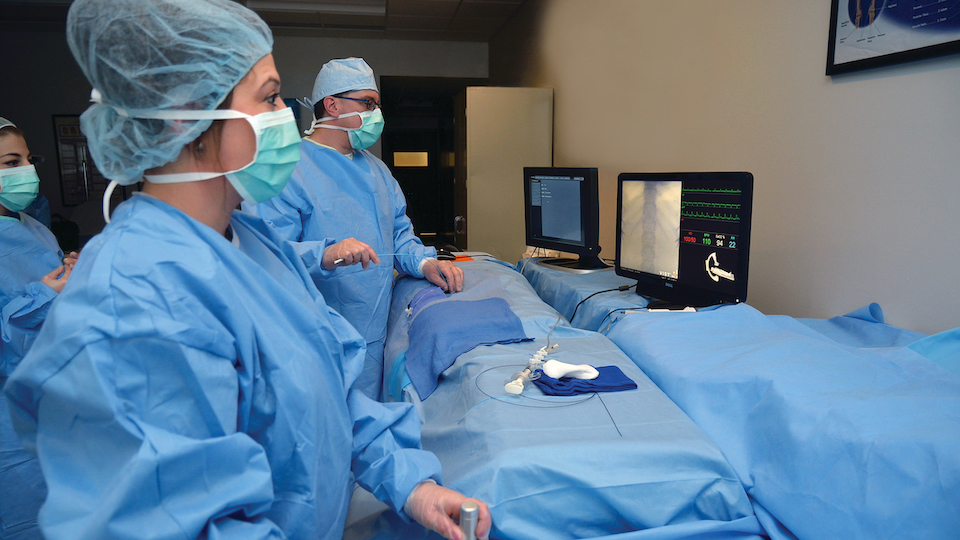 Prepare for a rewarding career as a cardiac catheterization technologist, assisting cardiologists in cardiac catheterization labs with the care of heart patients and performing diagnostic and interventional procedures related to stent placements, pacemaker implants, and other heart or blood vessel conditions. Completing this program fulfills prerequisites to take the Registered Cardiovascular Invasive Specialist (RCIS) exam given by Cardiac Credentialing International (CCI).
Detailed Program Information
2020-21 Curriculum
Semester
Course
Course Name
Credits
(1)
CVTECH-102
Introduction to CVT ‡
2
(1)
CVTECH-110
EKG Analysis ‡
2
(1)
CVTECH-115
Essentials of Cardiac Care 1 ‡
4
(1)
NATSCI-197
Microbiology 

*

4

TOTAL CREDITS

12
( ) Semester order for full-time students.
‡ Prerequisite required.
* Cardiovascular Technology/EKG Technician students are not required to take NATSCI-177/179 or 201/202 as prerequisites to NATSCI-197; go to Selfservice.matc.edu and submit a waiver indicating you are a CVT/EKG Technician student.
Program curriculum requirements are subject to change.
Some certificates can be earned while completing associate degrees and/or technical diplomas that are eligible for financial aid. Certificate programs alone are not eligible for financial aid; contact MATC for details.
All credits in certificate programs must be earned at MATC with a 2.0 cumulative GPA or higher. Upon completion of the certificate's requirements, the student's transcript is notated with the credential earned.
Current MATC students should consult their Academic Program Plan for specific curriculum requirements.
 
To see course descriptions, class times, locations or to register online:
Students already enrolled in an MATC program can visit Self Service Student Planning.
All others can access this information through INFOnline.
2020-2021 Program Card
View/print the program card: front (jpg) | back (jpg)
Important Dates
Career Outlook
Employment opportunities include working with patients undergoing EKGs in hospitals, clinics and physicians' offices.
POSSIBLE CAREER
EKG Technician
Admission Requirements
This program admits students through a petition selection process.
Learn more about the petition process
Also required for admission:
One year of high school-level biology, chemistry and algebra (grade C or higher)
Scholarships
QUESTIONS?
Healthcare Academic & Career Pathway
262-238-2281, healthpathway@matc.edu
Downtown Milwaukee Campus, H Building, Room H116
Mequon Campus, Room A108-110
Oak Creek Campus, Room A121
West Allis Campus, Room 103