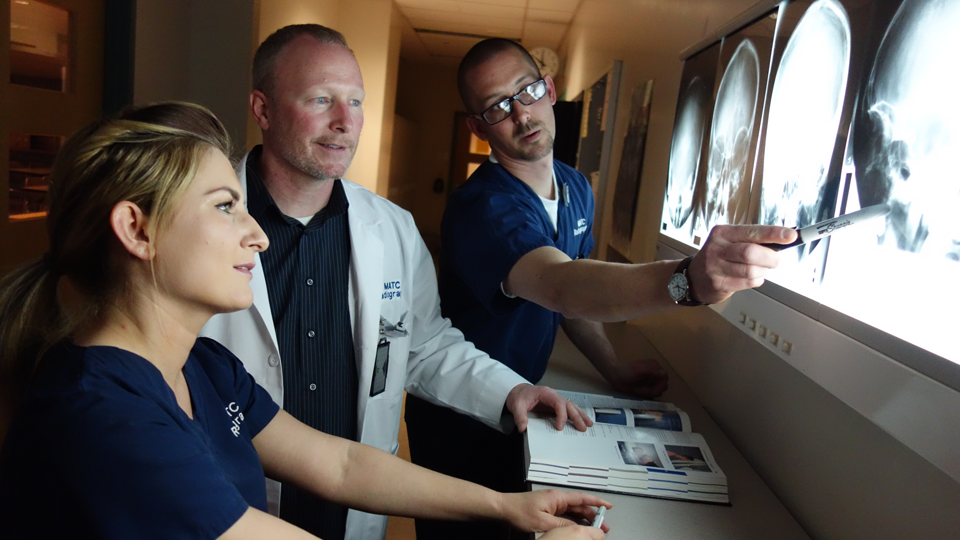 Program Information
Location:

Downtown Milwaukee Campus


Pathway:

Healthcare

Program Code:

10-526-1

Offering:

In-class

Degree Type:

2-Year Degree (Associate)

Start Dates:

August
About the Radiography Degree
Description
Become part of the healthcare team as a radiographer working in medical imaging departments in medical clinics, hospitals and private offices. This is a full-time program with course sequencing that encompasses four semesters, a six-week summer session and six-week externship. Graduates are eligible for certification through American Registry of Radiologic Technologists (ARRT).
Career areas include diagnostic radiology, bedside and trauma procedures, pediatric radiography and special procedures.
This program features exploratory courses that count toward a credential. Contact an MATC advisor for information.
Additional program details: The curriculum focuses on theoretical aspects of radiography, and applied clinical experiences in radiography departments. Radiation safety is practiced at all times.
READY TO TAKE THE NEXT STEP? 
Use the buttons below to get more information, visit the college or apply now. 
Request Info    Visit Us    Apply Now
---
Related Programs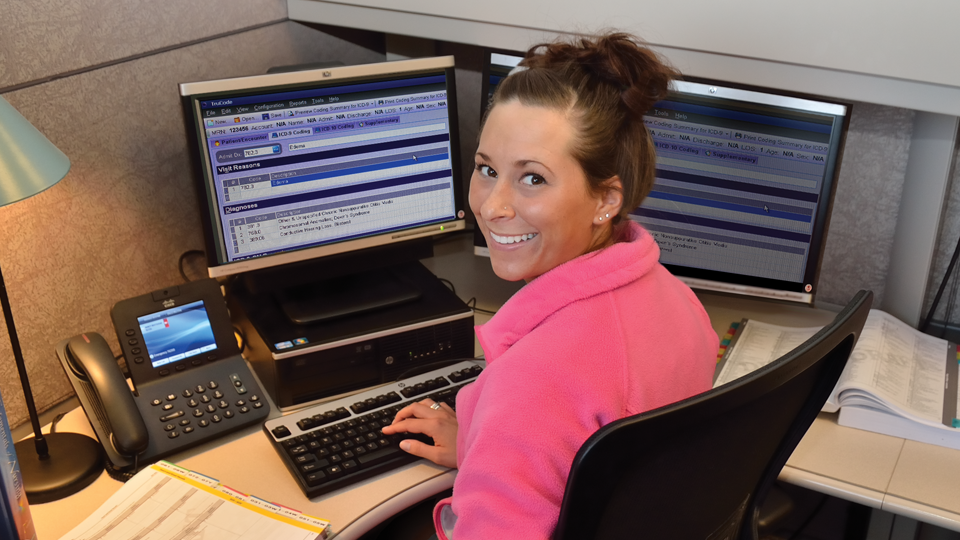 You will be prepared as an entry-level coding specialist after learning medical diagnosis and procedure codes using two coding systems used for billing and data collection. Graduates can be certified through the American Health Information Management Association and the American Academy of Professional Coders.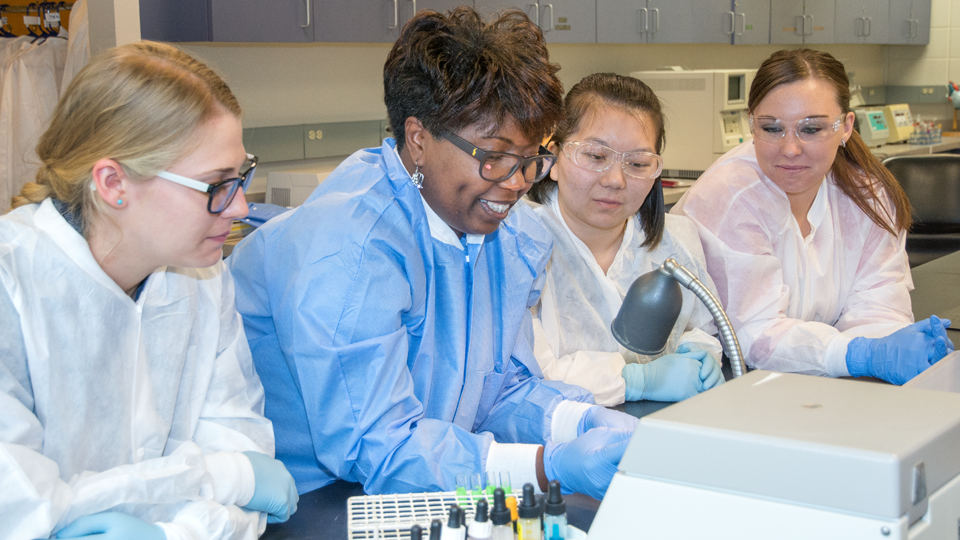 Begin a rewarding healthcare career as a Medical Laboratory Technician (MLT). Students attend classes four to five days each week; clinical experiences near the program's end are arranged at clinical laboratories. Upon completion of the program, the student is eligible to write national certifying examination.
Detailed Program Information
2023-24 Curriculum
Course
Course Name
Credits
BIOSCI-177
Gen Anatomy and Physiology ‡
(or) BIOSCI-201 Anatomy & Physiology 1 ‡
and BIOSCI-202 Anatomy & Physiology 2 ‡
4
 ENG-195
Written Communication ‡
(or) ENG-201 English 1 ‡
3
RADT-149
Radiographic Procedures 1 ‡
5
RADT-158
Introduction to Radiography ‡
3
RADT-159
Radiographic Imaging ‡
3
RADT-168
Radiography Clinical 1 ‡
2
ENG-197
Technical Reporting ‡
(or) Any 200-level ENG or SPEECH course
3
RADT-191
Radiographic Procedures 2 ‡
5
RADT-192
Radiography Clinical 2 ‡
3
RADT-230
Advanced Radiographic Imaging
2
PSYCH-199
Psychology of Human Relations
(or) Any 200-level PSYCH course
3
RADT-189
Radiographic Pathology ‡
1
RADT-193
Radiography Clinical 3 ‡
3
RADT-194
Imaging Equipment Operation
3
RADT-199
Radiography Clinical 4 ‡
3
RADT-231
Imaging Modalities ‡
2
RADT-174
ARRT Certification Seminar ‡
2
RADT-190
Radiography Clinical 5 ‡
2
RADT-195
Radiographic Imaging Analysis
2
RADT-197
Radiation Protection and Biology ‡
3
RADT-198
Radiography Clinical 6 ‡
2
SOCSCI-103
Think Critically and Creatively
(or) Any 200-level SOCSCI course
3

TOTAL CREDITS

62
‡ Prerequisite required.
Program curriculum requirements are subject to change.
This Associate in Applied Science program will transfer to one or more four-year institutions.
Current MATC students should consult their Academic Program Plan for specific curriculum requirements.
Search for available classes now (link) to see course descriptions, class times and locations.
Already a student? You can visit Self-Service (link) and choose Student Planning to register for classes.
2023-24 Program Cards
Important Dates
Program Outcomes
Carry out the production and evaluation of radiographic images
Practice radiation safety principles        
Provide quality patient care     
Model professional and ethical behavior consistent with the ARRT Code of Ethics          
Apply critical thinking and problem-solving skills in the practice of diagnostic radiography
Career Outlook
Radiographers use X-ray imaging machines to demonstrate body parts digitally and/or on X-ray films for diagnostic purposes. Some typical career areas include diagnostic radiology, bedside and trauma procedures, pediatric radiography and special procedures. For additional career information, visit www.asrt.org
Possible Careers
Radiographer
Radiologic Technologist
Admission Requirements
This program admits students through a petition selection process.
Learn more about the petition process
The following are required for admission:
HP-A2 pre-qualifying exam, minimum composite score of 80%, 80% in Math, 80% in Science
B- or higher in the following courses: 

BIOSCI-177* or BIOSCI-201* and 202*

Fall start: Petition for program in February (only one time a year)
Scholarships
Accreditation
This program is accredited by the Joint Review Committee on Education in Radiologic Technology (JRCERT), 20 North Wacker Drive, Suite 2850, Chicago, IL 60606-3182; 312-704-5300; www.jrcert.org.
The maximum duration that may be awarded by the JRCERT in this category is 8 years. The continuing accreditation status of the program was considered at the September 6, 2018 meeting of the JRCERT. The program was evaluated according to the Standards for an Accredited Educational Program in Radiography. The JRCERT awarded the Milwaukee Area Technical College Radiologic Technology Program accreditation for a period of 8 years.
READY TO TAKE THE NEXT STEP? 
Use the buttons below to get more information, visit the college or apply now. 
Request Info    Visit Us    Apply Now
QUESTIONS?
Healthcare Academic & Career Pathway
414-297-6263
262-238-2281
healthpathway@matc.edu