A Welcome Message From the Dean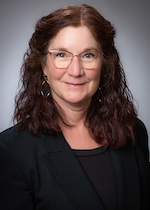 Thank you for visiting the Manufacturing, Construction and Transportation academic pathway. If you are looking to further your education by obtaining a technical diploma or associate degree, or to experience on-the-job training with an apprenticeship, this Pathway will prepare you for career opportunities in the manufacturing, construction or transportation industries. Our convenient campus locations feature state-of-the-art labs and equipment. MATC provides the hands-on, real-world instruction that employers value, giving you the educational experience needed to join the community of certified professionals.
Becky Alsup
Dean, Manufacturing, Construction & Transportation
Academic & Career Pathway


READY TO TAKE THE NEXT STEP? 
Check out our degree, diploma or certificate programs below, or, if you're ready,  use the buttons below to get more information, visit the college or apply now.  
Request Info    Visit Us    Apply Now
Current Students - Pathway Office Locations
Current Students: visit our pathway portal (link) 
Contact us by phone at 414-297-8901
Contact us via email at mctpathway@matc.edu 
Downtown Milwaukee Campus
T Building, Room T200 (During construction, the temporary office will be T211)
Oak Creek Campus
Room B113
About the Manufacturing, Construction & Transportation Pathway
MATC's Manufacturing, Construction & Transportation Pathway encompasses several skilled trades and prepares students for their career or for transfer to a four-year college or university. We focus on the student's achievement, providing a supportive learning environment. Students will work with MATC's diverse industry-expert faculty and other industry professionals to acquire current, in-demand skills. Programs in this Pathway lead to careers related to manufacturing; the building, plumbing and electrical work in residential, commercial and industrial structures; as well as maintenance and repair of appliances, building systems, automobiles, aircraft and diesel trucks. If you are interested in a career in the manufacturing, construction or transportation fields, MATC offers a variety of programs to meet your needs.
Programs
Additional Apprenticeship information
The process of becoming an apprentice starts with employment at an apprentice sponsoring company or with a trade union.  An apprenticeship is an "earn while you learn" program with a built-in formal training agreement (Apprentice Contract) providing on-the-job training and related classroom instruction provided by MATC. The training is received on-the-job where the employer teaches the skills of the occupation. The classroom instruction is theoretical knowledge pertaining to a specific occupation and usually taught at MATC.
Offerings Include: 
Arborist
Barber
Cosmetology
Construction Electrician
Culinary
Residential Wireman
Telecommunications (VDV) Technician
IT Data Analyst
Early Childhood Educator
Environmental Service Technician
Facilities Maintenance Technician
Financial Services Professional
Freight Forwarding
Industrial Electrician
Industrial Manufacturing Technician
Industrial Pipefitter
Machinist/Machine Tool
Machine Repair
Mechatronics
Medical Lab Technician
Metal Fabricator(uses MR)
Painter and Decorator
Pharmacy Technician
Sheet Metal Worker
Steamfitter--Service
Steamfitter--Refrigeration & AC
Tool and Die Maker
Journey Worker Upgrade
For more information, visit Apprenticeships (link).
---

Not Sure What Program is Right for You? 
Meet with a Career Coach  or use the Pathway locator tool.