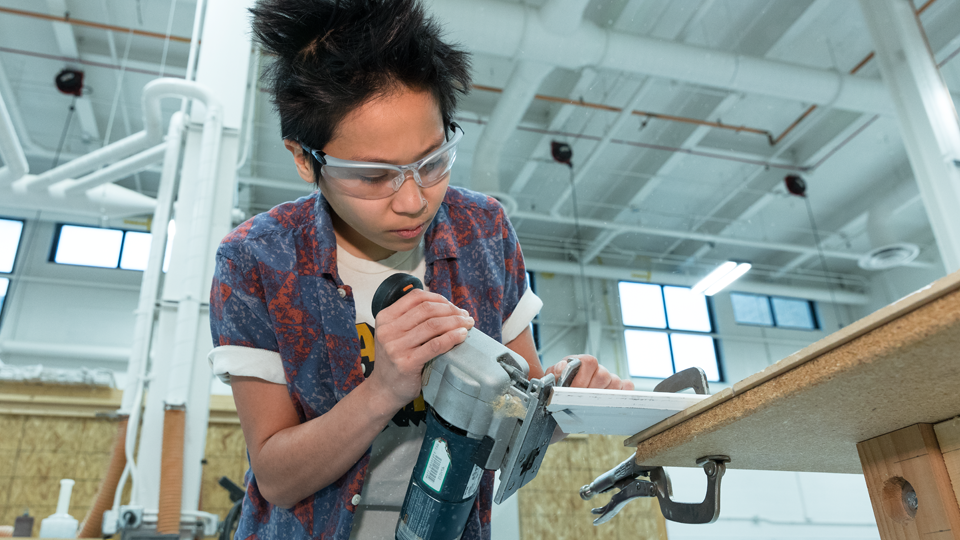 Program Information
Location:

Oak Creek Campus


Pathway:

Manufacturing, Construction & Transportation

Program Code:

31-410-1

Offering:

In-class

Degree Type:

Technical Diploma

Start Dates:

August
About the Program
Description
Get the foundation to build new opportunities. This two-semester program prepares you for working on residential and commercial structures. Students will learn about reading construction blueprints, the various materials and fasteners used, and the fundamental techniques and procedures used in wood-frame construction. Practical experience is given in the use of power and hand tools.
Career Outlook
As residential and commercial structures continue to be built and remodeled, there is high demand for carpenters. Graduates of the program may obtain employment as carpenters, carpenter apprentices, rough carpenters, form carpenters and finish carpenters.
---
Related Programs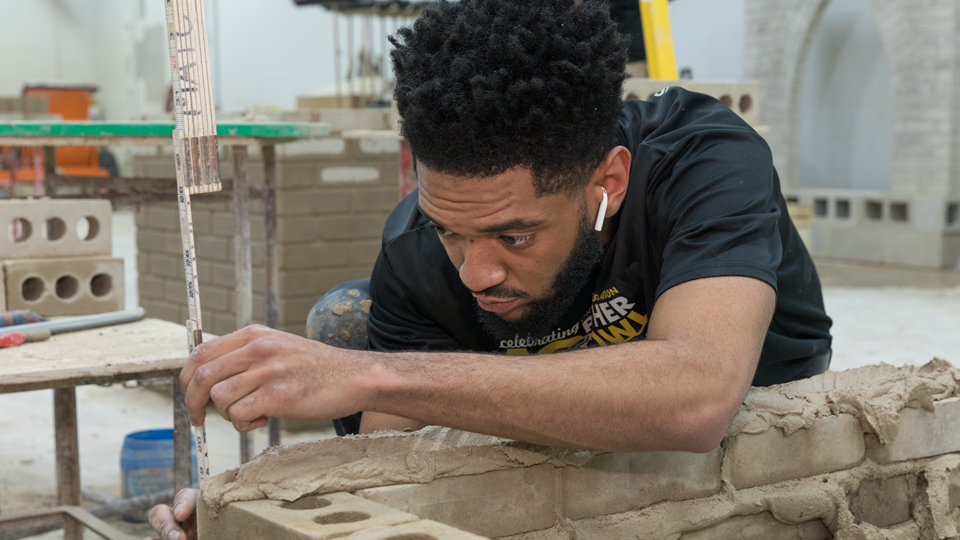 Developed with the assistance of tradespeople and contractors, this program prepares you to enter the masonry trade. This one-semester program teaches the fundamentals of laying block and brick.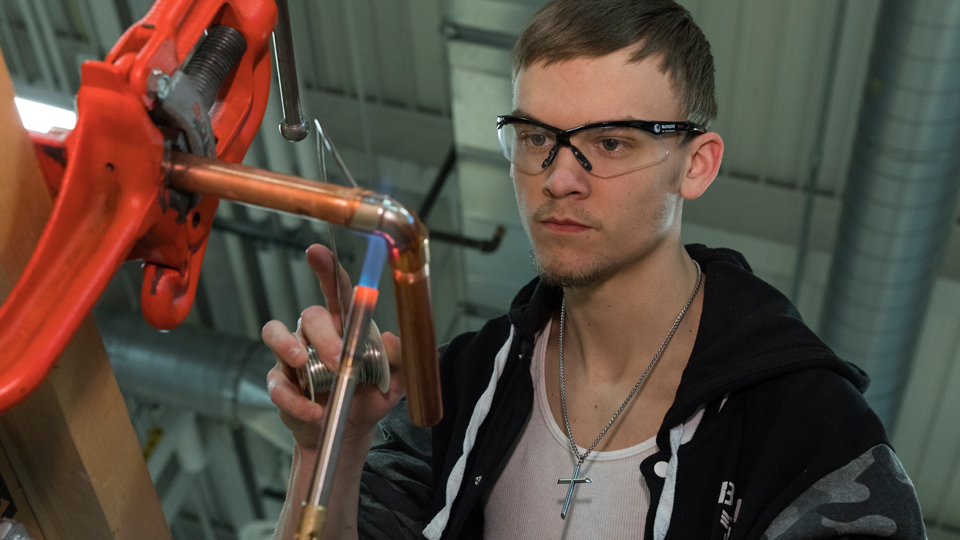 This program prepares students for a plumbing apprenticeship, and it offers the basic knowledge and skills similar to parts of an apprentice's first year of training. As a program graduate applying for an apprenticeship, you will be able to demonstrate your commitment to the trade, and will possess entry-level skills for a plumbing apprenticeship. This program also is appropriate for individuals interested in other piping trades.
Detailed Program Information
Curriculum
Sixteen-Week Terms
( ) = Semester Order for Full-Time Students.
 

COURSES

Credits

(1)

CABMIL-340

Millwork for Carpenters ‡

2

(1)

CARP-301

House Framing ‡

5

(1)

CONSTR-302

OSHA Safety/CPR for the Trades ‡

1

(1)

CARP-304

House Framing Fundamentals ‡

3

(1)

CARP-351

Building Materials ‡

1

(1)

CONSTR-380

Mathematics for Construction Trades

1

(1)

CARP-385

Blueprint Reading 1 ‡

2

(1)

ENG-340

Workplace Communications

2

(2)

CABMIL-341

Millwork Techniques ‡

2

(2)

CARP-303

Roof Framing

5

(2)

CARP-306

Exterior and Interior Finishing ‡

5

(2)

CARP-383

Quantity Survey ‡

2

(2)

CARP-387

Commercial Blueprint Reading ‡

1

(2)

CARP-315

Energy Efficiency in Residential Construction

1

 


TOTAL CREDITS: 33

‡ Prerequisite required.
 Program curriculum requirements are subject to change.
For class times and locations or to register online, visit INFOnline.
Current MATC students should consult their Academic Program Plan for specific curriculum requirements.
Important Dates
Program Outcomes
Use hand and power tools and equipment
Apply industry-recognized safety practices and procedures
Analyze sustainable building practices
Interpret construction drawings
Interpret building codes
Demonstrate industry building practices and material application
Career Outlook
Residential and commercial structures continue to be built and remodeled, and skilled carpenters are needed to work on these projects. Employers include construction and remodeling firms, as well as large institutions and businesses.
Possible Careers
Carpenter
Carpenter Apprentice
Finish Carpenter
Form Carpenter
Rough Carpenter
Scholarships
QUESTIONS?
Oak Creek Campus: 414-571-4500