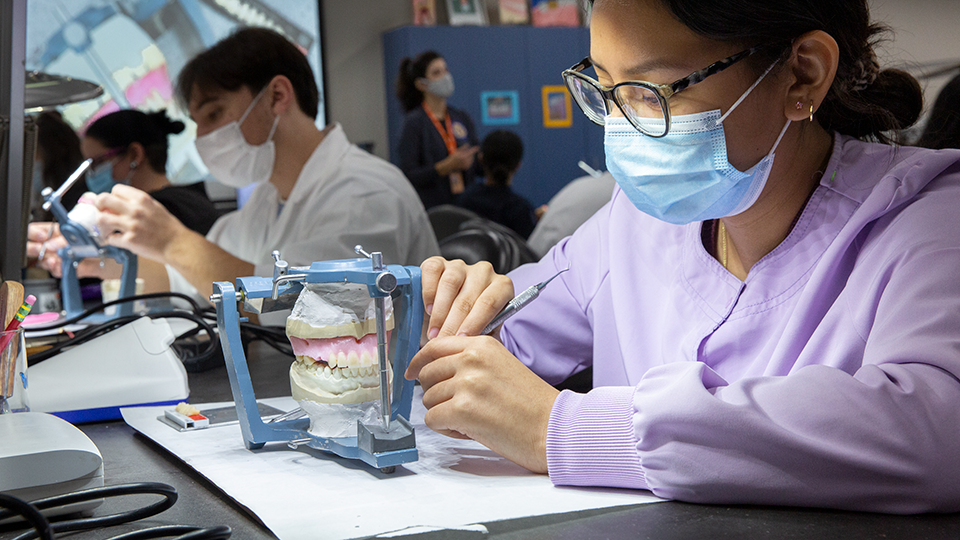 Program Information
Location:

Downtown Milwaukee Campus


Pathway:

Manufacturing, Construction & Transportation

Program Code:

31-507-1

Offering:

In-class

Degree Type:

Technical Diploma

Start Dates:

August
About the Dental Technician Diploma
DESCRIPTION
Gain the knowledge and skills needed to manufacture dental restorations, including metal and ceramic crowns and bridges, and complete dentures. The curriculum also includes dental terminology, dental anatomy, occlusion, and computer-aided design (CAD) processes. Students will acquire skills through hands-on experience in MATC's well-equipped dental laboratory.
An increasing demand for aesthetic dentistry, the aging population and an aging workforce contribute to employment opportunities.
Additional program details: Important skills include hand/eye coordination, manual dexterity, and the ability to use small hand instruments with precision. You also will need to be an independent worker.
After completing a work experience requirement, you may apply for certification by the National Board of Certification. For more information about a career as a dental technician, visit the following websites: National Association of Dental Laboratories at www.nadl.org or the American Dental Association at www.ada.org.
READY TO TAKE THE NEXT STEP? 
Use the buttons below to get more information, visit the college or apply now. 
Request Info    Visit Us    Apply Now
---
Related Programs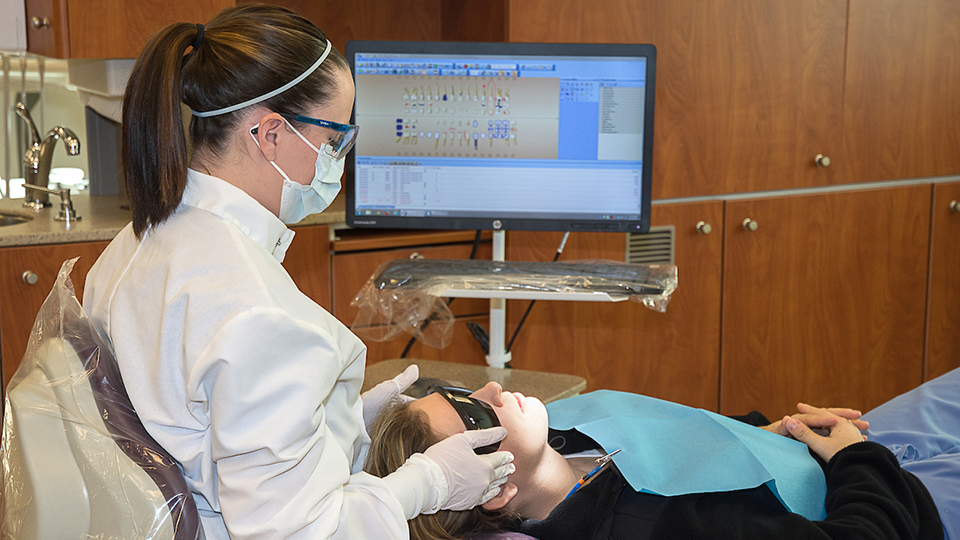 Help patients maintain their oral health as a dental hygienist. Working under a dentist's supervision, dental hygienists perform such duties as teeth cleaning, fluoride treatments, X-ray processing and dental health counseling. You will gain clinical experience in MATC's dental hygiene clinic and at external sites. Graduates are eligible to complete the National Board of Dental Hygiene examination, and state or regional practical examinations.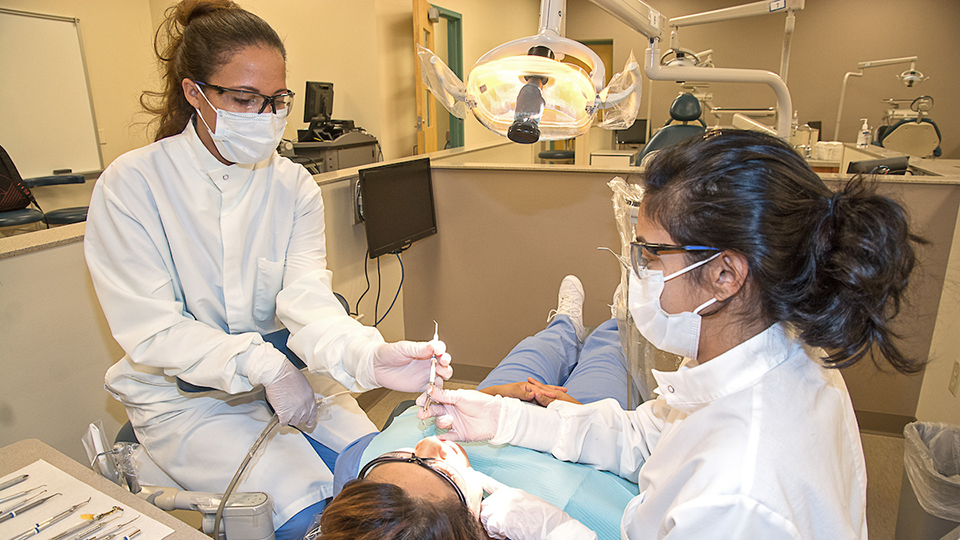 Attain the skills required to assist with dental procedures under the supervision of a dentist. You will learn a variety of patient care techniques that are performed under the supervision of the dentist during examination and treatment of patients.
Detailed Program Information
2023-24 Curriculum
Course
Course Name
Credits
DLABT-102
Dental Anatomy ‡
5
DLABT-111
Introduction to Complete Dentures ‡
5
DLABT-113
Dental Technology Materials ‡
2
DLABT-114
Principles of Occlusion ‡
1
ENG-195
Written Communication ‡
(or) Any 200-level ENG or SPEECH course
3
DLABT-115
CAD/CAM in Dentistry ‡
2
DLABT-117
Dental Technician Professionalism ‡
1
DLABT-121
Introduction to Crown and Bridge ‡
5
DLABT-129
All Ceramic Techniques ‡
5
TOTAL CREDITS
29
‡ Prerequisite required.
Program curriculum requirements are subject to change.
Current MATC students should consult their Academic Program Plan for specific curriculum requirements.
To see course descriptions, class times and locations, visit the full course catalog (link).
Already a student? You can visit Self-Service (link) and choose Student Planning to register for classes.
2023-24 Program Cards
Important Dates
Program Outcomes
Relate concepts of oral anatomy, morphology and occlusion to dental laboratory procedures
Perform laboratory techniques and procedures for dentures
Assume the role of the dental laboratory technician as a member of the dental healthcare team             
Observe infection control and environmental safety procedures
Career Outlook
Employment opportunities exist in commercial dental laboratories, laboratories in dental clinics and in-office laboratories. With experience, dental technicians can become department supervisors, laboratory managers and laboratory owners. Dental technicians also find employment as sales or manufacturers' representatives. 
Possible Careers
Dental Ceramist
Dental Laboratory Technician
Dental Sales
Denturist (with additional training)
Dental Technician
Digital Restoration Designer
Laboratory Manager
Laboratory Owner (with experience)
Admission Requirements
High school juniors and seniors are eligible to apply.
Scholarships
READY TO TAKE THE NEXT STEP? 
Use the buttons below to get more information, visit the college or apply now. 
Request Info    Visit Us    Apply Now
QUESTIONS?
Manufacturing, Construction & Transportation Academic & Career Pathway
414-297-8901
mctpathway@matc.edu