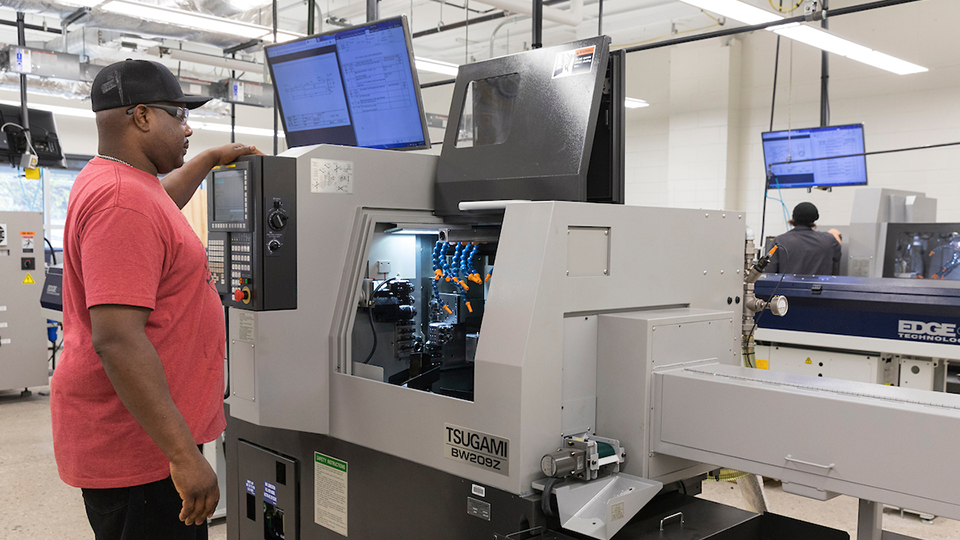 Program Information
Location:

Downtown Milwaukee Campus


Pathway:

Manufacturing, Construction & Transportation

Program Code:

31-420-1

Offering:

In-class

Degree Type:

Technical Diploma

Start Dates:

August/January
About the Machine Tool Operations Diploma
DESCRIPTION
Learn in-demand skills for machine tool operations. Students will choose one of two groups of courses to focus on – either Computer Numerical Control (CNC) machine setup and operation, or CNC Swiss turning center setup and operation.
CNC machine tool operators with up-to-date experience are in demand.
You can apply your credits toward completing the CNC Technician technical diploma.
Additional program details: Attributes that will assist you in the program include a high mechanical aptitude, manual dexterity and mathematical skills. Credit may be given for work experience, allowing you to complete the program more quickly. Students will need a tablet or mobile device to complete course requirements.
---
Related Programs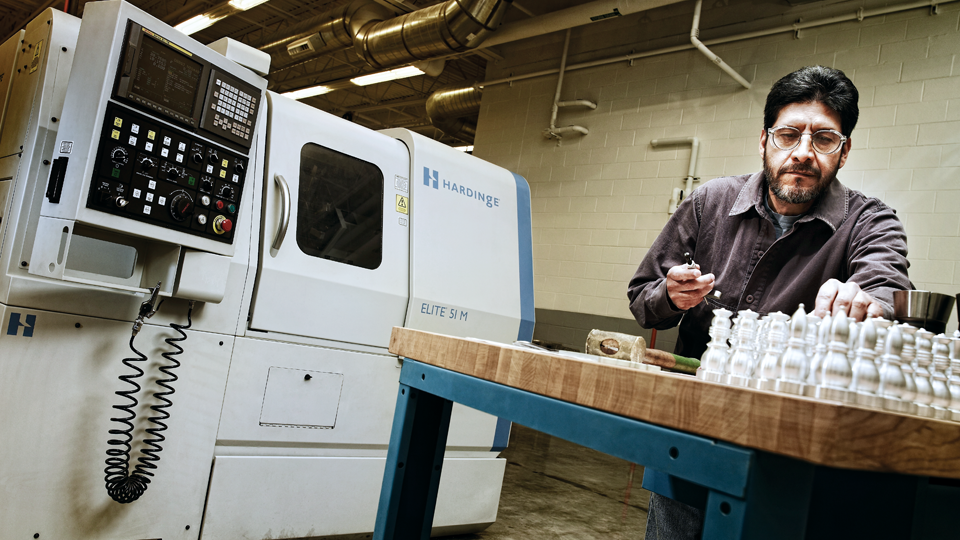 MATC's equipment includes industrial-based CNC machining centers and turning centers, and computer-aided design/computer-aided manufacturing (CAD/CAM) workstations. Students gain hands-on experience in all phases of programming and operations.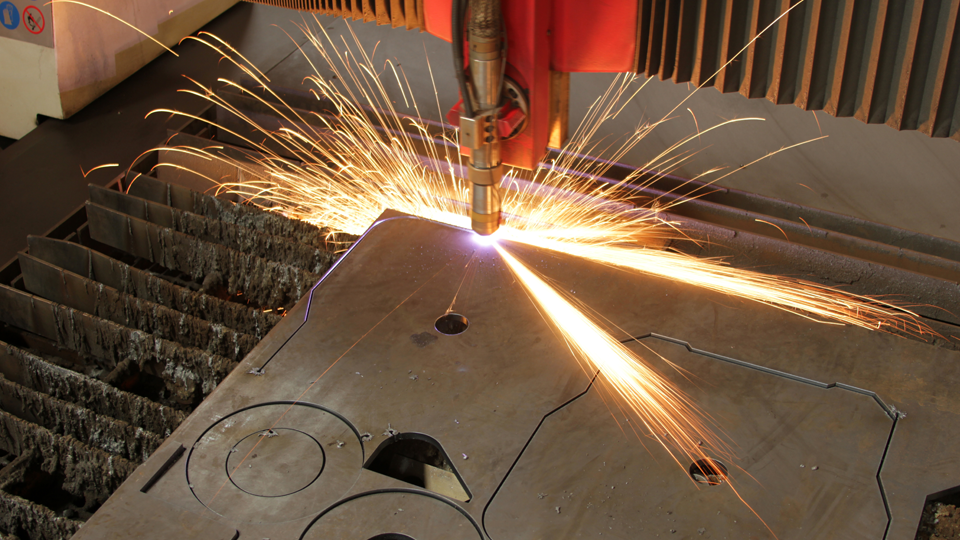 Develop higher-level skills involving the intricate preparation of a part for cutting, fabrication and welding, and producing parts using new techniques and a variety of materials. You will gain advanced skills in operating computer-controlled press brakes and shears, punch, and plasma/laser arc cutting machines.
Detailed Program Information
2021-22 Curriculum
Course
Course Name
Credits
MACHTL-360
Metrology
1
MACHTL-367
Machine Tool Technology
1
MACHTL-384
Machine Trades Mathematics 1
1
MDRAFT-385
Machine Blueprint Reading 1
1
MACHTL-300

Engine Lathe 1 




(or) MACHTL-347 Single-Spindle Auto Screw Machine 1 

3
MACHTL-301

Engine Lathe 2 ‡ 




(or) MACHTL-348 Single-Spindle Auto Screw Machine 2 ‡ 

3
MACHTL-309

Manual Vertical Milling Machine 1 




(or) MACHTL-361 Multiple-Spindle Auto Screw Machine 1 ‡ 

3
MACHTL-310

Manual Vertical Milling Machine 2 ‡ 




(or) MACHTL-362 Multiple-Spindle Auto Screw Machine 2 ‡ 

3
ENG-340
Workplace Communication
2
MACHTL-304
Introduction to CNC Programming ‡
1
MACHTL-385
Machine Trades Mathematics 2 ‡
1
MACHTL-391
Quality Control ‡
1
MDRAFT-386
Machine Blueprint Reading 2 ‡
1
MACHTL-320

Introduction to CNC Turning Centers ‡ 




(or) MACHTL-371 CNC Swiss Turning Center 1 

4
MACHTL-322

Introduction to CNC Vertical Machining Centers ‡ 




(or) MACHTL-372 CNC Swiss Turning Center 2 ‡ 

4
MACHTL-325

Surface Grinding 




(or) MACHTL-373 CNC Swiss Turning Center 3 ‡ 

4
TOTAL CREDITS
34
‡ Prerequisite required.
Program curriculum requirements are subject to change.
Current MATC students should consult their Academic Program Plan for specific curriculum requirements.
To see course descriptions, class times and locations, visit the full course catalog (link).
Already a student? You can visit Self-Service (link) and choose Student Planning to register for classes.
2021-2022 Program Card
View/print the program card: front (png) | back (png)
Important Dates
Program Outcomes
Apply basic safety practices in the machine shop
Interpret industrial/engineering drawings
Apply precision measuring methods to part inspection
Perform basic machine tool equipment set-up and operation
Perform programming, set-up and operation of CNC Machine Tools
Career Outlook
Because of the high volume of manufacturing that takes place in southeastern Wisconsin, CNC machine operators and setup people have marketable skills. Graduates of the program locate positions in which they are expected to set up, operate and interpret the CNC programs of the machine tools. These machines perform a variety of manufacturing processes, such as turning, milling, drilling, threading and contouring.
Possible Careers
CNC Setup and Operator - Turning and Vertical
Manual Lathe and Milling Machine Setup and Operator
Quality Inspector
Grinder
Apprenticeship
Multi-Spindle Machine/Setup Operator
Single-Spindle Screw Machine Operator
CNC Swiss Operator
Tool Room Machinist
Scholarships
READY TO TAKE THE NEXT STEP? 
Use the buttons below to get more information, visit the college or apply now. 
Request Info    Visit Us    Apply Now
QUESTIONS?
Manufacturing, Construction & Transportation Academic & Career Pathway
414-297-8901
mctpathway@matc.edu