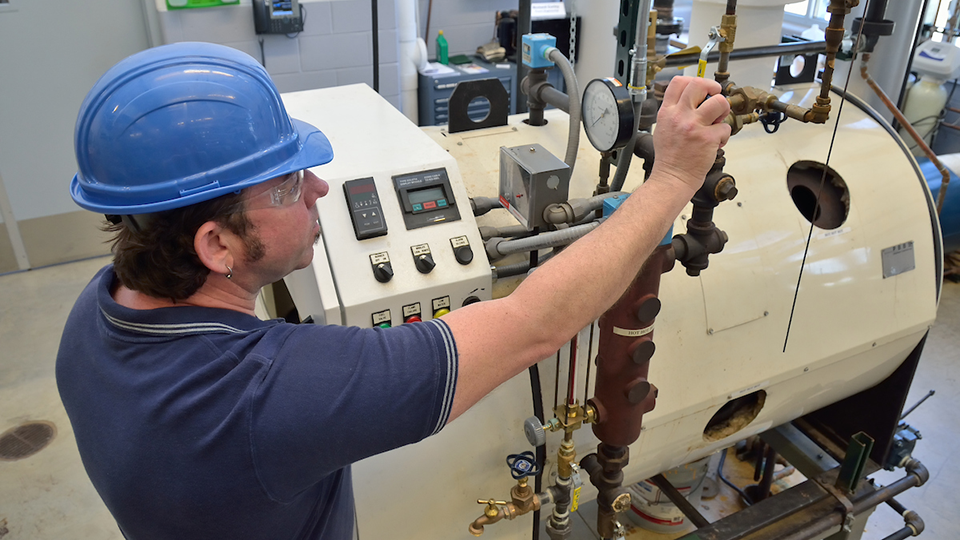 Program Information
Location:

Oak Creek Campus


Pathway:

Manufacturing, Construction & Transportation

Program Code:

N/A

Offering:

In-class

Degree Type:

Certificate

Start Dates:

August/January
About the Boiler Operator Certificate
Description
Use your mechanical aptitude and prepare for employment as a boiler operator, facilities maintenance mechanic or power engineer through this certificate's coursework.
At the workplace, job responsibilities typically include regulating equipment; ensuring that equipment operates safely and economically; and monitoring meters, gauges and computerized controls.
You can apply your credits toward completing the Power Engineering and Boiler Operator technical diploma program.
---
Related Programs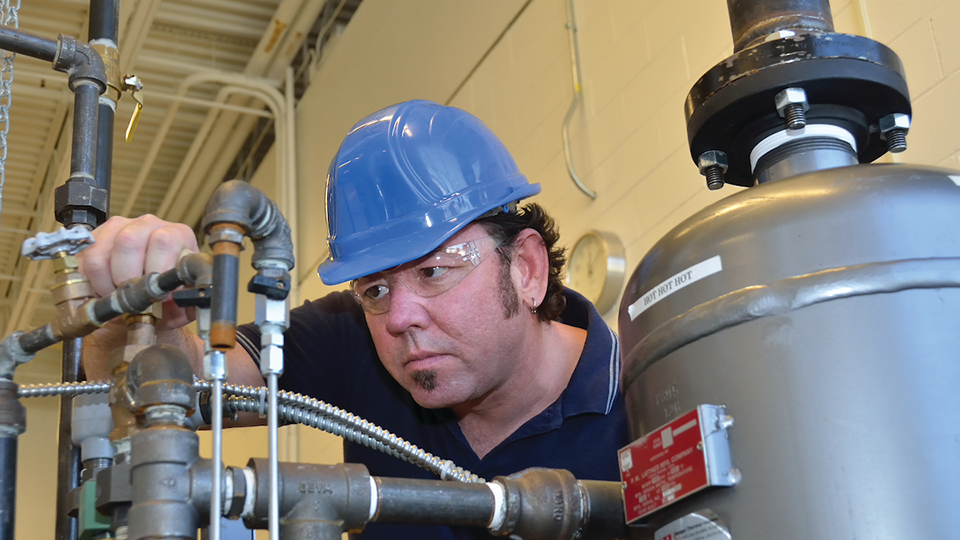 Learn how to manage and repair equipment, to maintain facilities, and to operate and control low-pressure and high-pressure boilers and auxiliary systems in factories, plants and buildings.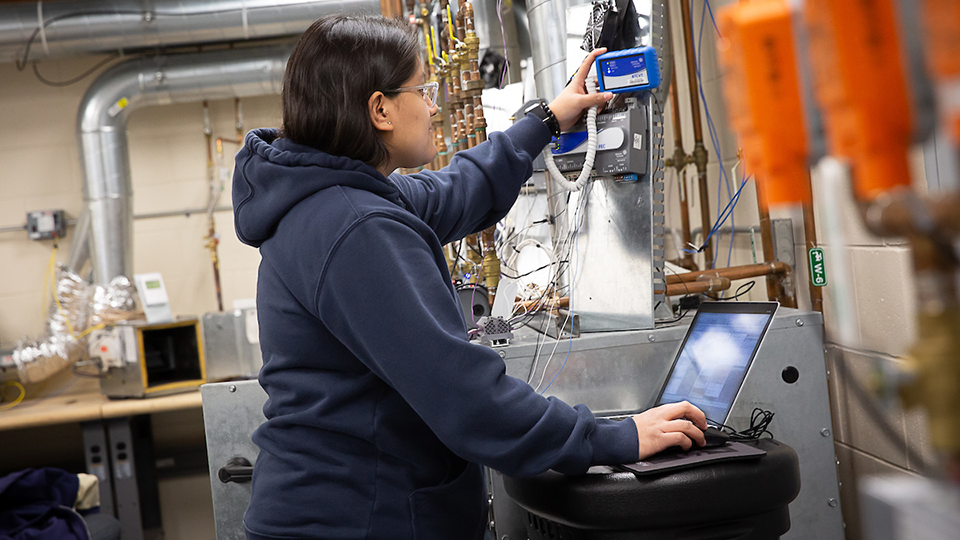 Learn about emerging technologies and gain entry-level skills required for careers as technicians and specialists in building automations and controls. This industry encompasses a broad range of technologies used to efficiently control the electrical and mechanical systems in commercial, industrial and institutional buildings. Courses are taught in the Automated Building Systems (ABS) Lab.
Detailed Program Information
2021-22 Curriculum
| Course | Course Name | Credits |
| --- | --- | --- |
| POWENG-330 | Low-Pressure Boilers | 1 |
| POWENG-331 | High-Pressure Boilers | 2 |
| POWENG-332 | Boiler Operation | 1 |
| | TOTAL CREDITS | 4 |
Program curriculum requirements are subject to change.
All credits must be earned at MATC with a 2.0 cumulative GPA or higher. Upon completion of the certificate's requirements, the student's transcript is notated with the credential earned.
Some certificates can be earned while completing associate degrees and/or technical diplomas that are eligible for financial aid. Certificate programs alone are not eligible for financial aid; consult an MATC advisor for information.
Current MATC students should consult their Academic Program Plan for specific curriculum requirements.
To see course descriptions, class times and locations, visit the full course catalog (link).
Already a student? You can visit Self-Service (link) and choose Student Planning to register for classes.
2021-2022 Program Card
View/print the program card: front (png) | back (png)
Important Dates
Career Outlook
This certificate prepares you to enter the field in an entry-level capacity.
POSSIBLE CAREERS
Building Engineer
Facilities Maintenance Mechanic
Power Plant Operator
Power Plant Mechanic
Heat Plant Operator
Scholarships
READY TO TAKE THE NEXT STEP? 
Use the buttons below to get more information, visit the college or apply now. 
Request Info    Visit Us    Apply Now
QUESTIONS?
Manufacturing, Construction & Transportation Academic & Career Pathway
414-297-8901
mctpathway@matc.edu