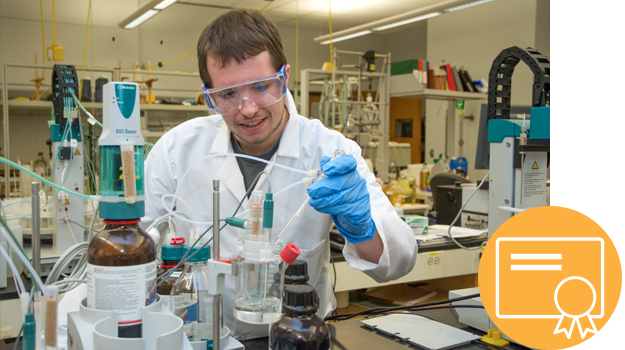 If you have received a professional license or have obtained an industry or vendor certificate, you may be eligible for credits at MATC.
Certificates and licenses are only valid for programs that provide education leading to completion of such certificates and licenses. A listing of all potential certificates and licenses can be viewed by school:
School of Business 
School of Business Certification (View/Download)
School of Technology and Applied Sciences
Fire Science Certification (View/Download)
 
Having the Certificate or License alone may not be enough for credit to be awarded. Work experience, interviews, or a performance exam may be required to qualify for credit for some of the certifications and licenses. All certifications and licenses must be reviewed and approved by a dean to be awarded credit.
If you feel you are eligible for credit, complete a CPLE inquiry form.
How to Receive Credit for Certification and Licensure:
Review the required courses for an AAS degree or Technical Diploma
Identify the MATC courses for which the certificate or license may be applicable by reviewing the certificate and license list for the appropriate school. If the certificate or license does not appear on the list, provide a description of the skills learned from the credential.
Complete the CPLE Request Form to request credit.