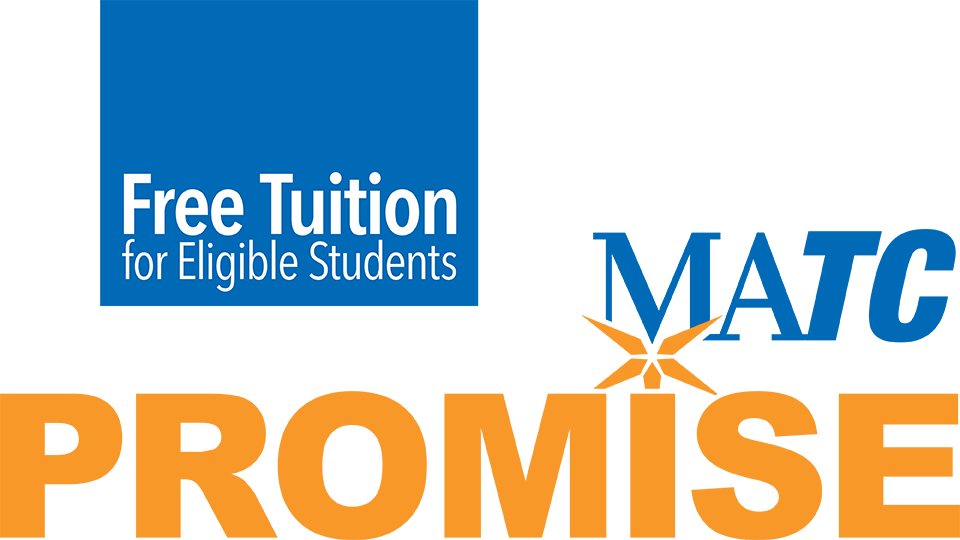 MATC PROMISE FOR NEW HIGH SCHOOL GRADUATES
Final Deadline: July 17, 2020 
WE ARE REOPENING The application for THE CLASS OF 2020 High School students THROUGH JuLY 17, 2020. SEE DETAILS BELOW!
By offering free tuition for eligible students, the MATC Promise for New High School Graduates is unlocking opportunity, making college a reality for students who never thought it was possible.
Class of 2020
The MATC Promise means free tuition for eligible students.
For eligible Class of 2020 graduates, the MATC Promise will pay the tuition and program course fees for up to 75 credits, after federal and state financial grant aid has been applied. The cost of books, program fees and equipment are not covered by the Promise program.
Get connected to an in-demand career in as little as one to two years – or start a four-year degree. Eligible students can continue on to a four-year degree through:
Promise completion programs at Lakeland University and the University of Wisconsin-Madison's Bucky's Tuition Promise

Guaranteed admission agreements with Marquette University, UW-Madison, the University of Wisconsin-Milwaukee and the University of Wisconsin-Parkside, and over 30 more four-year partner colleges and universities
The MATC Promise for Adults
Priority and Summer Start Deadline: April 17, 2020
Final Deadline: July 17, 2020 
Apply now to get started this Summer or Fall!
Eligible students earn up to 75 credits of free tuition — after other scholarships and grants are applied — to complete an in-demand associate degree or technical diploma
Students receive support to stay on track to graduate and connect to a career
Get connected to an in-demand career in as little as one to two years — or start a four-year degree through our partnerships with 35+ four-year colleges and universities
To participate you must:
☑

Meet Academic and Eligibility Requirements. Eligible students
☑

Complete these steps by the April 17, 2020 deadline to start in Summer 2020 or hear back sooner for Fall 2020; July 17, 2020 is the final deadline for Fall 2020
☑

Register for Classes