At MATC, We Speak Up for Safety – Online Reporting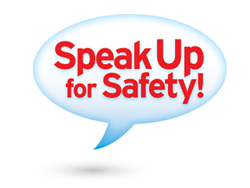 It is important to recognize and report incidents of unfair treatment, including sexual harassment and sexual violence, as well as other unlawful discrimination and harassment.  MATC encourages full disclosure of all behaviors of concern.  Reports may be made online from any computer location, on campus or off campus:
Reports may also be made to the Title IX Coordinator or Deputy Title IX Coordinators.
All MATC employees, with limited exceptions for those with legal or patient privilege, have a duty to report incidents of policy violation including sexual assault, sexual harassment and any other forms of unlawful discrimination or harassment.  
Don't Stand By – Speak Up
MATC is committed to fostering a learning environment that is safe and conducive to academic success for all students. Everyone on all MATC campuses share responsibility for maintaining this environment by following college policies and exemplifying respect for others. 
It is important that members of the MATC community recognize unfair treatment, including sexual misconduct, and Speak Up to prevent and reduce sexual violence in our college community.  Information on future on campus program opportunities will be posted on this website- check back for more information.
Check out these additional links for information and strategies:
http://www.nsvrc.org/projects/engaging-bystanders-sexual-violence-prevention
https://www.youtube.com/watch?v=iUj2OHLAG3w
https://www.youtube.com/watch?v=sSFN_wPKuhM
http://www.nsvrc.org/sites/default/files/file/SAAM/SAAM_2011-ResourceListEng.pdf 
Additional Resources
MATC Counselors are available to talk, assist and provide confidential counseling to victims or other members of the MATC student community. 
MATC Counseling and Psychological Services (CAPS)
Community Resources
http://communityadvocates.net/women/
http://familypeacecenter.org/
Title IX Overview – MATC's Commitment to Safety & Equal Opportunity 
Title IX is a federal law that prohibits sex discrimination. Sex discrimination includes sexual harassment, sexual violence, and any other sex-based misconduct, relationship violence, discrimination based on pregnancy, and the failure to provide equal opportunity in all areas of schooling such as admissions, educational programs or activities, and athletics
In accordance with Title IX, and consistent with MATC's commitment to human dignity, any type of sexual discrimination or other unlawful discrimination or harassment is taken seriously and is promptly investigated by the college.  Sexual discrimination includes gender inequity as well as all forms of sexual misconduct including sexual harassment, stalking, sexual assault and other acts of sexual violence. The college will take prompt action to eliminate the sexual discrimination or misconduct, prevent its recurrence and address its effects.
All members of the MATC Community should read and be familiar with the college's policies and procedures regarding response to incidents of sexual harassment, sexual misconduct, sexual abuse and any other form of unlawful discrimination or harassment.  
A full copy of the college's comprehensive policy statement on Equal Opportunity can be viewed at:
Equal Opportunity, Harassment and Nondiscrimination policy F0104 (pdf)
A full statement of the college's procedures for investigation and resolution of reports of sexual harassment, or any other unlawful harassment or discrimination can be viewed at:
Process for Resolving Complaints of Harassment, Sexual Misconduct and Other Forms of Discrimination (pdf) 
Information regarding Title IX requirements for pregnant and parenting students can be viewed at:
Title IX Requirements Regarding Pregnant & Parenting Students (pdf)
Title IX Coordinator & Deputy Coordinators
MATC's Title IX Coordinator and Deputy Coordinators are available to provide information concerning the college's policies, resources and to discuss concerns related to Equal Opportunity issues, including sexual misconduct or sexual harassment.  
MATC Title IX Coordinator - Dr. Eva Martinez Powless
414-297-6080
marte176@matc.edu
MATC Deputy Title IX Coordinator/Director of Employee Relations - Dan McColgan
414-297-7688
mccolgad@matc.edu
MATC Deputy Title IX Coordinator & Equity Officer - Will Smith
414-297-7275
smithwo@matc.edu
MATC Title IX Resource - Floyd Griffin III
414-297-6527
griffinf@matc.edu
MATC Title IX Resource - Elle Bonds
414-297-6422
bondsl2@matc.edu
Reports of sexual assault, stalking, domestic abuse and other criminal activity should be made to MATC Public Safety at 414-297-6200.
Title IX Team Training Completed
Those involved in the Title IX / Sexual Harassment Grievance Process receive on-going training in compliance with 34 C.F.R. § 106.45(b)(1)(iii) and any other applicable federal or state law. Below are trainings (listed in chronological order of the training date) provided to College officials with responsibilities under the Grievance Process as described in the College's Equal Opportunity, Harassment and Nondiscrimination Policy. 
MATC Title IX Coordinator - Dr. Eva Martinez Powless (2022-23)
MATC Deputy Title IX Coordinator/Director of Employee Relations - Dan McColgan (2020)
MATC Deputy Title IX Coordinator & Equity Officer - Will Smith (2022)

MATC Title IX Resource - Floyd Griffin III (2023)
MATC Title IX Resource - Elle Bonds (2023)
ACCESSIBILITY
Milwaukee Area Technical College is committed to providing an accessible environment for all students, employees and visitors.  Therefore, the College does not discriminate on the basis of disability in its services, employment programs, educational programs or activities.  If any student, employee or member of the public needs information related to the existence and/or location of services, activities and facilities that are accessible to and usable by persons with disabilities, please contact:  

MATC ADA Coordinator
Eva Martinez-Powless
Title IX Coordinator
Chief Diversity, Equity & Inclusion Officer
Email: marte176@matc.edu
Phone: 414-297-6080
- OR -
MATC Director of Student Accommodations & Interpreting Services
Carla Eichelberger
Milwaukee Area Technical College
700 West State Street
Milwaukee, WI 53233-1443
PH: 414-297-7847
FX: 414-297-7705
Wisconsin Relay System 711
eichelcr@matc.edu