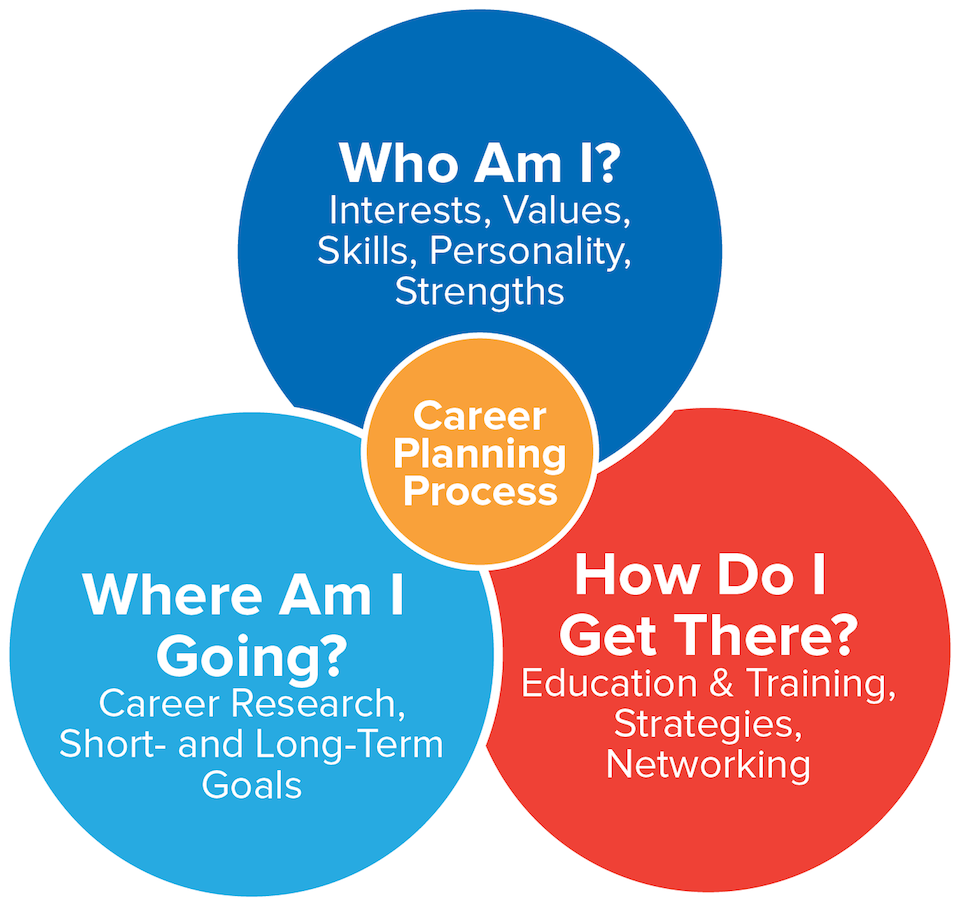 How do I get There?
MATC offers over 170 Associate degrees, diplomas, and certificate programs.  Many Associate degrees have related diplomas and certificate programs that allow you to move your credits from one credential to the next. Career Coaches are available at MATC to help you explore your career goals that match to MATC programs.  
Contact a Career Coach (link) to explore MATC programs and begin mapping your education and career goals. 
The results of Self-Assessment Interest Inventories like Focus2 Career (link) can help you connect to MATC programs.
According to John Holland's theory, most people are one of six personality types: Realistic, Investigative, Artistic, Enterprising and Conventional.
Focus2 Career will categorize you into one of six personality types. Explore your personality type using Focus2 Career (link).
Record your top three scores!
Learn more about your results using the charts below.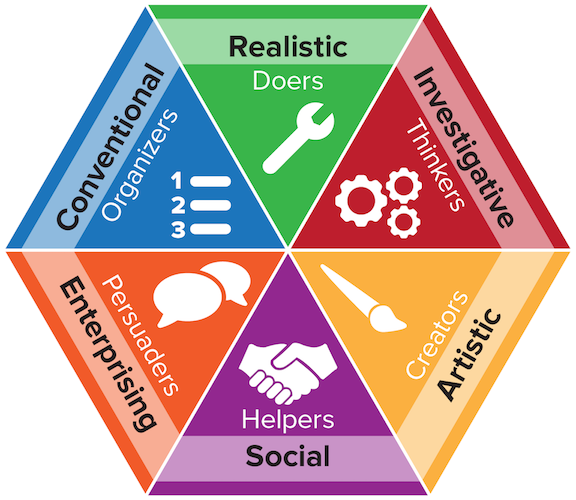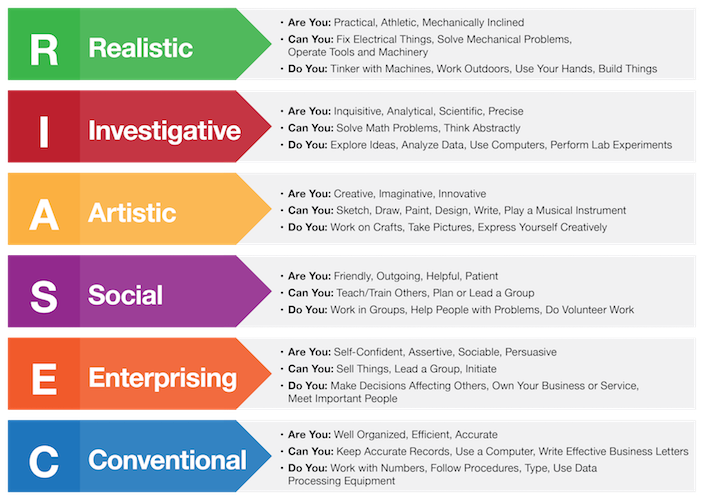 To learn how your interests match to MATC Programs, connect with a Career Coach (link).