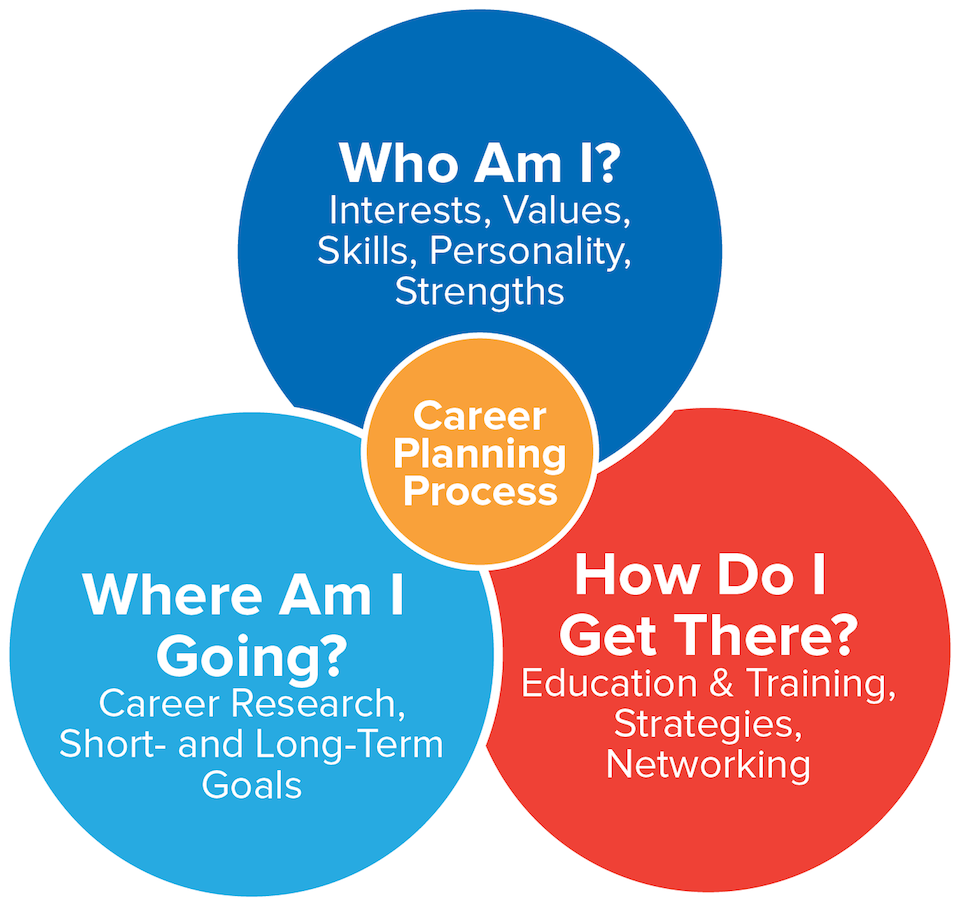 Who Am I?
The first step in your career development involves reflecting upon your interests, personality, skills, strengths and accomplishments. Assessments are one part of the career exploration process and can be used to identify your Holland Code.
According to John Holland's theory, most people are one of six personality types: Realistic, Investigative, Artistic, Social, Enterprising and Conventional. These six personality types are shown in the graphics found below.
Assessments like FOCUS 2 and O*NET will identify YOUR Holland Code.
Your Holland Code is then matched to an occupation that aligns with your interests and may be a good fit.
Use any of the resources below to learn more about YOU! Make sure to record your top three Holland scores when using FOCUS 2 and O*NET! Career Coaches are available at MATC to help you process the results and further explore your career interests.
What's My Personality Type?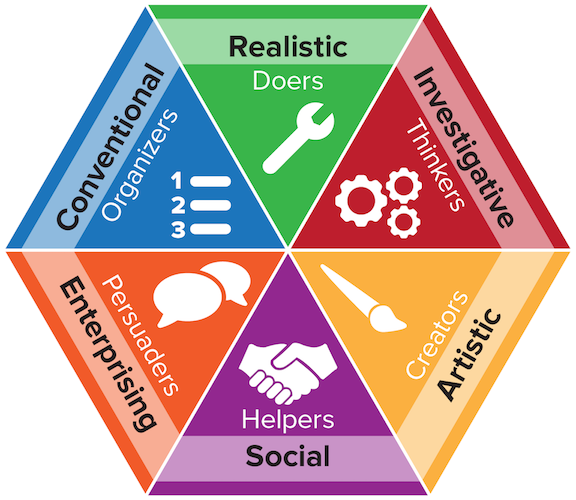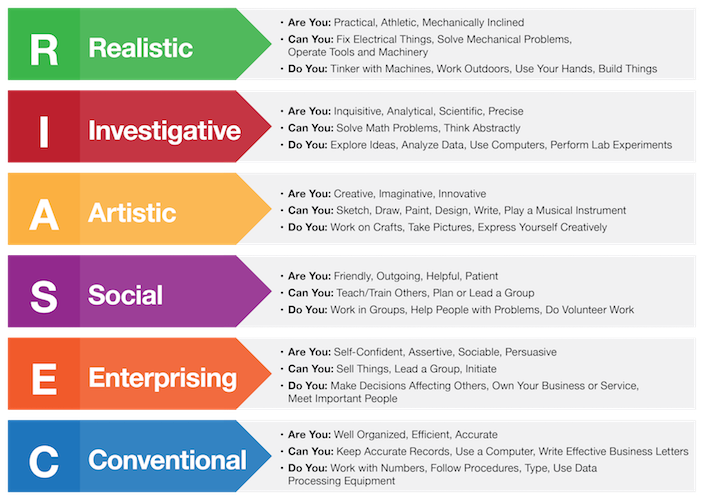 Want to know more about your assessment results and connection to MATC programs, contact a Career Coach (link).