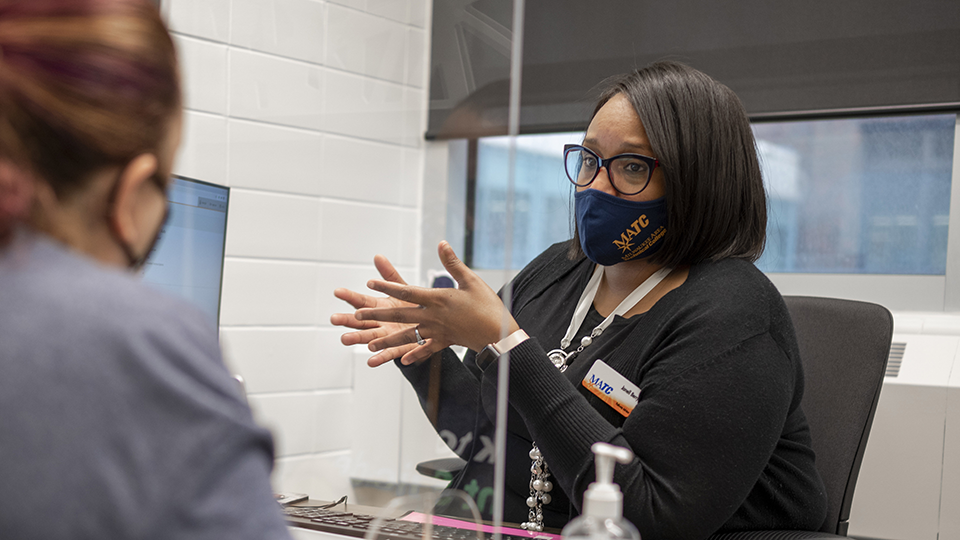 REGISTER NOW FOR SUMMER AND FALL CLASSES! 
MATC is offering flexible options — including more in-person, blended and hybrid classes
Choose the start that's right for you: June, August, September or October
All MATC campuses are now open for in-person services including admissions, advising, financial aid and registration. Strong health and safety protocols are in place!
MATC continues to convert more Fall course sections to better meet your needs! The college's goal is to offer at least 60% of Fall courses through in-person, hybrid and blended formats. Course types should be final by Friday, May 7.

Register Online
Visit Self-Service (link) and choose "Student Planning." You can also search for available classes (link). See below for a step-by-step video showing you how to register using Self Service.

Not an MATC student? Apply now or sign up to register and just take a class!
HAVE QUESTIONS? GET HELP! — CONNECT TO your Pathway Office
You can connect to your Pathway team by video, phone or email by visiting matc.edu/gethelp!
Not sure which Pathway is yours? Use the Pathway locator tool and search by program.
We encourage you to connect virtually whenever possible! If you cannot, in-person teams are ready to connect you to virtual services at our four campuses. 
Follow these simple steps to register
Here's your checklist for registration:
Register via Self-Service (choose Student Planning)
Check your balance. (If you have a debt, don't let it stop you - Contact Student Accounts or visit your campus' Cashier's Office to make payment arrangements)
Confirm that you have met prerequisite requirements, if needed
Need to talk to someone to make a plan?
Connect virtually with your Pathway advisor. Find your Pathway contact here.
Want to change your program?
Contact a Career Coach at for further assistance!
MATC CAMPUSES ARE OPEN FOR SERVICES! STUDENTS CAN ALSO CONNECT WITH US VIRTUALLY AT

 

MATC.EDU/GETHELP
GENERAL SERVICE HOURS - BEGINNING APRIL 19, 2021
8 a.m.-6 p.m. Monday-Thursday
8 a.m.-4 p.m. Friday
Virtual services are available during these hours along with in-person support from Admissions, Advising, Financial Aid and Pathway offices. For specific on-campus hours for other teams, see MATC Services and Resources On Campus.
---
Our graduates succeed
Guaranteed transfer options: UW-Madison, UW-Milwaukee, Marquette and more
Our JOBshop connects graduates to careers
---
How to register for classes at MATC using Self Service Student Planning