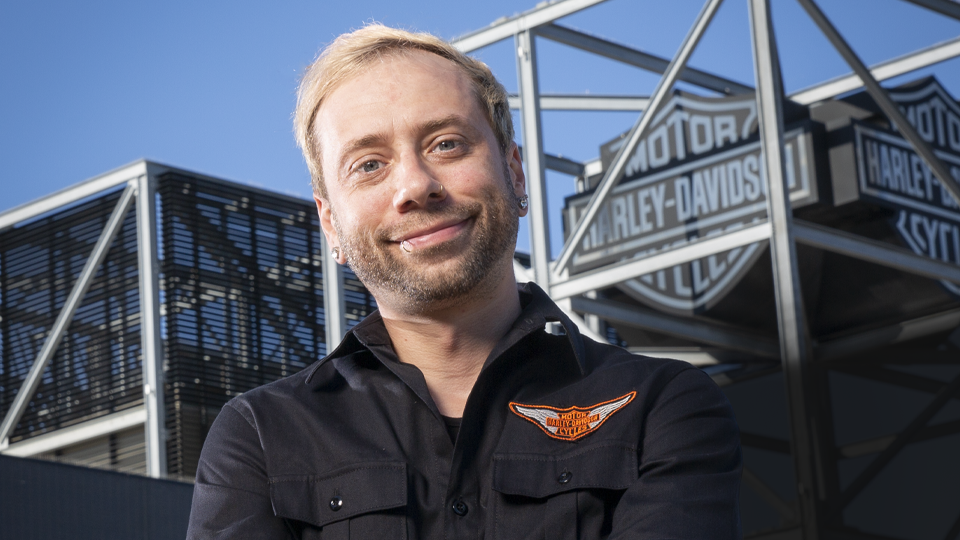 $2.1 million in MATC Promise scholarships awarded since the 2016-17 school year
Joey Nicgorski took a crack at college 20 years ago, attending the University of Texas at San Antonio from 2002 to 2004. He left broke, empty-handed and disillusioned.
"I got pretty bitter about higher education," said Nicgorski, who was born in Milwaukee, grew up in Texas and moved back to Wisconsin in 2018. "I owed a bunch in student loans. I didn't have a degree. I also really didn't have a path or a focus."
That all changed in 2020, when he saw an advertisement on Facebook for MATC's Promise for Adults program.
The program provides free tuition for eligible students who have earned some college credits but have not completed a degree. Eligible students earn up to 75 credits of free tuition — after other scholarships and grants are applied — to complete an in-demand associate degree or technical diploma.
"It seemed too good to be true," said Nicgorski, 39. "I fit the criteria almost exactly so I researched it."
Nicgorski began online classes during the COVID-19 pandemic. He compiled a 4.0 grade-point average, was inducted into the national technical honor society and, in December 2021, graduated with an associate degree in Business Administration and Management.
Today he works in the HarleyDavidson Inc. branding department in Milwaukee and is taking online classes for a bachelor's degree in marketing through the University of Wisconsin-Madison School of Business.
"Without seeing something that said free tuition, I probably would have never gone back to school," he said. "The program completely changed my life."
Realized need for college degree
After his two years at the University of Texas at San Antonio, Nicgorski played in a rock band for more than a decade, scraping out a living by playing gigs, tending bar and working at a local radio station.
By 2018, he had reassessed his life and had a job at a Harley-Davidson store in San Antonio. He then applied for and got a job at Harley-Davidson's headquarters in Milwaukee. Nicgorski quickly discovered he needed more education to move up in the company.
That's when he found MATC's Promise for Adults program. Taking advantage of the flexible course offerings, Nicgorski worked full time while taking classes, and appreciated the support he received from instructors and staff.
"I call Joey 'Mr. 4.0' because that is exactly what he accomplished at MATC," said Erik Riley, an advisor at the college's Oak Creek Campus. "Perfection. Joey is truly one of a kind with his personable character, dedicated efforts and goal-driven mindset. Even through his challenges, one word describes him best — perseverance."
Joey Nicgorski on MATC's Promise for Adults program
"For me, life has been a bit of a wild ride. I went from having no chance of ever going back to school to researching graduate schools. And that wouldn't have happened without the Promise program.
"Not having a financial burden is really a gift and having mentors and support from staff was hugely beneficial. I was ready to do this and I had to do this. I learned to be disciplined about deadlines and had a laser focus.
"Lives and people move at different paces. When the time is right for you, you'll know it."
Support MATC Promise students at matc.edu/donate