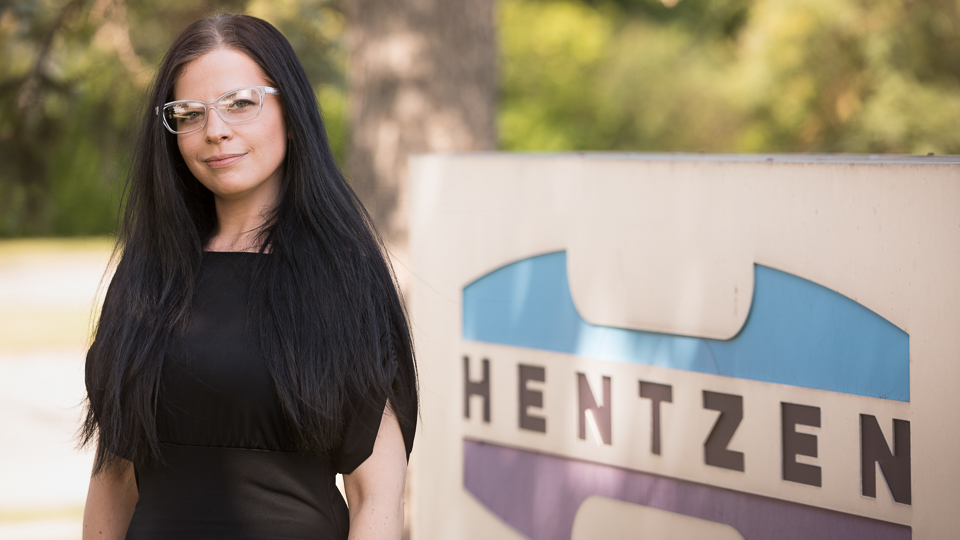 Q & A
Picture this: You're an MATC student with family obligations and working a job not connected to your career aspirations. You love what you're studying in school, but it will be at least a year before you can get a job or internship. "Wouldn't it be great," you think as you wait for the bus, "if I could work somewhere in my field, if I could earn the money I need, earn academic credit and be working toward my degree, all at the same time?"

No need to wish upon a star. JobUp Milwaukee is here, and — like a good employee — it is multitasking to meet the needs of employers, students and the community. As a cooperative work-education program, JobUp Milwaukee combines college courses with paid on-the-job work experience.
Thanks to three forward-thinking funders — Bader Philanthropies, Greater Milwaukee Foundation and JPMorgan Chase Foundation — this program is already reaping rewards for everyone involved. Two Milwaukee neighborhoods were selected for a pilot program launch.
If you live near or want to work in Milwaukee's Havenwoods Neighborhood Partnership or Menomonee Valley Partners Business Improvement Districts, this program is for you. If you are an employer with a location in these neighborhoods, your company could be a part of the pilot.
Cyle Kraft, who is enrolled in MATC's Chemical Technician associate degree program, is one of JobUp Milwaukee's first participants.
What is your job through the JobUp Milwaukee program, and what are some of your duties?
Cyle Kraft: My current job title is lab technician-liquid quality control (QC) with Hentzen Coatings, which is a company that makes paint for a variety of customers, including the U.S. government. My duties include obtaining the weight per gallon, running viscosity readings, obtaining solids reading, testing pH and running other tests to ensure that the paint batch that I am working on is up to the quality standard of the Hentzen name.
How did you hear about JobUp Milwaukee? What made you decide to apply?
Within my first year in the Chemical Technician program, there was a meeting with the students and JobUp Milwaukee. As I listened to the opportunities, one jumped out at me: the rate of pay Hentzen offered, which was $18 per hour. The job I had at the time paid only $9.50 per hour. I sent my résumé in, not thinking that it would amount to anything. I was used to hearing, "We require more experience." Before I knew it, I was contacted for an interview. This was a life-changing decision, the best decision I could have made.
How is your job helping your studies?
The current position I hold with Hentzen Coatings is the type of position that I would be working at after I graduate. I am gaining the experience that other employers require.
How are your studies helping your job?
My position with Hentzen Coatings requires a lot of training. The training has included running the wet tests as well as knowledge of the chemical combinations to create paint. A lot of the equipment I use at work is the same or very similar to the equipment that I used in coursework at MATC.
What advice would you give to fellow students interested in this program?
If you have an opportunity to gain experience in the field you are studying, you have to grab it. There are so many resources within JobUp Milwaukee that range from transportation to mental health. JobUp Milwaukee is an amazing program that accelerates your talent, experience and life in general.
Is there anything you'd like to say to the people who are funding and/or helped set up this program?
To those that are behind this project, you are nothing short of amazing. To go from hearing that I lack experience, to actually working in the field before I graduate has been an amazing, life-changing opportunity. I am a woman in a male-dominated industry, which is empowering. No matter what obstacle I have to face, I have all of these resources from JobUp Milwaukee to help me achieve success and just knowing that gives me a sense of job security.
Employers and students interested in JobUp Milwaukee can find out more at matc.edu/jobup.