Solaris Inc. founder Kathy Weatherly credits MATC for accomplishments in medicine, business and life.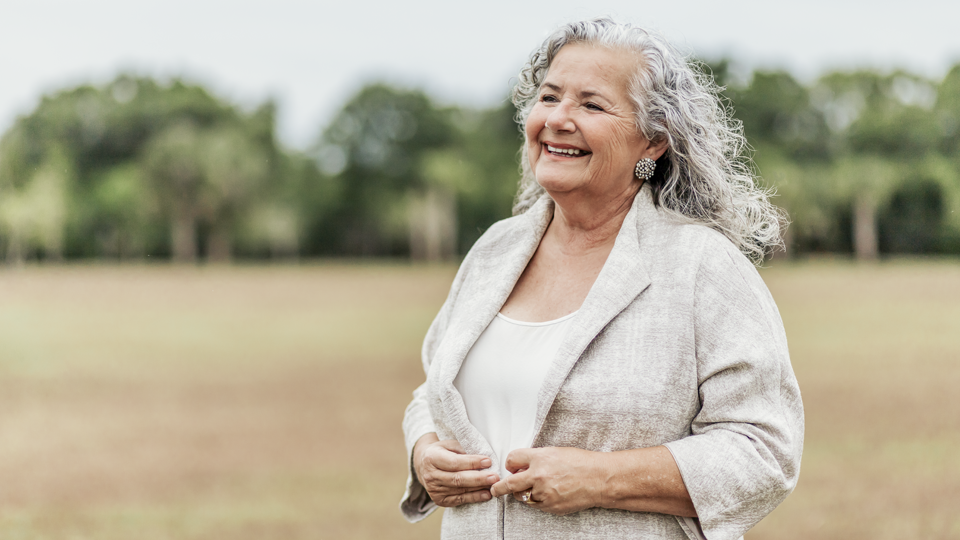 One class can change the course of a lifetime. For Kathy Weatherly, that class was at Milwaukee Area Technical College.
As a young mother working as a heating, ventilation and air conditioning operator and security guard at Northwestern Mutual Insurance Company, Weatherly started classes at MATC in January 1988. She enrolled in a course that explained how to study effectively, manage time efficiently, organize materials, cope with exams, write research papers and deliver oral presentations.
"I thought it was just about the most ridiculous class in the world," Weatherly recalled. "But in the end, that course helped me and my children more than any other class I ever took. It became the basis for all the success I have had in my life."
And Weatherly has had quite a lot of success. Her classes at MATC provided the foundation to earn three college degrees, work as an occupational therapist, start and operate a highly-successful, multi-million dollar medical equipment business and become a respected philanthropist and servant leader.
"At MATC, I found out I loved learning," Weatherly said. "I loved reading books. It built my self-esteem and made me curious about the world. To me that's what MATC represents: You can enter the next level of education with a support network to help overcome any fears and insecurities you might have."
Born in Missoula, Montana, and raised in Washington state, Weatherly was never expected to — and certainly not encouraged to — attend college. "My mother always said 'men go to college and women marry men,'" she said.
The family moved to Kennewick, Washington, and Weatherly graduated from Kamiakin High School in 1974. She met her husband, Richard, when he was serving as a VISTA volunteer. They married in 1975 and moved to Milwaukee, where Richard grew up and attended high school and college. He worked in the Waukesha school district while she raised their sons and worked at Northwestern Mutual.
Weatherly's husband encouraged her to take classes, and MATC offered an affordable, convenient option with a diverse student population. "College was so foreign, so extremely frightening to me," she remembered.
Technical Colleges are a way to get into the door and gain the skills that are in demand.
Despite her anxiety, she took several English courses, speech, anatomy, physiology, science and math. She took classes during the day, at night and on weekends, whenever she could fit them into her schedule. She would frequently take her kids to Chuck E. Cheese so they could play while she studied.
"The flexibility MATC offered was another great part of the experience," she said. "I started out thinking I couldn't do it, but I found out I could learn and I enjoyed learning. I became an education addict. My memories of MATC are so vivid because the school made such an impression on me. It represented a dramatic change in my life."
Weatherly went on to earn three degrees from what is now Mount Mary University, in art, occupational therapy and business. She started working as an occupational therapist for Health Reach, a contract provider. There, she and several co-workers began trying to figure out ways to better treat lymphedema, a swelling of the skin caused by diseases like cancer.
They discovered something that worked — chipped foam covered in quilted sleeves — and began assembling customized compression products. Weatherly started making them at home, in her son Kyle's bedroom while he was away at college. She soon expanded to the basement, then the living room. Kyle returned home from college and discovered "mom's hobby" had turned into a big, burgeoning business — Solaris Inc. was born.
In 2006, Weatherly urged Kyle to take the helm of the company. From Weatherly's Brookfield home, Solaris moved into a 15,000-square-foot facility in West Allis, then built a $5.3 million, 68,000-square-foot facility at the Menomonee Valley Industrial Center.
In 2014, the European firm Lohmann & Rauscher (L&R), an international supplier of medical devices and hygiene products, acquired Solaris for an undisclosed price — enough to take care of Weatherly and her family for the rest of their lives.
Today, Weatherly and her husband divide their time between Wisconsin and Florida. She joined the Lymphedema Association of North America (LANA) board in 2001, and now serves as vice president. She is coordinating and planning LANA's lymphedema summit in October in St. Louis.
"The learning never stops," she said. "It keeps me mentally busy, keeps me interested in learning. If I don't have a project, I'll make up something."
Kyle Weatherly runs Vliet Street Capital, a Milwaukee investment firm that supports non-tech startups. Two of Kathy's sons went to four-year colleges, while another took several classes at MATC before attending Pinellas Technical College in Florida. Today he's a successful plumber and business owner.
"Technical colleges are a way to get in the door and gain the skills that are in demand," Weatherly said.
And even one course at a technical college can make the difference.
"After a while, I gained the confidence that I needed, but the education all goes back to that one class at MATC," Weatherly said. "Without that class, I wouldn't have had the skillset to be successful."