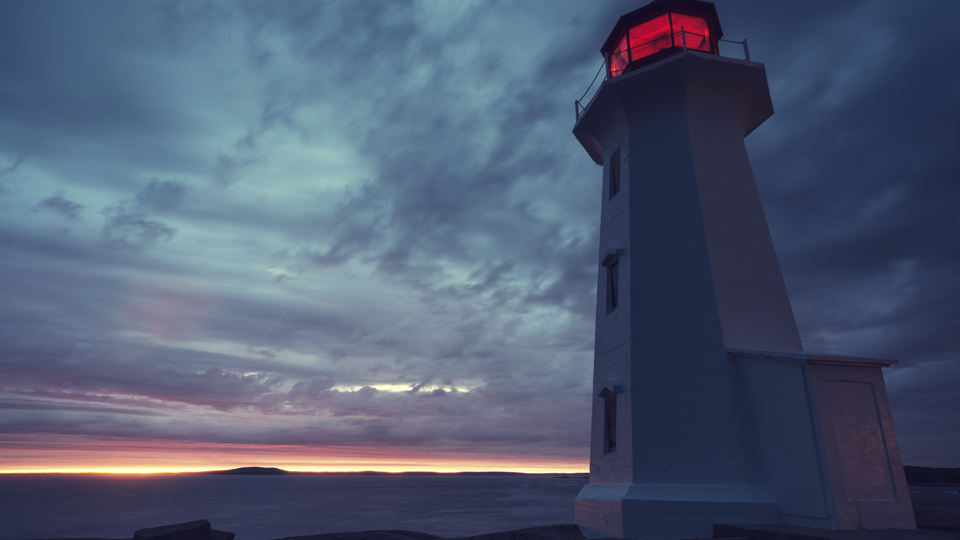 Like thousands of other students heading to school, Linishka Aviles was a little nervous. Butterflies flitted in her stomach and questions filled her head as she started classes at MATC.
"I had no idea what to expect," said Aviles, who identifies as Hispanic and earned her High School Equivalency Diploma (HSED) along with an administrative professional certificate at MATC last year. "But things became very welcoming for me in a very short time. The students in my classes got the support they needed from all the instructors and from each other."
Creating a respectful and rewarding environment where Hispanic/Latino/a students can learn, succeed and transform their lives has long been MATC's mission. That objective influenced the college's announcement in 2019 that it would work to attain a Hispanic-Serving Institution (HSI) designation through the U.S. Department of Education.
Among the criteria for designation is that MATC's headcount is at least 25% college-level Hispanic/Latino/a students by 2024.
In Fall 2017, 16.4% of MATC college-level students were Hispanic/Latino/a. By the end of 2021, the percentage grew to 18.5%.
MATC administrators, faculty and staff are committed to eliminating barriers to accessing college faced by Hispanic/Latino/a students.
"We have strong support from our leadership to get this implemented, so I believe we can continue to move the needle," said Dr. Wilma L. Bonaparte, who recently retired as the executive director of MATC's Mequon Campus and head of the college's Hispanic-Serving Institution Steering Committee. "I feel optimistic that we are moving in the right direction."
"We are proud to continue the work that Dr. Bonaparte started under the direction of Cynthia Galvan (HSI Academic Diversity Officer) and Arlensiu Garcia Novelli (HSI Student Services), our new co-chairs," said Eva Martinez Powless, MATC's chief diversity, equity and inclusion officer. "In the coming months, we will continue to deepen our commitment to providing Hispanic students the tools needed to transform their lives."
MATC Spotlight
Staying Connected With the Consulate of Mexico
The exterior of the Consulate of Mexico in Wisconsin is unassuming, a two-story stone structure on Milwaukee's North Prospect Avenue.
Yet inside those plain walls, the consulate is a safe haven that provides information, documentation and inspiration for many people in Milwaukee's Hispanic, Mexican and Latino/a community — whether they are newly arrived or established residents.
And in 2019. MATC became the first Wisconsin institution or higher education to enter into a partnership with the consulate to create "Ventanilla de Oportunidades Educativas," a place where Mexican citizens find a range of educational resources, from early education to English as a Second Language (ESL) programs to General Educational Development (GED) preparation classes.
Last year the partnership between MATC and the consulate continued to thrive and grow, despite the lingering effects of the COVID-19 pandemic.
"One of our main purposes is to educate people on all topics, especially when they just arrive here," said Dante Gomez Martinez, consul of community affairs. "We serve as a bridge to provide confidence to people that there are places like MATC to serve them, promote them and respect them. We know MATC is one of the main state institutions to serve this community. We know the commitment that the college's leadership, staff and others have made to the Hispanic community."
In the past, MATC collaborated with the consulate on live presentations about educational and health topics. "Because of the pandemic and the effects it had on our live presentations, we had to change our communications channels," Martinez said.
MATC leaders along with Martinez and Daria Bzeniuk, a native of Ukraine who teaches classes in Spanish and Spanish literature at MATC, have produced almost daily Facebook broadcasts on basic adult education courses, financial education, GED and High School Equivalency Diploma (HSED) programs and bilingual classes.
Bzeniuk, who serves as the consulate's education promoter, helps create hour-long videos four days a week and posts them on the consulate's Facebook site.
In response, audience numbers have soared, Martinez said.
MATC vital to community
Leaders in Milwaukee's Hispanic community agreed that MATC continues to excel at fostering an environment of achievement for Hispanic/Latino/a students, and that the college will achieve HSI designation as planned.
"The HSI journey shows a strong commitment to make all students feel a sense of inclusion and belonging, and that is so important," said Francesca Mayca Wegner, executive director of HPGM (formerly known as Hispanic Professionals of Greater Milwaukee), which advocates and supports Hispanics and Hispanic businesses. "It is clear to me that MATC staff and leadership have a lot of care and concern for students. I am very impressed with the resources, the support and the partnerships they have created for this effort."
The college has moved toward attaining HSI status by:
Hiring designated bilingual staff in the Call Center and Recruitment department to support Spanish speakers; the bilingual recruiters are assigned to work with high schools with at least 30% Hispanic/Latino/a populations
Hosting "Casa Abierta" open house events each semester with Spanish-speaking staff to provide information about MATC's programs
Increasing the number of bilingual courses and programs
Continuing to offer the MATC Promise program, which provides free tuition to eligible students
Starting a DACA Scholarship Fund at MATC Foundation
Deepening its partnership with the Mexican Consulate of Wisconsin
With HSI designation, MATC would be eligible for financial resources to improve student services for Hispanic/Latino/a students and all students, provide innovative instruction to retain students, support partnerships with four-year colleges and help improve financial literacy.
These efforts also will broaden MATC's impact as an educational solution to some of the community's persistent employment challenges — unemployment, underemployment and skills gaps — by diversifying the regional workforce and creating economic growth.
"MATC is precisely what the Hispanic community needs to improve the quality of their lives and the quality of their jobs," said Dante Gomez Martinez, the consul for community affairs at the Mexican Consulate of Wisconsin in Milwaukee. "The first Hispanic generation arrived here to work. They learned they needed to be trained, and at some point, they needed some education. Achieving HSI will enhance the strong presence that MATC has in the Hispanic community."
Mayca Wegner, of HPGM, views MATC as a crucial step in students' career preparation and future success.
"Not every student is ready for a four-year college experience," she said. "MATC can provide avenues for success and help build Milwaukee into a city where Hispanics and Latinos want to live, work and raise families."
The Hispanic population is growing locally and nationally. According to the U.S. Census Bureau, there were 35.3 million Hispanics in the United States in 2000. That number rose to 50.5 million in 2010 and to 62.1 million in 2020 — a 76% increase in two decades.
While the population of Milwaukee County and the city of Milwaukee decreased between 2010 and 2020, the Hispanic population increased in both cases.
Still, only slightly more than half of Hispanics/Latinos/as in the U.S. are high school graduates; as a result, they are more likely to be employed in lower-skill occupations than non-Hispanic Whites.
Increase in bilingual offerings
HSIs have become important institutions for increasing access to college and improving economic opportunities for Hispanics/Latinos/as. Two-year HSIs lead the way in producing the highest number of Hispanic transfer students and associate degree recipients, according to the federal Department of Education.
Hispanic/Latino/a students come to MATC because of the bilingual programs, representative faculty, support programs and extensive cultural programs on campus, Dr. Bonaparte said.
"Students like seeing themselves reflected in the staff," she explained. "Plus, many alumni talk about how MATC was life-saving and how they would not be where they are without MATC. Our mission is to transform lives and I believe that for many, their experiences align with that."
Support the DACA Scholarship fund at bit.ly/matcdacaplus
MATC is precisely what the Hispanic community needs to improve the quality of their lives and the quality of their jobs.
MATC Spotlight
Learning Technology in the Mother Tongue
Aprenda sobre tecnología en su lengua materna
Applying for a job. Writing a resume. Taking a test. Helping a child with homework.
To do those tasks these days, you need a computer.
With technology so prevalent in society today — from personal computers to tablets to smartphones to interactive televisions — knowing how all these systems work is critical.
For many Hispanic/Latino/a students, learning technology is easier and more effective in a familiar language. MATC continues to provide bilingual computer training courses, allowing Spanish-speaking students all-important access to the digital world.
"Not having computer knowledge or computer skills limits a person drastically," said Daria Bzeniuk, a Spanish instructor at MATC and the education promoter a the Consulate of Mexico in Milwaukee. "Without these skills, people can't apply for jobs on the internet. They are not familiar with Microsoft Word and other programs. They can't help their kids with homework. Many doors stay closed."
MATC works to open those doors by offering a wide range of bilingual programs. MATC teaches course in Spanish and in English, has a college website in Spanish, hosts open houses in Spanish and utilizes Spanish signage.
The Wisconsin Technical College System granted $150,000 to MATC to improve the engagement and academic success of bilingual students - especially Hispanic/Latino/a students - by enhancing bilingual course offerings, campus communication, employee onboarding orientations and professional development opportunities.
MATC plans to increase the number of bilingual courses by 20% by the end of Spring 2022. Bilingual computer training is a natural extension to those efforts.
Last year, MATC partnered with the Latino Chamber of Commerce of Southeastern Wisconsin to provide basic computer courses in Spanish at MATC's Oak Creek Campus.
The course started in late October and met twice a week. Taught entirely in Spanish, the course covered topics such as computer fundamentals and the Microsoft Office Suite.
"I didn't know anything about computers. We learned the basics, the parts of a computer and different programs such as email and how to make presentations for our jobs," said student Ada Tovar.