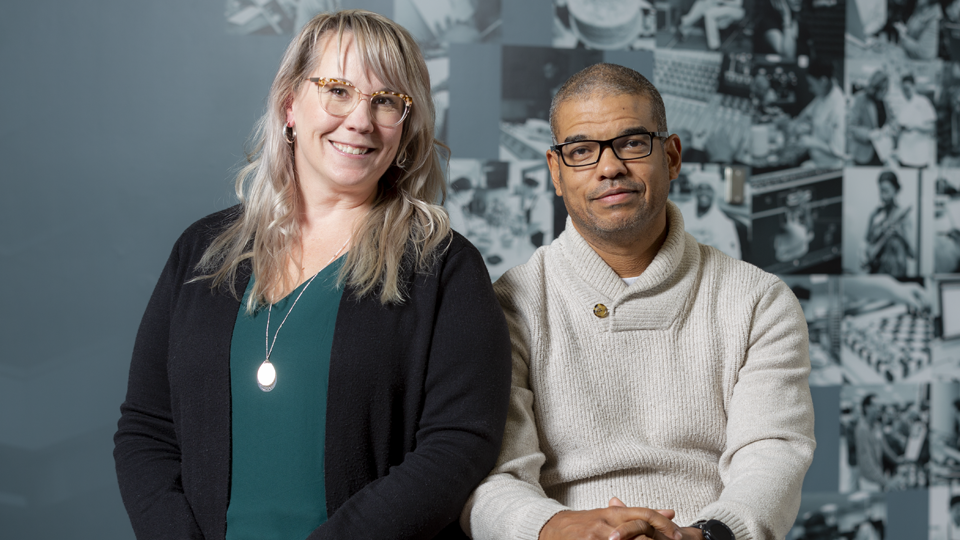 MATC Is Key to Career Changers
Anthony and Shelly Boyd both enjoy lucrative and rewarding careers in healthcare — careers that were made possible through the education the couple received at MATC. Here, the Boyds share the inflection points that shaped their careers.
When they realized they were ready for a career change
Shelly Boyd: I'd been working in the printing industry for about nine years. Anthony and I met working for the same company. We had just started dating. My job wasn't really going anywhere. I had some experience as a CNA (certified nursing assistant). My mom had always encouraged me to become a nurse. I did a lot of research and found that MATC offered a strong nursing program that was very affordable.
Anthony Boyd: The salary I was earning at the printing company at the time seemed OK but I didn't really love the work. I wanted to find something more suited to my long-term aspirations. At the time, I thought it would be something related to computers so I joined the Air Force to receive training in electronics, and communication and navigation systems. It was after serving in the Air Force that I enrolled in MATC.
What they discovered at MATC
Shelly Boyd: I started off in the CNA class to refresh my skills. My CNA instructor was tough; she emphasized the minutiae and that focus on the little details that matter has carried me forward throughout my nursing career. As a new nurse, I was much more comfortable around patients on the floor than my peers from other programs. The clinical experience I gained at MATC put me so much further ahead.
Anthony Boyd: Although I started out at MATC studying computer electronics, I quickly realized that the jobs in those career fields didn't appeal to me. My counselor mentioned the Biomedical Electronics Technology program. I didn't even know that existed. He explained to me that it's working with electronics in a healthcare setting and the salaries were more substantial. That was important to me because we had a growing family. The opportunity to gain real-world experience through an internship while I was still in school was really valuable.
I now have a career full of opportunities where I contribute to society in a very positive way.
How MATC positively influenced the trajectory of their lives
Shelly Boyd: I completed training to become a CNA, LPN (licensed practical nurse) and RN (registered nurse) at MATC. Very soon after I started working, I was promoted to the role of charge nurse. I was very comfortable in that role for many years but after our second child was born, I realized I wanted to do more. When my daughter was 6 weeks old, I went back to school for my bachelor's at Chamberlain College of Nursing. I had a head start because my MATC credits transferred. Within six months of earning my bachelor's, I started on my master's at Concordia University Wisconsin. I became a nurse practitioner working in pulmonary and critical care.
I chose to step away from that field during the pandemic and now I make house calls for United Healthcare and have started working as a legal nurse consultant. Our lives are totally different from where we were 10 years ago.
Anthony Boyd: What I learned at MATC was how to solve problems, how to figure things out. I'm now a clinical imaging engineer at Froedtert Hospital in the radiology department. Hospitals invest a lot of money in radiological devices such as CTs, MRIs and X-ray machines and they are quite complex pieces of technology. Which means if there's any downtime, it costs the hospital a lot of money so being responsible for their proper functioning is critical. I now have a career full of opportunities where I contribute to society in a very positive way.
Most importantly, I'm able to prioritize my family because I'm earning a good salary, and my schedule is much more manageable and realistic than it was in the printing industry.
Their advice to others contemplating a career change
Shelly Boyd: Don't let your age or the time commitment be a roadblock keeping you from going to school. Focus on your end goal. MATC is affordable and flexible for working families.
Anthony Boyd: Community college is a good avenue to explore career opportunities. Through hands-on internship experience working alongside people in your industry, you get a better sense not only of the work but also what the environment is like.
Are you an MATC alumnus? Join the Alumni Network! Visit matc.edu/alumni
MATC Spotlight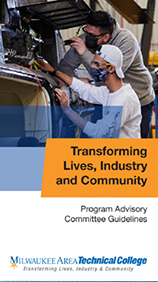 Advisory Committee Members Share On-the-Job Insights
Industry representatives who volunteer to serve on the college's advisory committees help shape MATC's high-quality education. Approximately 100 committees are aligned with MATC's career-focused programs; Anthony Boyd is a previous member of the Biomedical Electronics Technology advisory committee. Committee members provide input regarding the college's equipment purchases and course development to ensure graduates have the skills employers seek. To learn more about MATC's advisory committees, visit matc.edu/advisory.