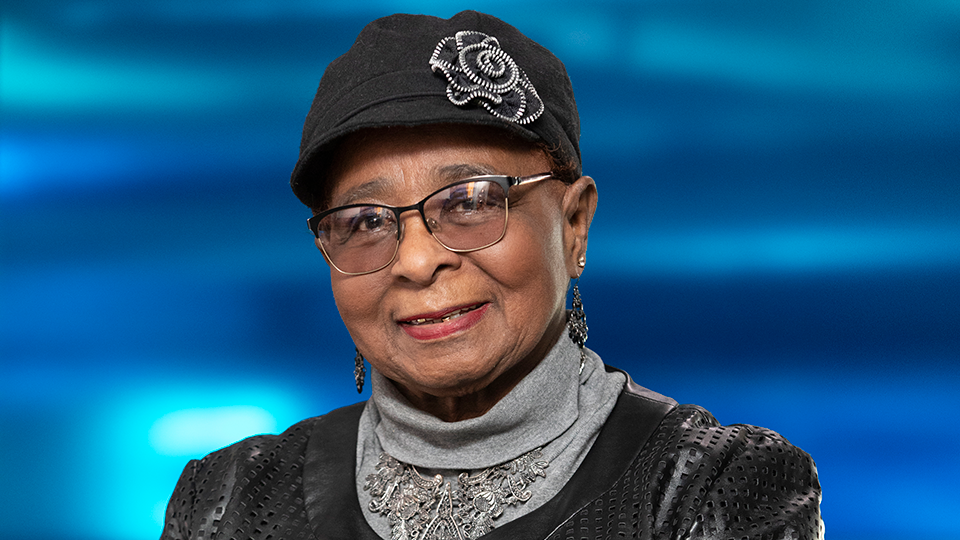 Long before social media users popularized the term influencer, Viola Hawkins was a powerful community presence. This well-connected member of the Milwaukee community has two daughters and an astounding 30 godchildren, some of whom call her Mom. She shapes and influences some of the most important decisions of their lives, referring many of these godchildren to counselors at MATC — her alma mater — to find an in-demand career. Her influence doesn't end there and she even advises young people she encounters in the grocery store to consider attending the college.
Alumna creates scholarship
Knowing that MATC provides many in our community with a solid foundation, she created the Ms. Vi Hawkins Grassroots Scholarship through the MATC Foundation Inc. for eligible students in either Business & Management or Manufacturing, Construction & Transportation. She emphasizes that this scholarship is not to enable, but to help people achieve. The Foundation staff soon learned that this scholarship is an extension of her as a guiding influence in the lives of many. Hawkins enrolled at MATC in the 1980s and  chose the Business Administration degree program because it provided a variety of work options.
"The instructors were very good, and they had compassion," she recalled. Though she was often the oldest in her class, she was comfortable with her fellow students. "People at MATC are very cordial and you know that you are all there for the same reason," she said. Over 35 years later, Hawkins still keeps in touch with a classmate.
She viewed her degree as a powerful indicator to future employers of her ambition to succeed. After her graduation, she worked in the City of Milwaukee Housing Authority for about 15 years. 
If you don't set goals for yourself, you cannot achieve.
"The associate degree showed that I took the initiative to take another step forward. There's so much going on in the world that you need to keep abreast of," she explained. Her educational goals also were an example to her daughters. Hawkins still remembers the day when her daughter Deborah told a high school official, "I have to go to college because my mom is in school."
While pursuing her degree, Hawkins set a target grade-point average of 3.0 and worked especially hard her last semester to make sure she met that number. "If you don't set goals for yourself, you cannot achieve … It's all about setting your goals and putting a timeframe on them. When you do that, you'll reach your goals," she said. She achieved all A's that semester and still keeps her transcript, plus her diploma and a photo of her crossing the stage at commencement.
Busy all the time helping others
This community influencer says she is now "busy all the time" and volunteers on several boards and committees, including the Board of Directors of Revitalize Milwaukee and the Safety and Civic Commission for the City of Milwaukee. Earlier in life, she was a Red Cross volunteer with the former Milwaukee County General Hospital in Wauwatosa, which was dedicated to serving the region's poor.
Hawkins also helped open Milwaukee Public Schools facilities to the public for after-school recreational activities. An avid softball and volleyball player and bowler, she made the push to open recreational facilities knowing that students needed opportunities for safe, healthy activities in their community.
She still dances to stay active, is quick to smile and laugh, and displays a positive outlook on life. Her uplifting worldview includes helping her godchildren and other young people with advice, and now supporting student scholarships at MATC.
To donate and support MATC students, contact Development Director Monika Walloch at wallocms@matc.edu or visit matc.edu/donate.