---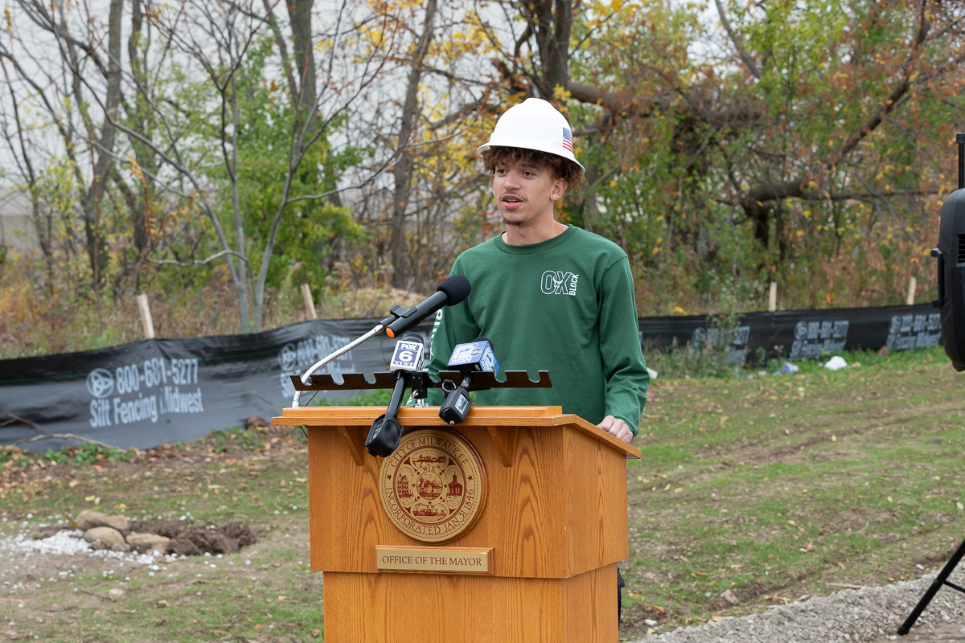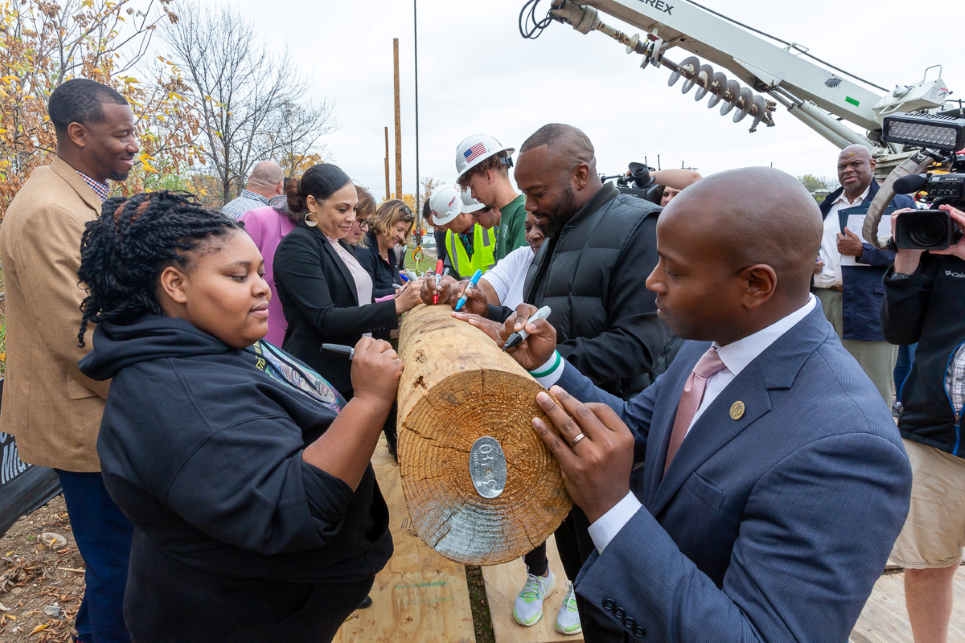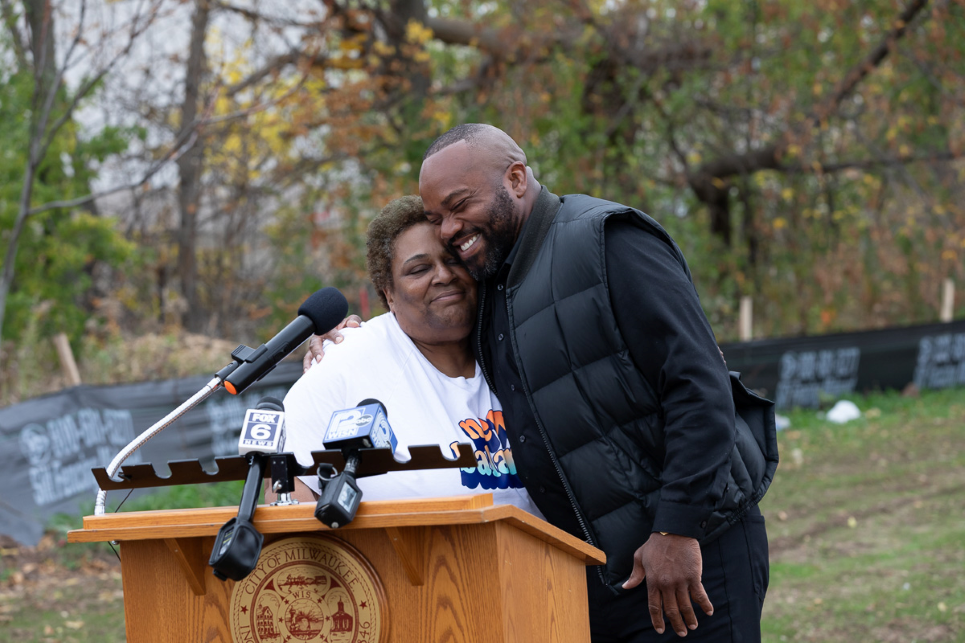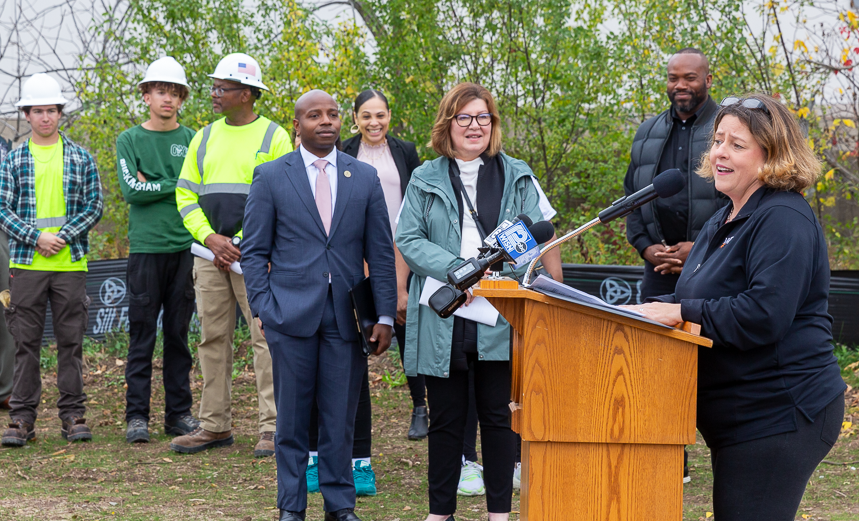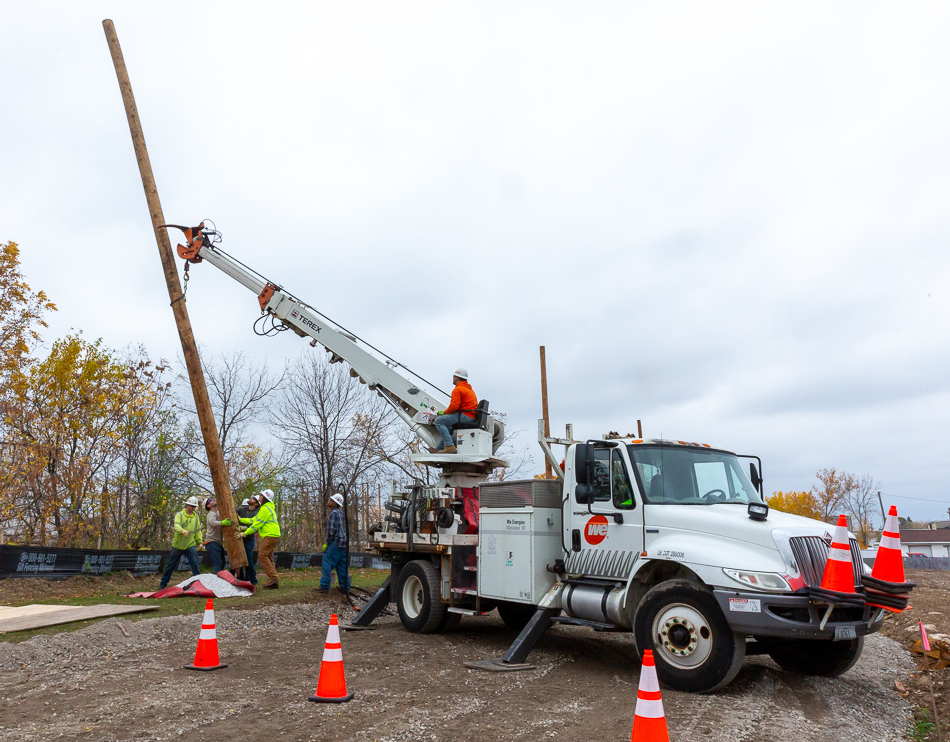 Working with energy can make you feel like a superhero. The power goes out, you help fix the problem, the power comes back on and everyone claps for you. That's a great feeling.
Demetrius Bradford Jr. barely breaks a sweat getting to class at Milwaukee Area Technical College.
From his apartment on Martin Drive in Milwaukee, he is a short drive, a quick bus ride or a brisk walk away from the college's recently opened Electrical Power Distribution outdoor training facility in the Metcalfe Park neighborhood.
"My classroom is like five minutes from where I live," Bradford said. "I drive, but I can take the bus or even walk if the weather is nice. It's practically right in my own neighborhood."
At the facility, located on North Avenue between 30th and 31st streets, Bradford is learning to be a utility line mechanic, also known as a line worker. It's a career that pays an average salary of $83,000 per year.
Other Milwaukee residents will have the same opportunity thanks to the Metcalfe Park training facility — the fruit of collaboration and cooperation between MATC, We Energies, the City of Milwaukee, the Metcalfe Park neighborhood and the Milwaukee Metropolitan Sewerage District.
On Wednesday, October 25, those partners, along with current MATC Electrical Power Distribution students, gathered at the site to watch the installation of the sixth and final training utility pole and to celebrate the historic project.
"This was a vacant lot for so many years," said Milwaukee Mayor Cavalier Johnson, who spoke at the event. "Now this will be green space, parks space, a community space and an education space."
For MATC, the site features yard space, a trailer for classroom instruction and a series of poles for field instruction. For neighborhood residents, a new swale will help with water retention and other parts of the site will be dedicated for park and recreation use.
"This took some time, but this was collaboration at its best," said Laura Bray, MATC's vice president of college advancement and external communications and executive director of the MATC Foundation Inc. "Partners came together to expand training opportunities tied directly to high-demand, high-paying jobs. This will bring a new asset to the great Metcalfe Park neighborhood."
With this partnership, Metcalfe Park residents have a chance to learn a high-demand trade right in their own neighborhood, said Danell Cross, executive director of the Metcalfe Park Community Bridges group. "They can walk to a place, get training, then have a career with a real wage," she said.
MATC President Vicki J. Martin, Ph.D., noted that although the college has an Electrical Power Distribution program training facility at the Mequon Campus, the program constantly has a waiting list of students. "We needed more capacity," she said.
The 30-credit program covers the basics of electrical power distribution, line mechanics rescue and safety, and general workplace communication. Students are prepared for entry-level electrical line worker positions, and graduates can use the training as a step toward apprenticeship. 
A first-year apprentice line worker can make $65,000 or more, said Matthew Reindl, an electrical power distribution instructor at MATC. The median pay, according to the U.S. Bureau of Labor Statistics, is about $83,000. An experienced line worker who travels to sites affected by natural disasters can make nearly a quarter of a million dollars a year, he said.
"We're starving for linemen right now," Reindl said. "There's more demand on our power grid, which means more repairs are needed. There's no shortage of work."
Careers in the energy field are in high demand right now, said Jennifer Buchanan, assistant to the president and CEO at We Energies. "These jobs are the 'it' thing," Buchanan said. "Our industry has never been more interesting or more exciting."
For the past seven years, We Energies has offered a summer internship for aspiring line workers to Milwaukee Public Schools' high school students. Bradford participated in the program in his final two years at MPS' Riverside High School and discovered his career calling.
"Working with energy can make you feel like a superhero," Bradford said. "The power goes out, you help fix the problem, the power comes back on and everyone claps for you. That's a great feeling."
Aidan Doonan, another Electrical Power Distribution student at MATC, can't wait to start working. "I love the physicality of the job," Doonan said. "I knew I didn't want to sit behind a desk. I wanted to work with my hands and work in the weather."
Doonan and Bradford are getting their entire education and training paid for thanks to the full-ride Ellen and Joe Checota MATC Scholarship Program, which covers tuition, books, course fees, equipment, supplies, transportation, child care and meal plans. The goal is to help eligible students pursuing technical diplomas and certificates earn their credentials and enter the workforce quickly. 
Electrical Power Distribution is one of the 90 MATC programs eligible for the Checota MATC Scholarship Program.
"I'm accelerating into a career," Doonan said. "I will be able to get out and get to work and not have to spend more years in school. And I will be doing something where I can make a real difference."
Learn about MATC's Electrical Power Distribution program
About MATC: Wisconsin's largest technical college and one of the most diverse two-year institutions in the Midwest, Milwaukee Area Technical College is a key driver of southeastern Wisconsin's economy and has provided innovative education in the region since 1912. More than 28,000 students per year attend the college's four campuses and community-based sites or learn online. MATC offers affordable and accessible education and training opportunities that empower and transform lives in the community. The college offers more than 180 academic programs — many that prepare students for jobs immediately upon completion and others that provide transfer options leading to bachelor's degrees with more than 40 four-year colleges and universities. Overwhelmingly, MATC graduates build careers and businesses in southeastern Wisconsin. The college is accredited by the Higher Learning Commission.