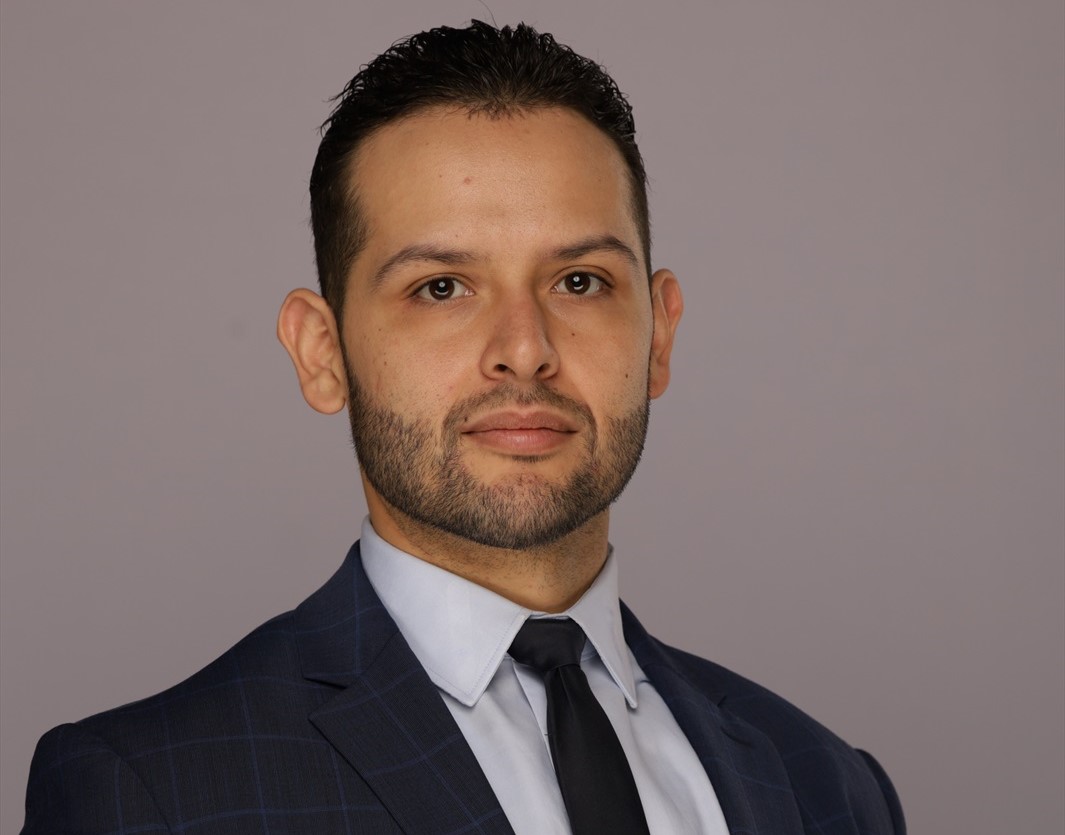 I decided I was going to get the skills I needed to stand on my own if I ever needed to. It was about going out there and doing it.
MILWAUKEE – Yesterday's Cain Mendoza would hardly recognize today's Cain Mendoza.
Back in the day, Mendoza was a slacker, more concerned about cracking jokes than cracking open books. He didn't care much about taking care of himself, and cared less about what he wore. He drifted through Milwaukee Public Schools' Alexander Hamilton High School before graduating in 2011. 
"I was the class clown," Mendoza recalled. "I had absolutely no idea what I wanted to do with my life."
Today, the 30-year-old Mendoza is a Milwaukee Area Technical College graduate, a successful businessman, a community leader and a devoted father. This transformation came through hard work, discipline and a fierce drive to not just survive, but thrive.
"I'm hardheaded and have an unwavering will," said Mendoza, who was recently named president of the Latino Entrepreneurial Network of Southeastern Wisconsin, Inc. "I decided I was going to get the skills I needed to stand on my own if I ever needed to. It was about going out there and doing it."
Mendoza was born in Fresno, California. He moved to Milwaukee when he was 7 years old and went on to grow up on Milwaukee's south side. He enrolled at MATC right after high school, first to study nursing, then medical interpreting. But without any clear career plan, he dropped out.
He took a job in sales that tapped a deep vein of entrepreneurialism he had inside him. He also discovered that simply thinking you can do something didn't equate to success.
"I certainly got a real-life education," he said. "Rejection became a friend. I learned to fail fast and fail forward. It was like stepping into the ring with a boxer. You can have the heart of a lion, but he knows things you don't. At some point you have to learn what he knows."
Mendoza began to reshape and refocus his mind, body and spirit. He joined a gym, lost weight and competed in bodybuilding. He would listen to motivational, self-help audio tapes. In 2019, he returned to MATC. Even though he was working full-time and raising a son as a single father at the same time, going to school was just the challenge he needed to move forward.
"I live for stepping out of my comfort zone," Mendoza said. "I got around people who were goal-oriented. I have become a lifelong student because I know that knowledge is power."
For three years, MATC delivered that critical knowledge to him. "The people at MATC were very helpful and were very responsive," Mendoza said. "It was a very good environment for me and I am grateful for their programs, such as their promise program." 
He earned an associate degree in Business Management in December 2022. While completing his studies, he took a job as business development manager at Creative Marketing Resources (CMRignite), a full-service, strategic communications agency that serves a host of national clients.
Read about MATC's Business Management program
His job is to find new business opportunities for companies by cold calling, connecting, networking and partnering. "I'm a hunter," he said with a smile. "And I love this kind of work." 
Among the connections he made was Nelson Soler, who founded the Latino Entrepreneurial Network. Soler reached out to Mendoza about working with the network, which provides services and educational programs to individuals, entrepreneurs and business owners in Milwaukee's Latino community.
"He saw something in me," Mendoza said. "It was really the first time someone recognized me as a leader. I ignored any fears I had and said yes."
Mendoza was sworn in as president of the board in January and will serve one year. He aims to help the organization expand its bilingual entrepreneurial training centers and hopes to find forums to share his story with the city's Latino youth.
"The type of influence you have is based on the example you set," Mendoza said. "We want them to listen to us. Well, we need to listen to them as well. Telling them the truth and being super authentic is what they want to hear.
"There are many resources and there is a lot of help available for educational and financial assistance," he added. "That help is there so we can get people out of a victim mentality and turn them into warriors. We need to teach resilience, fortitude, and that it's okay to be okay to fail, we have all been there. Let's empower ourselves to become the change we want to see, no one is coming to save you."
About MATC: Wisconsin's largest technical college and one of the most diverse two-year institutions in the Midwest, Milwaukee Area Technical College is a key driver of southeastern Wisconsin's economy and has provided innovative education in the region since 1912. More than 25,000 students per year attend the college's four campuses and community-based sites or learn online. MATC offers affordable and accessible education and training opportunities that empower and transform lives in the community. The college offers more than 170 academic programs — many that prepare students for jobs immediately upon completion and others that provide transfer options leading to bachelor's degrees with more than 40 four-year colleges and universities. Overwhelmingly, MATC graduates build careers and businesses in southeastern Wisconsin. The college is accredited by the Higher Learning Commission.