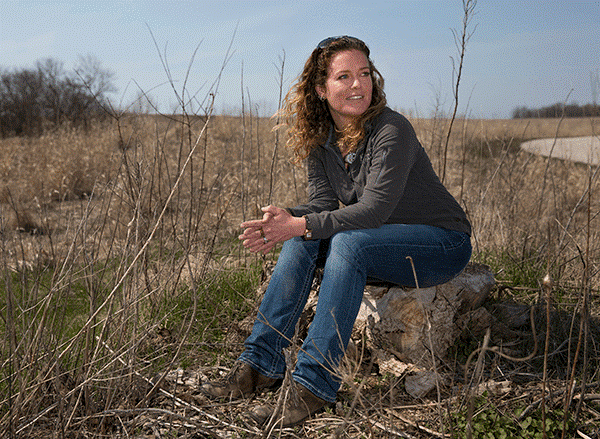 Kristin Thiel Gies credits Milwaukee Area Technical College's landscape horticulture associate degree program with "lighting the green fire" in her nearly 15 years go. Now the executive director of the Mequon Nature Preserve, one of her most fervent goals is to light that same fire in the approximately 12,000 youngsters from southeast Wisconsin who visit the preserve each year. For many, especially children from the central city, it is their first chance to experience nature.

"Sixty-five percent of the students who visited the preserve last year were from the City of Milwaukee," she said. "Many kids come here terrified they will see bears and crocodiles. They have never even heard a cricket. They leave here with a new understanding and are totally addicted to nature."

 

Advocate for the Environment

The 438-acre nature preserve is dedicated to environmental education and restoration of the land. Gies speaks passionately about the need to preserve the land and plant life. "If we don't have trees, we'll have no oxygen," she said. "We need plants and they need us. We're their voice. They can't scream out. We need people to understand how important this is. I feel it's my duty to raise awareness of preserving the earth. We're borrowing the land from our children. If we can connect people back to nature, they'll fall back in love with why we're all on the earth."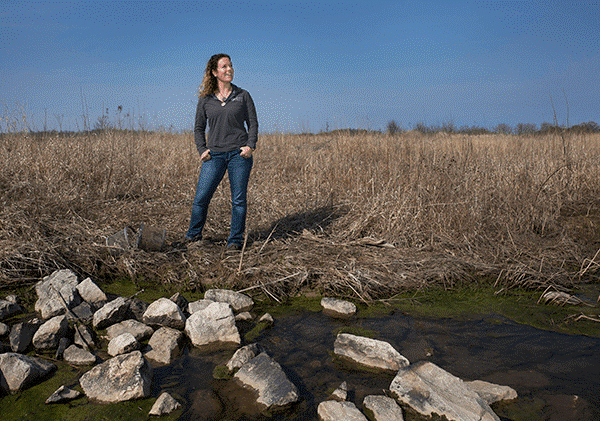 Like many students beginning college directly after high school, Gies wasn't sure what she wanted to study. After short stints at Concordia University Wisconsin and the University of Wisconsin-Milwaukee, she found herself at loose ends, uncertain of what she wanted to do next. Her parents urged her to consider enrolling at MATC's Mequon Campus.
That was an unusual move for a young Mequon resident, she said. She had never considered attending a technical college. But she quickly fell in love with MATC. "The teachers were incredible," she said. She soon discovered the landscape horticulture program, and fulfilled requirements for all three tracks in the program before graduating in December 2002.
She met her husband, Mike Gies, in a landscape horticulture class. He also graduated from the program. The couple has two young children.
MATC Instructor Helped Open Her Mind to Importance of Nature
Gies reminisced about the time now-retired landscape horticulture instructor Carol Bangs helped her to truly appreciate nature. "She got me to sit in the woods and be quiet. She asked me to tell her what I heard, what I felt, what I smelled. She really opened my mind to the importance of nature. That appreciation prepared me for my current position helping others learn to appreciate the earth."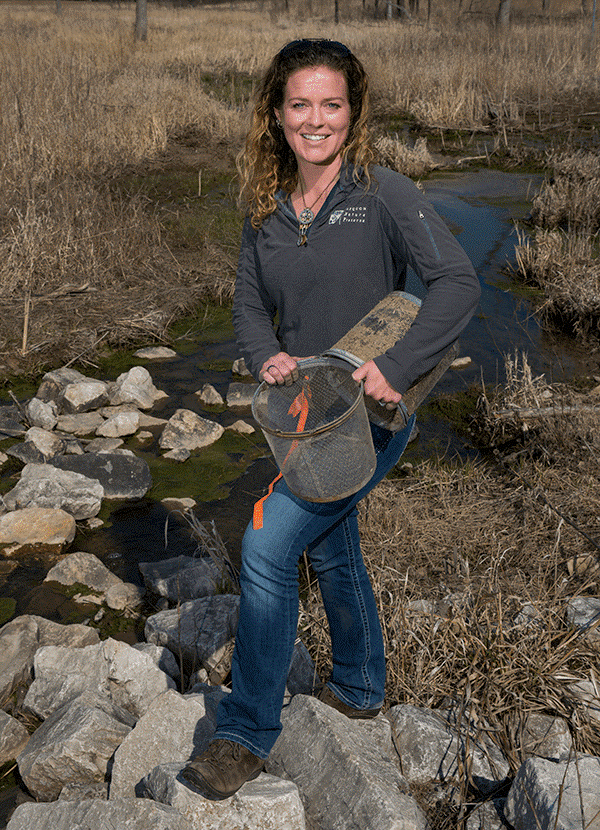 After graduating from MATC, she went on to earn bachelor's and master's degrees from Concordia University. A trailblazer even at a young age, she convinced Concordia to add a master's degree in environmental science and became the program's first graduate. She now serves as an adjunct professor at Concordia. She also worked for a time at the University of Wisconsin as a horticulture research coordinator and a lecturer.
In 2007, she accepted a job as preservation manager at the Mequon Nature Preserve. "At first, I did a little bit of everything, including planting trees, pulling invasive weeds and even cleaning," she said. Gies' job grew as she developed the education conservancy and natural habitat. She was appointed executive director in December 2012. She transformed an old building on the grounds into a state-of-the-art, energy efficient, sustainable education center.
The profound difference between technical college and university degrees is that the technical (college) degree launches you right into careers. Graduates come out knowing how to use their hands, how to get right in, how to get dirty, how to get it done.
Advocate for Technical College Education
Although Gies' background combines technical and university studies, she is a strong advocate for technical and vocational education. On April 19, 2016, she appeared on PBS' national "Tavis Smiley" show, which was recorded at the Downtown Milwaukee Campus. Smiley visited five U.S. cities to explore innovative ideas and solutions to urban problems as part of his "One Great Idea Tour." The Milwaukee-based show focused on the MATC Promise initiative to provide a free college education for area high school students and on the value of technical college education.
During her interview on the Smiley show, Gies talked about the strong, hands-on career preparation MATC offers. She cited examples of her husband, who works as an assistant forester for the City of Mequon and joined the workforce directly after his MATC graduation; and of MATC alumni Nici Perez and Emily Biagi, who she hired to work at the Mequon Nature Preserve.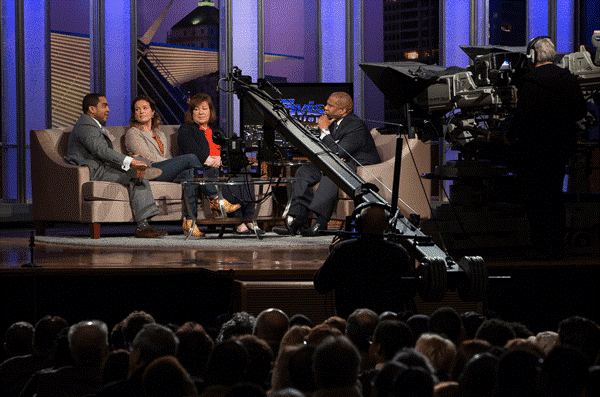 Perez and Biagi went on to earn bachelor's degrees from Concordia University, but did coursework and volunteer work at the nature preserve before they became full-time employees. She said they both came to the preserve ready to work on day one.
Gies said she has hired employees with technical college degrees and others who only have university degrees. She said, "The profound difference between technical college and university degrees is that the technical (college) degree launches you right into careers. Graduates come out knowing how to use their hands, how to get right in, how to get dirty, how to get it done."
She herself takes a very hands-on approach to her work. "Some people write policies," she said. "I plant trees."

 For more information on MATC's landscape horticulture associate degree program, visit: http://www.matc.edu/tas/degrees/landscape-horticulture.cfm