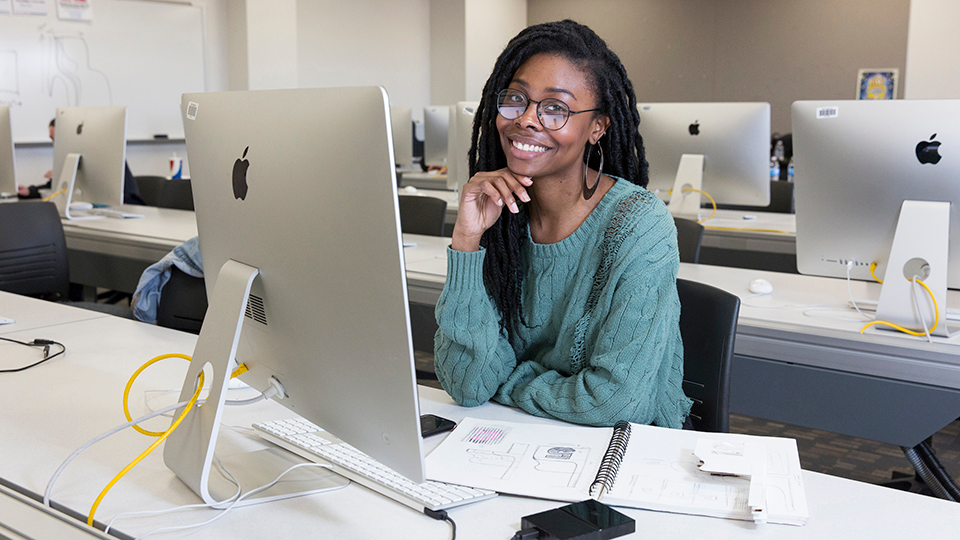 PRIORITY REGISTRATION STARTS THIS WEEK! 
Monday, April 12 – Priority Registration starts for current degree/diploma program students who are military veterans 
Tuesday, April 13 – Priority Registration starts for all current degree/diploma program students
Monday, April 19 – Open registration starts for new students who are military veterans
Tuesday, April 20 – Open registration starts for all new students
Register Online
Once registration opens, you can register online!
Visit Self-Service (link) and choose "Student Planning." You can also start with a search of the full course catalog (link). See below for a step-by-step video showing you how to register using Self Service.

Not an MATC student? Apply now or sign up to register and just take a class!
GET HELP — CONNECT TO your Pathway Office
To conect to your Pathway office for questions about registering for classes, visit our Get Help page now! Offices are open virtually 8 a.m.-6 p.m. Monday-Thursday and 8 a.m.-4 p.m. Friday. Not sure of your Pathway? Use the Pathway locator tool.
Follow these simple steps to register
Here's your checklist for registration:
Register via Self-Service 
Check your balance. (If you have a debt, don't let it stop you - Contact Student Accounts or visit your campus' Cashier's Office to make payment arrangements)
Confirm that you have been prerequisite requirements, if needed
Need to talk to someone to make a plan?
Connect virtually with your Pathway advisor. Find your Pathway contact here.
Want to change your program?
Email a Career Coach at careercounseling@matc.edu for further assistance!
Please note: Fall face to face courses may be converted to online or hybrid formats (face to face and online) if it is necessary to continue to protect the health and safety of students and employees
ADDITIONAL RESOURCES
CareerHub (find jobs, career coaching, transfer)
MATC IS OFFERING 100% VIRTUAL STUDENT SUPPORT SERVICES AT matc.edu/gethelp 
SERVICE HOURS
Monday-Thursday 8 a.m.-6 p.m.
Friday 8 a.m.-4 p.m.
We encourage students to use these virtual services whenever possible
so we can limit the spread of COVID-19, and prioritize the health and safety of MATC students and employees. If you are unable to do so, limited staff will be on campuses to connect you virtually with the services listed above during the same service hours.
Limited in-person resources will continue to be available on campus, including Academic Support Centers/computer labs, child care (Children's Centers), food service and libraries.