Program Information
Location:

Downtown Milwaukee Campus, West Allis Campus


Pathway:

Community & Human Services

Program Code:

N/A

Offering:

In-class

Degree Type:

Bilingual, Certificate

Start Dates:

August/January
About the Preschool Certificate
Description
Bilingual (Spanish) mode is offered at the West Allis Campus.
Take this step to further develop your options in a child care career. After earning the certificate, you will be eligible for The Registry Preschool credential.
After completing this certificate, your credits can be applied toward earning the Child Care Services technical diploma and Early Childhood Education associate degree.
---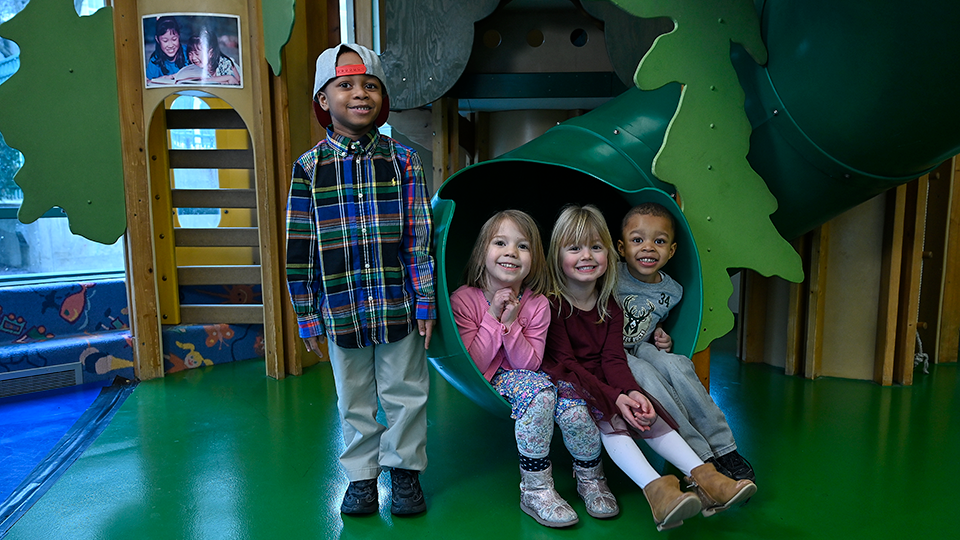 Pursue a career in child care or exceptional education settings for young children and have a positive impact on a child's life. Program requirements include the completion of four practicum experiences. All courses are offered in English; a bilingual mode (Spanish) is offered at the West Allis Campus.
This program provides a framework that will focus on child development, nutrition, creative activities, guidance techniques, and includes practical experience with young children in a child care facility.
Detailed Program Information
2020-21 Curriculum
| Semester | Course | Course Name | Credits |
| --- | --- | --- | --- |
| (1) | CHILDD-148 | ECE: Foundations of Early Childhood Education | 3 |
| (1) | CHILDD-167 | ECE: Health, Safety and Nutrition | 3 |
| (1) | CHILDD-188 | ECE: Guiding Child Behavior | 3 |
| (2) | CHILDD-108 | ECE: Early Language and Literacy | 3 |
| (2) | CHILDD-174 | ECE: Introductory Practicum | 3 |
| (2) | CHILDD-179 | ECE: Child Development | 3 |
| | | TOTAL CREDITS | 18 |
( ) Semester order for full-time students.
Program curriculum requirements are subject to change.
All credits must be earned at MATC with a 2.0 cumulative GPA or higher. Upon completion of the certificate's requirements, the student's transcript is notated with the credential earned.
Some certificates can be earned while completing associate degrees and/or technical diplomas that are eligible for financial aid. Certificate programs alone are not eligible for financial aid; consult an MATC advisor for information.
Current MATC students should consult their Academic Program Plan for specific curriculum requirements.
To see course descriptions, class times, locations or to register online:
Students already enrolled in an MATC program can visit Self Service Student Planning.
All others can access this information through INFOnline.
2020-2021 Program Card
View/print the program card:  
English: front (jpg) | back (jpg)
Español: frente (jpg) | dorso (jpg)
Important Dates
Career Outlook
POSSIBLE CAREERS
Child Care Services
Child Care Assistant
Preschool Child Care
Admission Requirements
Documentation of compliance with Wisconsin's Caregiver Law
Proper immunizations
Good health as evidenced by a medical examination
Practicum placement is contingent upon the results of a criminal background check
Scholarships
Questions?
Community & Human Services Academic & Career Pathway
414-570-4426, servepathway@matc.edu
Downtown Milwaukee Campus, T Building, Room T200
Mequon Campus, Room A108-110
Oak Creek Campus, Room A121
West Allis Campus, Room 103